One Redditor recently posted a series of stunning flower photos that they credited to California's recent rain and the property owners' commitment to not owning a lawn.
The anti-lawn movement encourages homeowners to get rid of grass, which is high-maintenance and needs lots of water, fertilizer, and pesticide.
Once homeowners forgo having a traditional lawn, a whole realm of new possibilities opens up, including wildflowers, drought-friendly shrubs and ground cover, native plants, and stone and gravel landscaping. Some homeowners enjoy doing their own gardening, while others hire companies like Yardzen for gorgeous, professional landscaping designs.
These options are beautiful, water-saving, and low-maintenance compared to a grass lawn — and drought-stricken states like California even offer incentives for homeowners who choose them.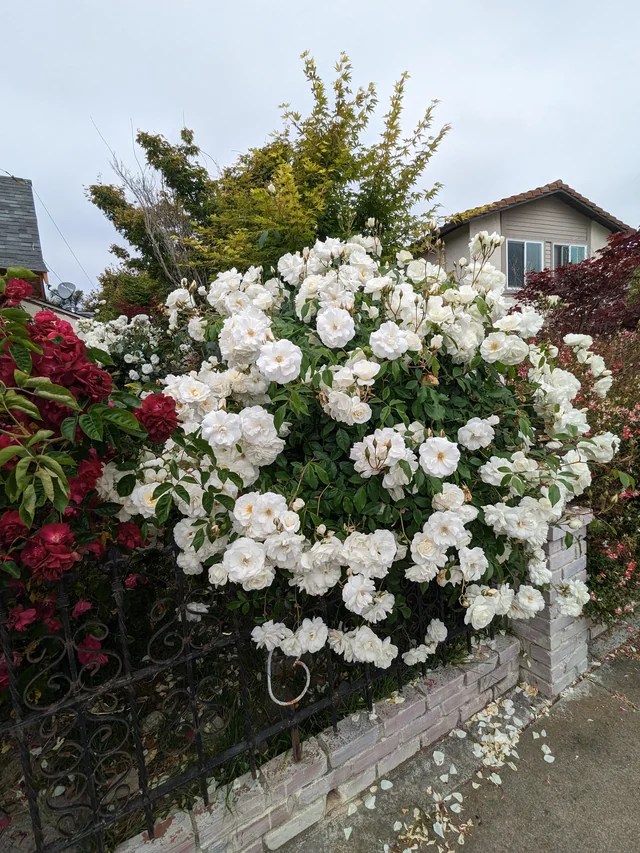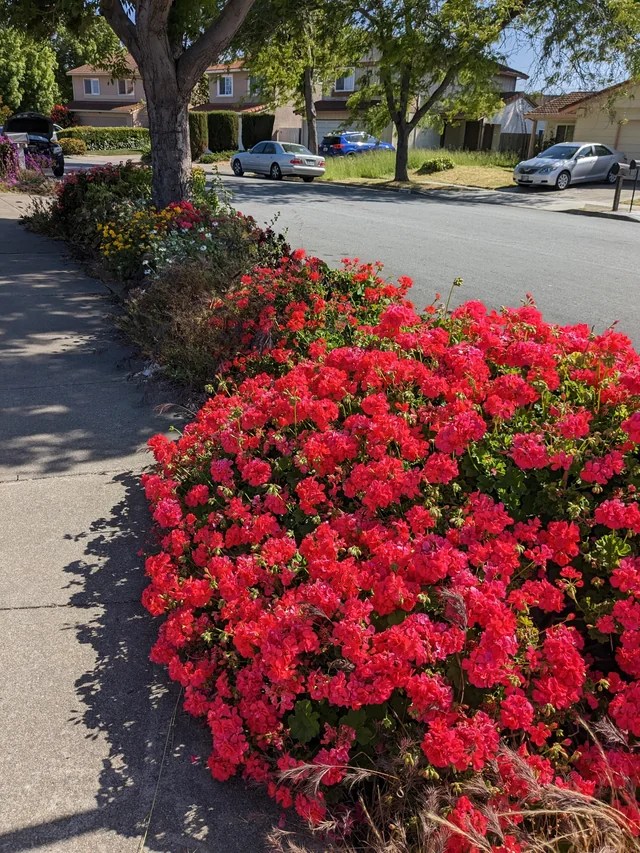 This Redditor is singing the praises of that program. "Thanks to no-lawn owners and the California [superbloom, my walks around the block are filled with joy!" they said in a post on r/NoLawns.
The following photos were an explosion of color wuth a wide variety of flowers from small California poppies to lush rosebushes.
In a comment, the original poster tried to identify as many species as they could. "Here's my best guess. 1 — Emerald Blue creeping phlox. 2, 3, 4 — Geraniums, Roses. 5 — Fern bush, Geraniums. 6 — Roses. 7, 8, 9 — Some kind of wildflowers, California golden poppies."
A commenter said, "I might be mistaken but pic four looks like it has white and then pink Jupiter's Beard in the background. And [in] seven, the yellow flower is a lupine, likely a CA native wildflower."
The original poster replied, "You are right! My bad; I looked it up and it's not a Fern bush, it's Jupiter's beard. Thank you."
"This was glorious to view," said another commenter. "What percentage of gardens would you estimate have gotten rid of lawn in favor of other plantings like this?"
"In my neighborhood, I rarely see lawns," said the original poster. "I think the big reason is the California droughts. The outcome is beautiful though."
Join our free newsletter for easy tips to save more, waste less, and help yourself while helping the planet.