There is a staggering amount of plastic in our oceans right now — an estimated 2.6 million tons, according to one study. But that quantity of pollution can be hard to conceptualize without some kind of visual representation. And for that, we have the work of one U.K.–based bird scientist.
Alex Bond (@TheLabAndField) and his colleagues have been cataloging the contents of the stomachs of dead seabirds — mainly flesh-footed shearwaters — on his Twitter account. And the amount of plastic particles that one bird ingests is astonishing.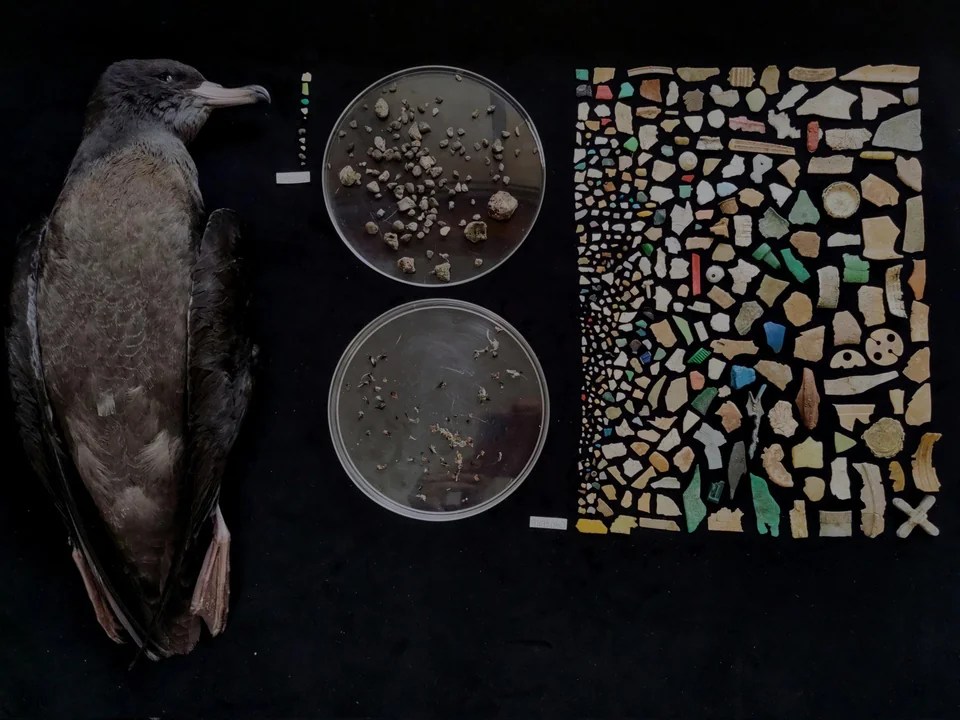 One of his pictures recently found its way to the r/Anticonsumption subreddit, where the other members of the forum were shocked and disgusted by the amount of plastic.
"This is scary and depressing," wrote one commenter.
According to the Ocean Blue Project, seabirds will often eat bits of plastic that they have mistaken for food. This can lead directly to starvation, or, if the birds do survive, other health problems.
"The presence of plastic impacts the birds' kidney function," the environmental nonprofit wrote. "This can cause higher concentrations of uric acid, as well as negatively impact their cholesterol and enzymes."
Plastic pollution doesn't just impact birds, but all marine life. According to one recent study, whales ingest up to 10 million pieces of microplastics per day, robbing them of the nutrients they rely on to survive.
The only hope for ocean life to survive is to clean up the pollution that is already poisoning marine life while severely decreasing our ongoing plastic production by creating laws that heavily disincentivize the major polluters.
In the meantime, birds like this flesh-footed shearwaters will continue to be killed off by plastic consumption.
"This is so upsetting," another commenter on the Reddit thread wrote.
"This is so, so, sad…" wrote another.
Join our free newsletter for cool news and cool tips that make it easy to help yourself while helping the planet.