Wildflower gardens are ideal for transforming unloved patches of lawn into low-maintenance wildlife havens.
Posting to the r/NoLawns subreddit, one Redditor has revealed the "useless" grass at the back of their garage, which they have replanted as a wildflower bed.
The "before" photo shows an unused corner with nothing but a bare lawn. The next two photos show a dirt patch where the grass used to be and then the beginning of a beautiful garden bed with plants scattered around a stone path.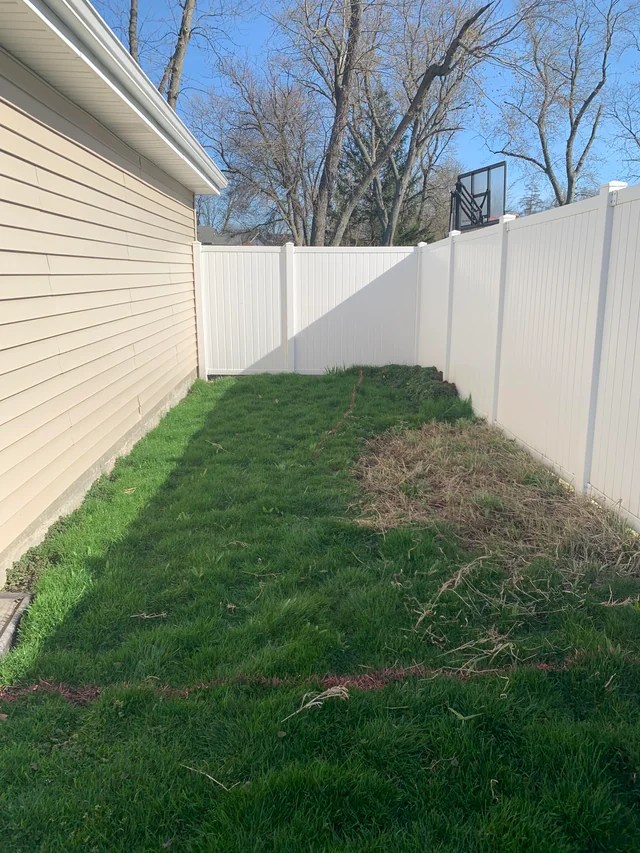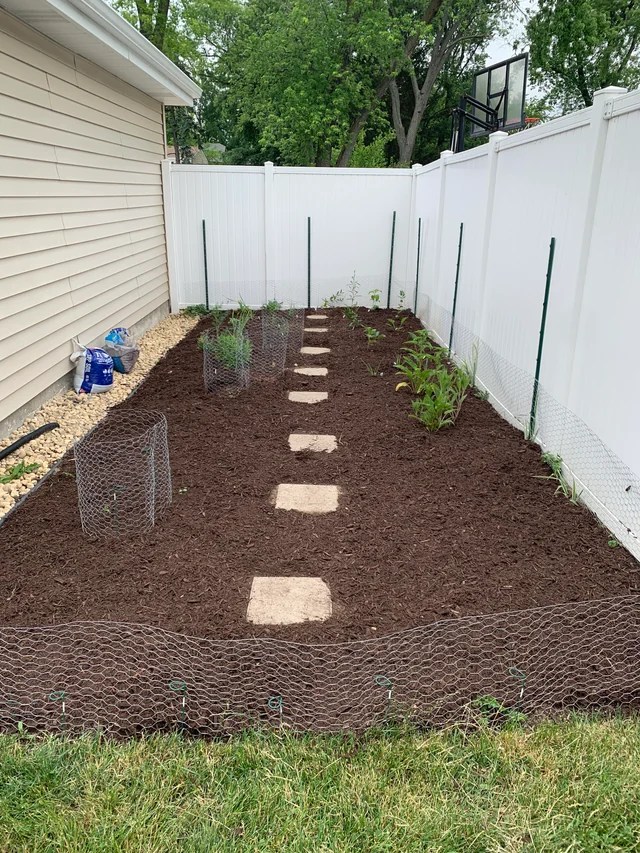 Instead of grass, the Redditor planted native pollinating flowers, like echinacea, rudbeckia, spiderwort, joe pye, aster, golden Alexander, and penstemon.
"Excited to see this fill out over the next few years!" they wrote in a caption.
Lawns are known for needing a lot of water for their upkeep, so switching turf out for a wildflower bed could lead to massive savings on household bills.
Just last year, the Colorado Water Conservation Board estimated that for every acre of lawn that gets replaced, homeowners could save one to two acre-feet of water. For reference, one acre-foot is roughly 326,000 gallons — or about enough to cover an entire football field in a foot of water.
This proves crucial in areas that are increasingly experiencing drought and water insecurity due to our planet's changing climate. The Colorado River is now considered the most endangered river in the world, having seen its volume deplete by 19% since 2020.
To cope with the water shortages, Colorado introduced a turf replacement program last year, where homeowners can receive financial incentives to switch to less water-intensive landscaping.
Native plants need much less water to survive and also have a positive effect on pollinators. By planting lots of wildflowers, homeowners provide a much-needed food source for endangered insects like bees and butterflies.
The North American bee population has halved since 1974, which Greenpeace said is partially due to habitat loss.
Manicured lawns are effectively an arid wasteland for bees. If you allow wildflowers, or even weeds, to sprout up instead, you will be cultivating a biodiverse sanctuary in your backyard where pollinating insects can stop and feed — and ultimately pollinate your plants.
If you don't have a green thumb, companies like Yardzen can help you turn your boring lawn into a pollinator's paradise.
"I love this. I have a corner of the yard that I'm thinking I'm going to do this to over the next year!" one Redditor commented.
"Wonderful! Going to be so fun to watch it fill in!" wrote another.
Join our free newsletter for easy tips to save more, waste less, and help yourself while helping the planet.