According to the California Air Resources Board, one hour of using a gas-powered lawn mower creates as much air pollution as driving a car for 300 miles.
Enter: The Ryobi electric lawn mower. Going electric can eliminate your mower's effect on air pollution and majorly upgrade your lawn-care game — all without sacrificing performance.
What is an electric lawn mower?
An electric lawn mower is a modern, eco-friendly tool used to mow grass and maintain your outdoor spaces. It runs on electric power and typically requires no oil or gas to operate.
Instead, these lawn mowers are powered by either rechargeable batteries or electric cords, making them easy to use whenever you need them.
What makes electric lawn mowers better than traditional ones?
Perhaps the biggest advantage is that electric lawn mowers are usually much quieter than traditional ones, meaning you can mow your lawn without disturbing the peace of your home or neighborhood.
They also tend to be more lightweight and easy to maneuver, making them perfect for smaller yards or for those with physical limitations.
Since they don't rely on dirty energy sources like gas, electric mowers are more energy efficient than their traditional counterparts.
Lastly, electric mowers typically require less maintenance than gas-powered ones because you don't have to worry about oil changes or tune-ups.
What makes Ryobi's lawn mowers so special?
Ryobi's electric lawn mowers are known for their powerful electric motors. They come with a wide range of features, so you can choose the perfect electric mower to suit your needs.
Whether you're a homeowner looking for convenience or a professional looking for maximum performance, electric mowers from Ryobi have you covered.
The Cool Down may receive a commission on purchases made through links on this page at no cost to you. Price and availability are subject to change. Learn more about our Product Mission here.
Why It's Cool
This mower delivers gas-like power, without the hassle of gas, oil or maintenance. 
$430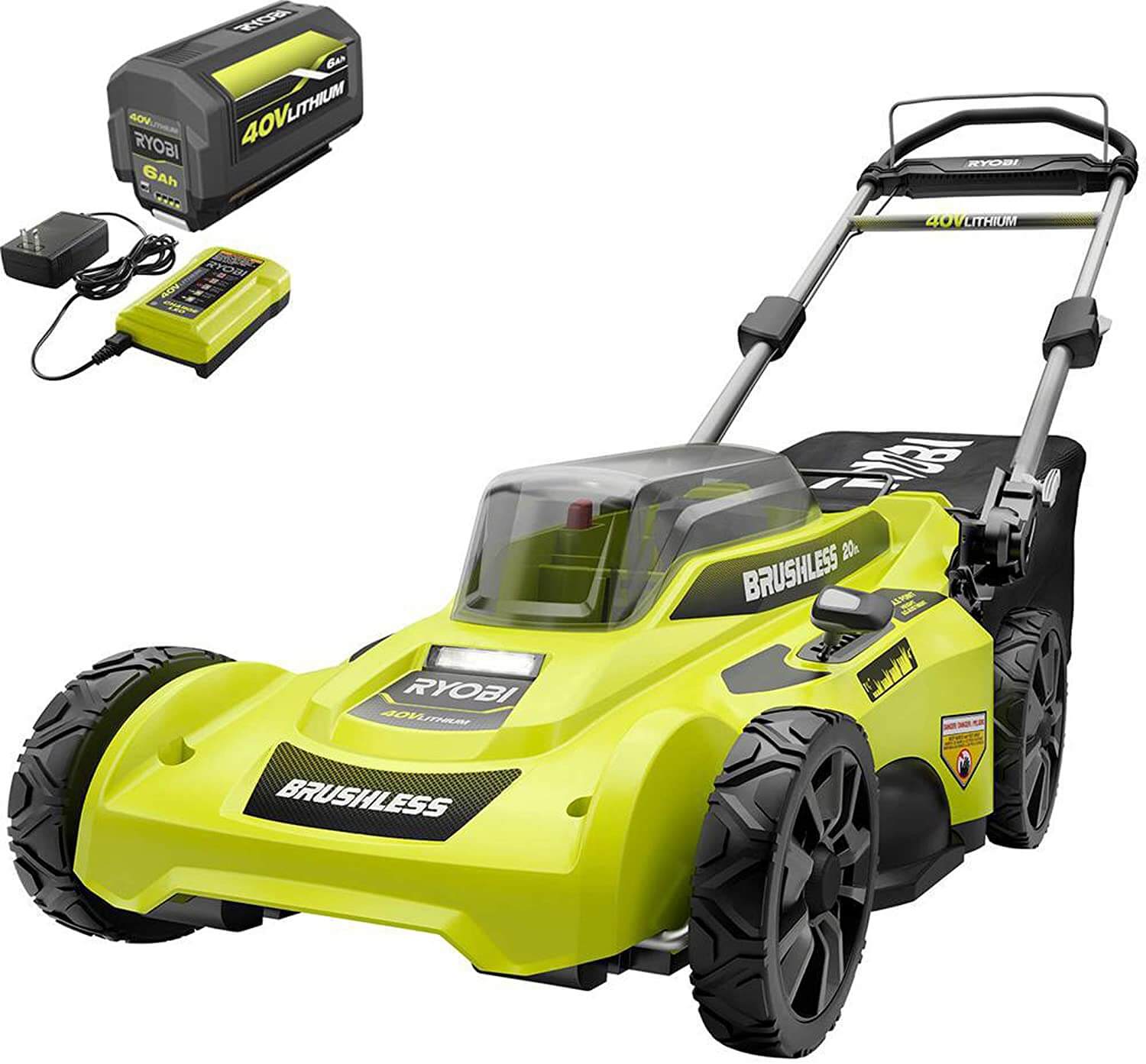 Follow The Cool Down on Instagram and subscribe to our newsletter.