A Reddit user has shared their enthusiasm for their rewilded yard, and the photos are gorgeous.
In a recent post on the r/NoLawns subreddit, a user shared four photos of their recently rewilded yard, complete with flowers, shrubs, and other assorted greenery.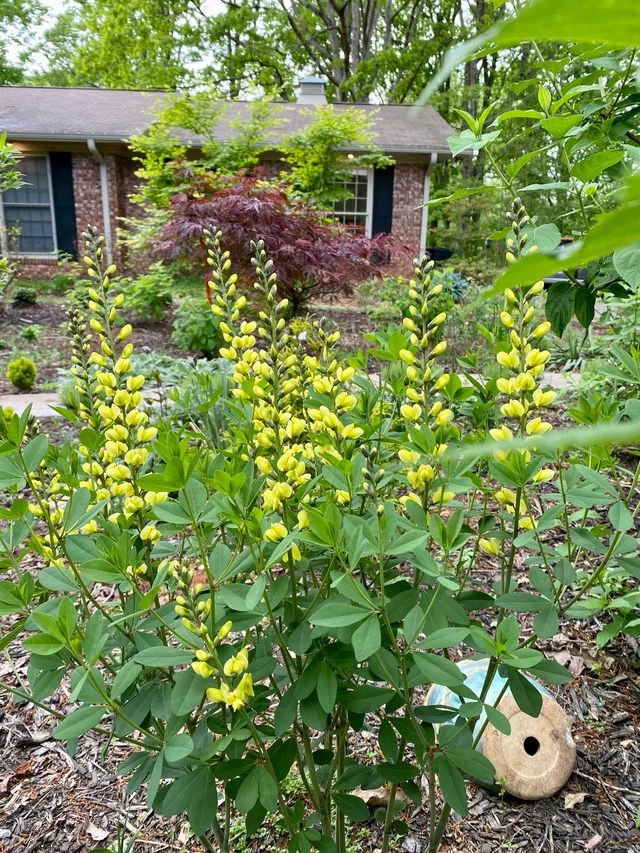 "When my front garden starts to bloom I can't believe it used to be grass three years ago!" the user wrote in the caption of their post.
"I can't imagine going back to just having grass in the front yard! Planting a garden instead has turn[ed] my front yard into a space I spend so much time in, whereas I sort of ignored it before. I love watching it changing season to season," the user said in the body of their post.
In the comments and caption of their post, the user explained that they initially started rewilding their yard to "give back to pollinators," but quickly found that the process of removing their grass and restructuring their yard boosted their mental health, echoing research from the Mayo Clinic which indicates that gardening can help relieve anxiety.
The user's number one recommendation for improving the health of your lawnless yard is to add layers of sheet mulch to the space, as it can have tremendous effects that improve the soil quality of your yard.
The user also explained that prior to revitalizing their lawn, pools of water would form and remain for as long as a full day after heavy rains — but now, the water soaks in and dries up within one or two hours.
Companies like Yardzen are helping homeowners swap grass for more sustainable yard alternatives, prioritizing plants that will thrive in your local climate and drought-tolerant plants that save you money on water, according to the company's website.
By rethinking our yards, we can save money on water and help our local ecosystems flourish by helping pollinators.
Reddit users expressed their awe at the rewilded yard in the comment section of the post.
"Wow! That is stunning," one user wrote.
"Your hard work and creativity show," another user commented.
Join our free newsletter for easy tips to save more, waste less, and help yourself while helping the planet.