As far as Trey Farmer is concerned, every new home should be a passive house.
Passive houses are made to be as airtight and insulated as possible. This helps lock in the comfortable temperature inside, protecting residents from both heat and cold, while dramatically lowering the need for heating and air conditioning.
They're a specialty of Forge Craft Architecture + Design, the firm where Farmer is a partner. The award-winning architect and a certified passive house consultant is an adamant supporter of this cutting-edge building technique.
"This is the best way to build a house, and we don't want to do anything else," Farmer told The Cool Down.
Farmer lives by that ideal himself. In 2015, he and his wife began planning renovations on their Austin, Texas, home, a 1914 Craftsman in a historic neighborhood.
The finished construction — made with help from Hugh Jefferson Randolph Architects and Studio Ferme — won a stunning array of honors in 2022, including a Department of Energy 2022 Housing Innovation Award, Austin Home Magazine's Readers Choice Home of the Year, and an Austin Green Award.
Farmer completed the project and moved into the home in 2020, just two weeks before COVID-19 lockdowns began in his area.
"We got to move into our brand-new house and then spend a lot more time in it than we thought we were going to," he said.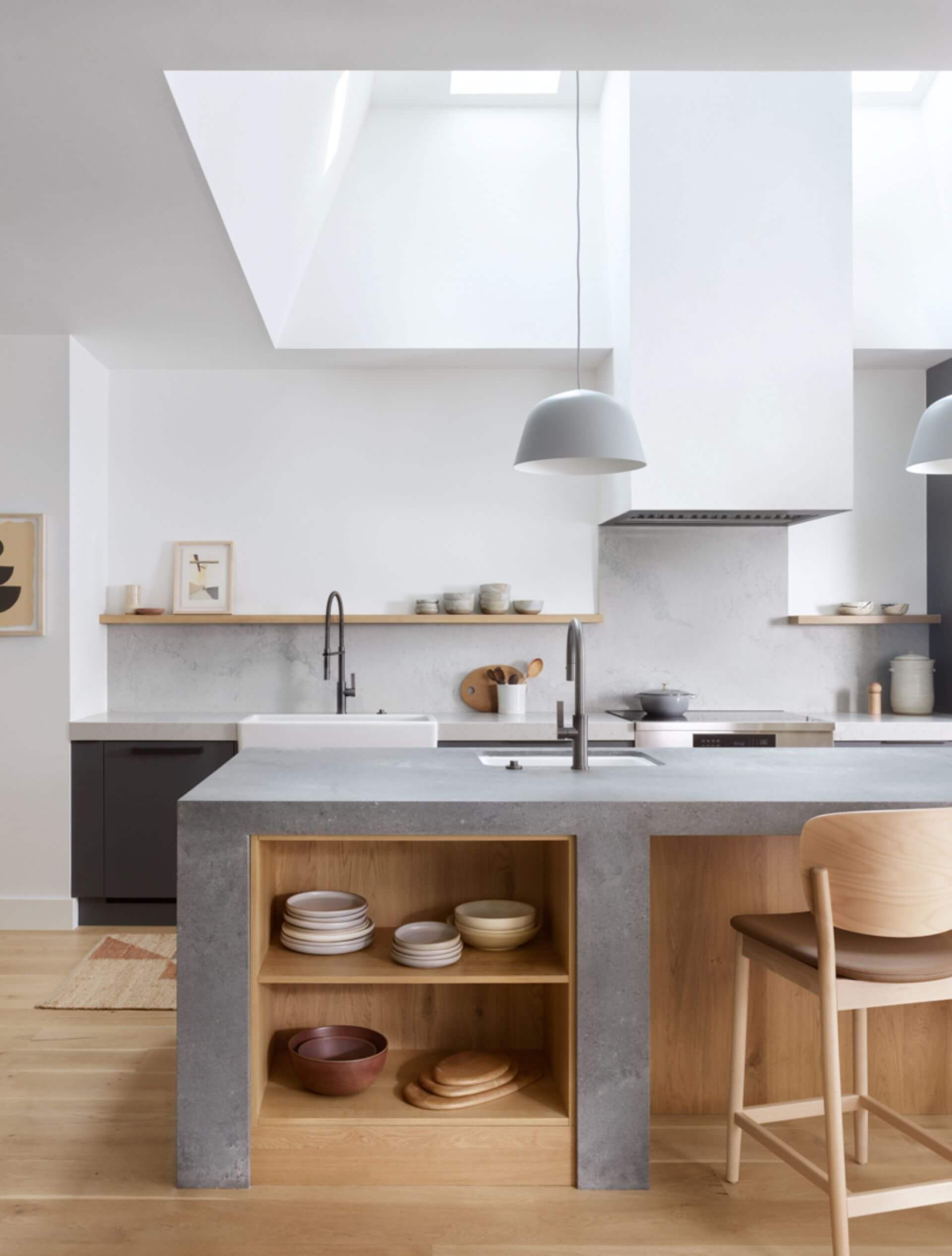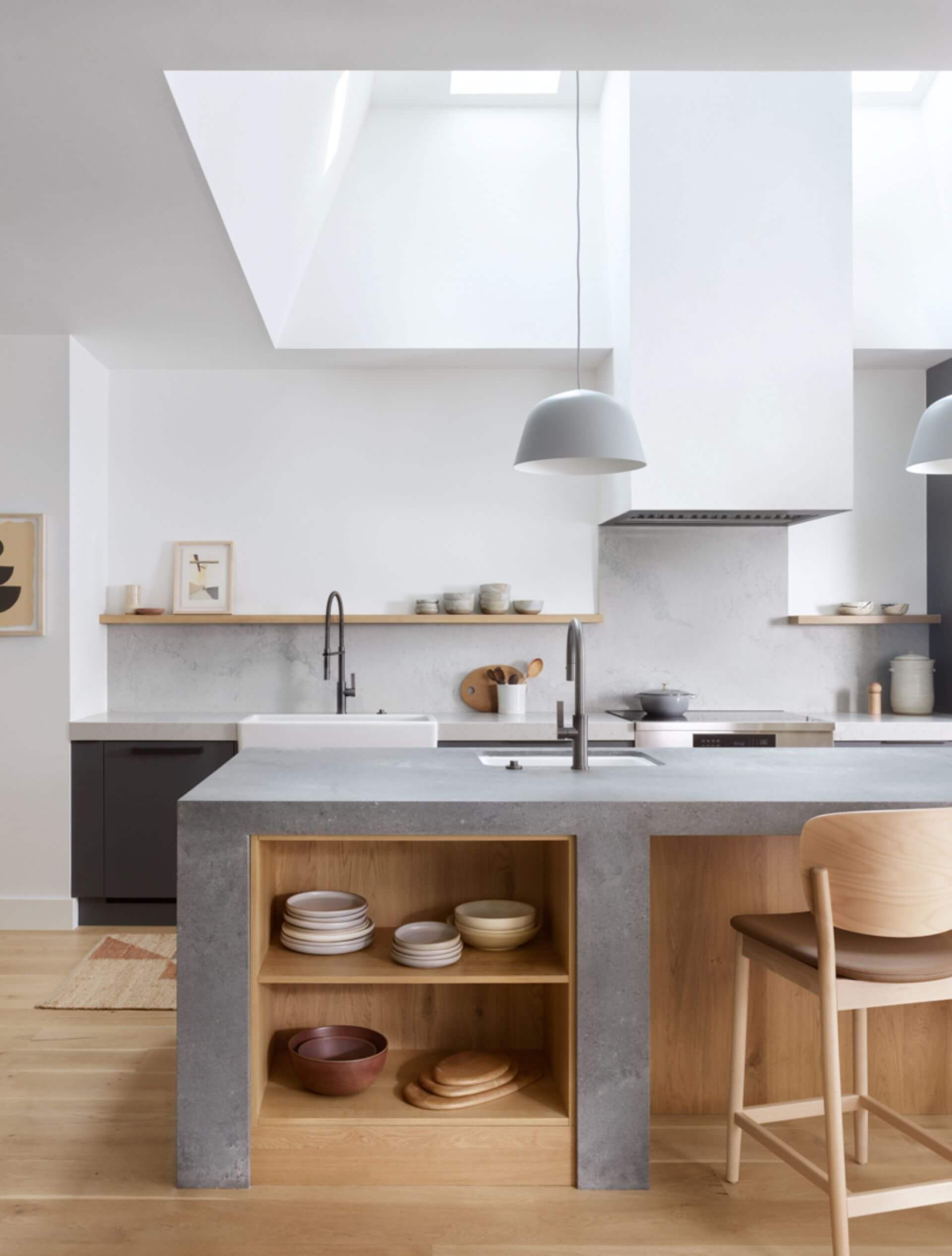 As Farmer can confirm, the temperature isn't the only benefit of a passive house. Thanks to a quality HVAC system, the air is incredibly clean, even when there's wildfire smoke outside.
The insulation makes the neighborhood less noisy, too.
"I've been surprised at how quiet it is," Farmer said. "We live a block from a major highway with a train. Before, the whole house would shake. Now, I don't know when the train goes by."
According to Forge Craft, Farmer's home uses 75% less energy than a typical house. Farmer took it a step further by adding solar panels, so now the house generates more electricity than it uses, making it "net positive."
A net-positive home has incredible advantages. Electricity is free, and homeowners can even earn money by producing power for their neighbors. In an outage, the house will still have power thanks in part to its backup battery system.
At the same time, lowering energy usage and switching to a nonpolluting energy source minimizes the heat-trapping gas being released into the atmosphere. This makes passive houses one potential key to getting Earth's temperature under control.
Given all these benefits, it's incredible how little passive home construction actually costs.
"[The cost premium is] usually somewhere south of 5%," Farmer told The Cool Down, adding that it shrinks to nothing as providers get more familiar with passive home construction. "Also, the utility reduction — we see five- to 10-year payback just purely on utility savings."
Farmer has almost 20 years of experience building the healthiest passive buildings he and his team can create. As chief sustainability officer at Forge Craft, Farmer has contributed his knowledge to all the firm's new projects, including low-income housing and multifamily dwellings.
Forge Craft is also leading the way toward a higher standard of construction across the U.S. Farmer would like to see it adopted as part of the official building code.
To make that happen, Farmer has offered his own home as an example.
"A big part of the house was making it a case study and trying to be open about everything we were doing," he said.
Meanwhile, Farmer and his team have started designing their next boundary-pushing building. In July, they purchased a lot for the project, which they hope will be another showcase for passive houses and healthy building principles that other companies can adopt.
"It's easier than you think," Farmer said. "The benefits just outweigh the costs in such a huge way that it's just kind of 'why not?'"
Join our free newsletter for easy tips to save more, waste less, and help yourself while helping the planet.