Everyone has one neighbor who takes their lawn too seriously. One user took to Reddit to showcase their neighbor's odd choice in landscaping.
A photo of the rectangular piece of AstroTurf was posted on the forum. The oddest part about the sight was that the turf was framed with rocks and stones and wasn't connected to the nearby sidewalk.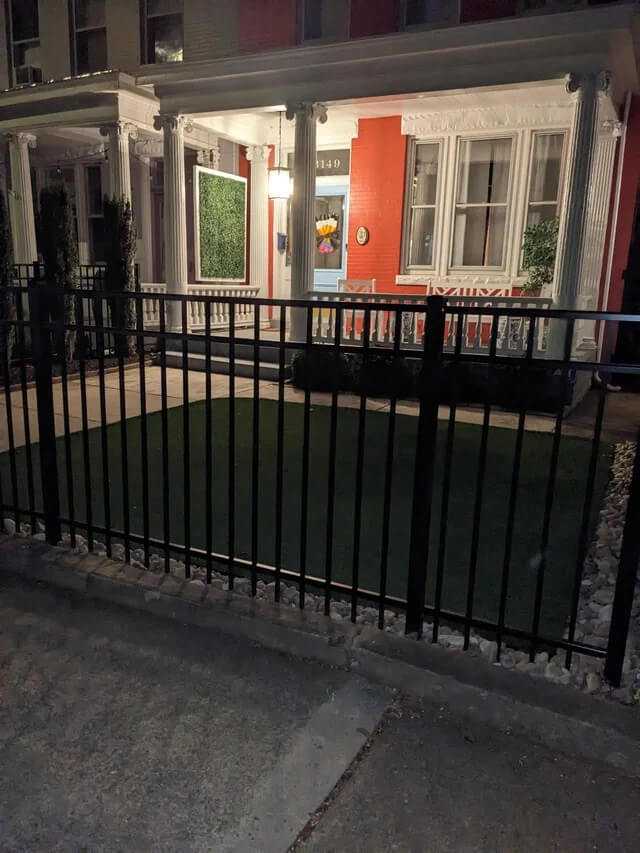 AstroTurf is the brand name for artificial turf. This material is typically made of plastic and poses numerous environmental risks. The material takes in more heat than natural grass, which causes it to heat up relatively quickly. This can cause severe burns for pets and athletes playing on artificial grass fields.
There are also some potential health risks of the turf. As it breaks down, the plastic leaches chemicals into the soil and water. Numerous forever chemicals and carcinogens like PFAS are reportedly released from artificial turf, which can cause severe disruptions to bodily systems.
One commenter posed an important question: "Correct me if I'm wrong. Don't you have to vacuum artificial turf? Sweep out the debris?"
Indeed, even fake lawns require some upkeep. It must be regularly watered to bring down the temperature and remove the smell of pet urine.
Other lawn options that require little maintenance and still look great are those grown with native plants. These species are adapted to live in specific climates and can more readily absorb water runoff, and they also provide food and habitat for pollinators. Since the plants are adapted to a certain soil and climate type, they require less regular watering than a conventional or artificial lawn. Plus, they're also much cooler to look at than turf.
Other users in the comments were appalled by the landscaping choice. "What a waste of front yard space!" one user wrote.
Join our free newsletter for easy tips to save more, waste less, and help yourself while helping the planet.