There is a new landscaping trend taking over the suburbs, one that leaves closely cut grass and white picket fences in the past.
The anti-lawn movement is a rebellion against the standard turf lawns endemic to suburban neighborhoods in America. These lawns, which require hours of maintenance and a small fortune to keep green during hot summers, are losing favor among homeowners, more and more of whom are opting for low– or no-mow lawns that require far less money, time, and effort to maintain.
As an added bonus, these types of lawns, which often feature native plants, are far kinder to pollinators, which protect our food supply.
One Reddit user shared striking before-and-after photos of their lawn after transforming it from a brown dirt bed into a rich fabric of wildflowers and native grasses. The wildlife (and the homeowner's pet) now flock to their lush yard, the Redditor said.
"Turned our boring St. Augustine lawn into a Texas native garden. 3 years in and we'll never go back," they wrote. "Previously the only time I went to the front yard was to mow it. Now we sit out there most mornings and evenings and watch all the wildlife, play 'guess the plant,' and just enjoy the space."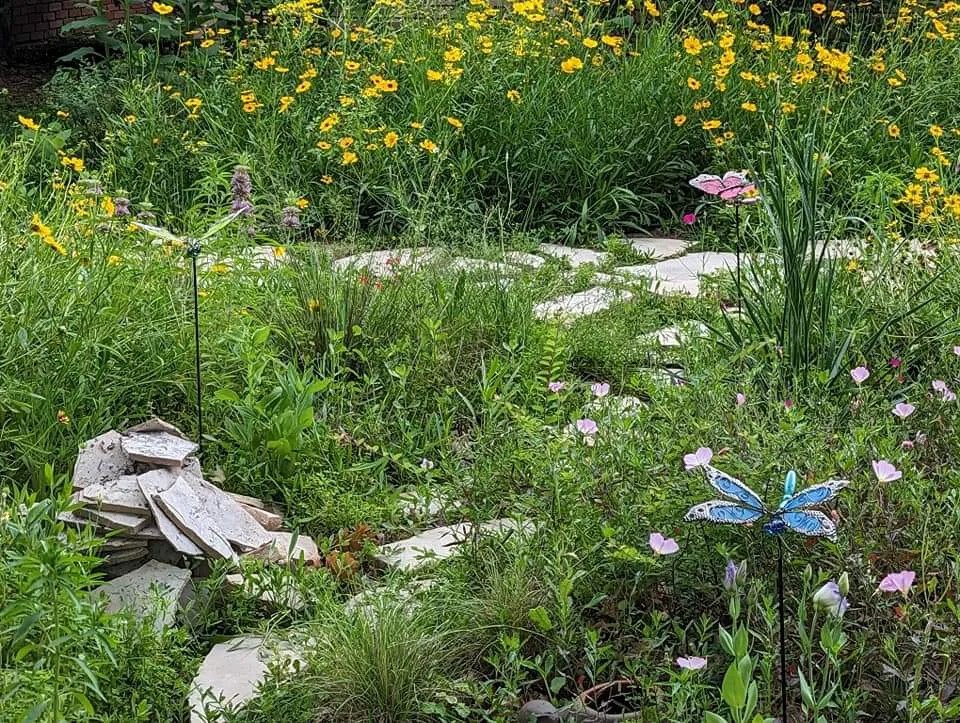 The homeowner also shared photos of their cats curled up amid the greenery.
It's a common misconception that low- or no-mow lawns are unkempt. In reality, not only are natural lawns cheaper and easier to maintain than a traditional lawn, they can also transform your yard into a Pinterest-worthy oasis when done correctly.
The Redditor's before-and-after photos elicited hundreds of comments, including callouts that the "the yard looks so much bigger now" and looks "like a little oasis now." Others hope the no-lawn is "inspirational for your neighbors."
Join our free newsletter for easy tips to save more, waste less, and help yourself while helping the planet.