A Redditor and Ulta-lover recently took to the r/Ulta subreddit to complain about a baffling packaging choice made by the beauty brand.
"This packaging doesn't seem wasteful at all," the sarcastic post read. It was accompanied by a picture of a large cardboard box. Inside the box was a two-pack of claw clips, a single claw clip, and a small container of some kind of cream. It's safe to say the majority of the box was empty.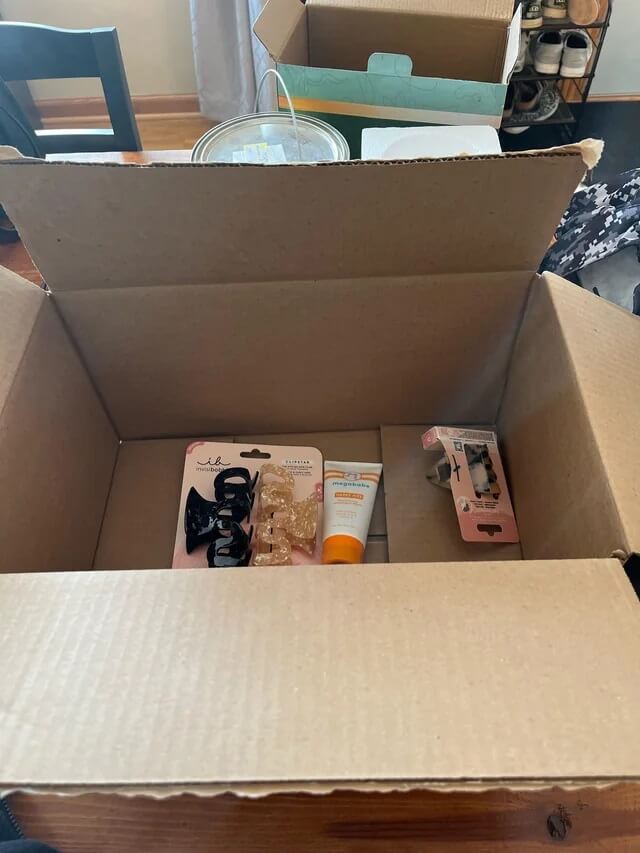 Ulta, like many other companies, has made some big promises for sustainability, even launching Conscious Beauty, a type of sub-brand where brands that use clean ingredients, are cruelty-free, vegan, and so on are promoted and taking back used packaging to be recycled.
Thankfully, this shipping blunder was only some extra cardboard, which is easily recyclable. Shoppers elsewhere aren't always so lucky, like these biodegradable bags inside plastic bags, or an enormous amount of plastic around a tiny toy, or even this giant box and plastic padding for Kool-Aid.
But that doesn't mean Ulta's off the hook. Shipping large boxes for tiny items means there is less room for other boxes being shipped. This, in turn, decreases the amount of items that can be shipped at one time, which means more trips for shipments, driving up the amount of dangerous planet-warming gasses released into the atmosphere during shipping processes, whether it's by truck, train, ship, or plane.
According to commenters, this is a problem that is becoming increasingly common at Ulta.
"If it came from a store, company wide we are short on shipping material, especially small boxes and padded mailer envelopes." one person wrote. "If it came from DC, yeah, they suck. That's how most of our truck boxes have come lately, as well. For a company who has done a lot on the front end to preach sustainable beauty, on the back end Ulta is still very wasteful and has a long way to go."
"You can thank corporate for expanding Ship from Store, but apparently not having the capability to give store supplies," another said.
Join our free newsletter for cool news and actionable info that makes it easy to help yourself while helping the planet.