The perfect sipper at home or on the go, the KeepCup Brew is our fave for its sharp looks, durability, and easy cleaning. Made from tough, tempered glass, the Brew comes equipped with a cork band made from the byproduct of wine cork production in Portugal. This coffee mug is also dishwasher-safe and has a handy snap-on lid for spill protection. As a company, KeepCup is also doing its part, donating 1% of all sales to environmental charities. Sip confidently, friends. That's not just the caffeine that's making you feel good.
The Cool Down may receive a commission on purchases made through links on this page at no cost to you. Price and availability are subject to change.
KeepCup Brew Coffee Mug
Why It's Cool
These reusable glass coffee mugs come in a variety of sizes and colors for your on-the-go drink needs.
$24–$29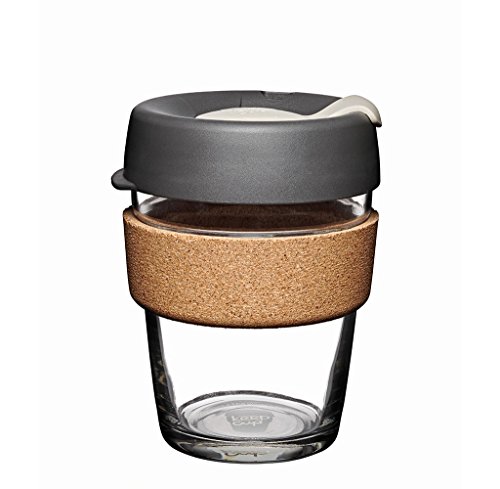 Recyclable single-use cups are common, and in the U.S., we're throwing away an estimated 50 billion (yup, with a B) cups each year. Those cups would go to the moon and back roughly five times if placed end to end, CNN has reported. With coffee shops across the country starting to encourage customers to bring reusable cups (even Starbucks is making the move), switching vessels for your morning dose of caffeine has never been easier or more important.