There's no better feeling than finding the perfect piece or furniture or artwork for your home. This Redditor took it a step further and managed to create a vanity that matches the aesthetic of their home with an old piece of furniture left on the sidewalk.
The Reddit post features a before and after picture of a washstand, with the before picture showing it looking slightly old and used. The after picture, however, is almost perfect — featuring the washstand transformed into a vanity, freshly cleaned up with a white bowl and black faucet to perfectly match the rest of the bathroom.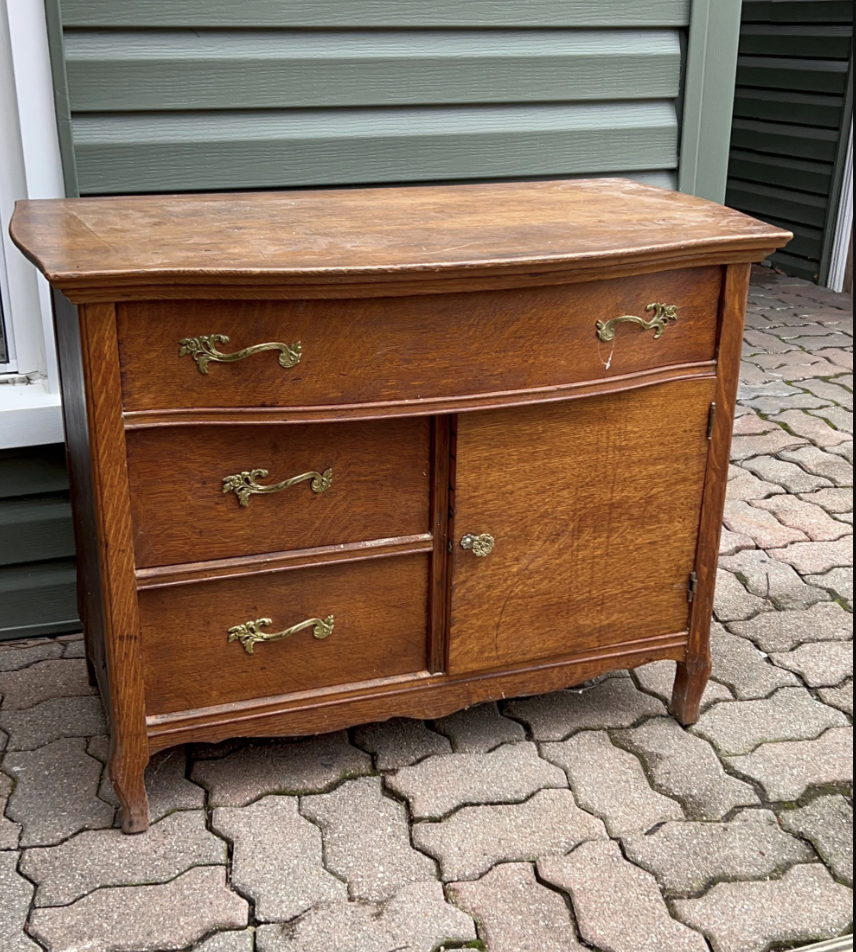 Opting for used pieces is not only good for your wallet, it allows you more freedom in furnishing your home — instead of worrying about cost, you're free to explore your own taste and find unique or stylized items that speak to you.
On top of that, buying or finding used furniture is great for the environment. Landfills received almost 10 million tons of furniture in the United States in 2018, the Environmental Protection Agency reports, and that number is only climbing.
Home News Now reports that there has been a "450% increase in solid waste in this country since the 1960s." Right now, most furniture is made up of a large number of materials — many of which are difficult to recycle and do not break down easily, according to Recycle Track Systems. Instead, these materials sit in landfills, leaching toxic chemicals into the soil.
The Redditor went all out to create their dream piece, but there are plenty of pieces that require little to no refurbishment. Keeping an eye out for furniture left on street corners or being offered for low prices in thrift stores can ensure you're watching out for your wallet and the planet.
Commenters on the Reddit post were in awe of the piece saying, "You have incredible design taste. This looks like a magazine page," and, "Just beautiful, and you saved it from the dump."
Join our free newsletter for easy tips to save more, waste less, and help yourself while helping the planet.