One lucky thrifter recently discovered a vintage purse for $5 and felt compelled to purchase it, creating a very popular Reddit thread in the process.
Sharing his find with the other members of the r/ThriftStoreHauls subreddit, the original poster wrote, "Look at this cute bag I got for $5 at Goodwill. I'm a 55yo man and couldn't pass it up. A woman in my life will want this right?"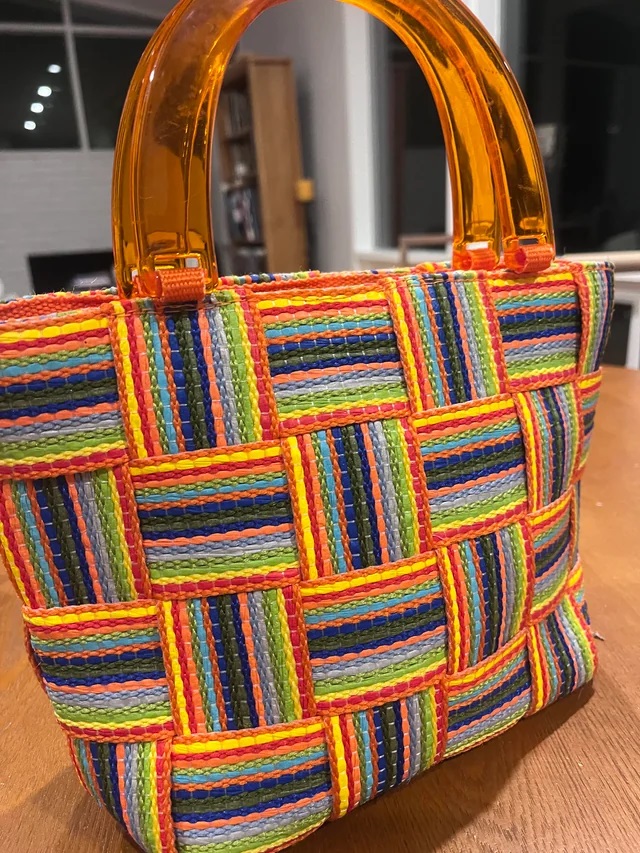 The other members of the subreddit were quick to compliment him on his taste.
"Wow it's gorgeous. I would've pounced on it too!" wrote one commenter.
"You need to keep that bad boy for yourself, seriously," wrote another. "Nothing hotter than a guy not afraid to carry a rainbow purse around."
The purse in question — a vintage Italian-made M&G Bertini paper basket weave tote with lucite handles — is not a huge money item (though the original poster did get a great deal). The same product can be found on various internet resellers for around $50, with other M&G Bertini bags available for as little as $20.
But the fun, whimsical design of the bag managed to catch the subreddit's attention anyway.
"It reminds you of the lawn chairs from when you were a kid," another commenter wrote.
Thrifting is not only a fun way to find great deals on products that may not be in production anymore, but it's also good for the environment. By buying this bag secondhand, this shopper saved it from being sent to a landfill, where it would take up space and release planet-overheating gases as it very slowly deteriorated.
According to the Boston University School of Public Health, 66% of discarded textiles end up in landfills. And due to the rise of fast fashion, large amounts of clothing and products like purses and handbags are discarded every year.
As for the finder of the M&G Bertini bag, he doubts that his girlfriend will like it. His current plan involves "Waiting for my daughters to start fighting over it."
Join our free newsletter for easy tips to save more, waste less, and help yourself while helping the planet.