During his stint as Gucci's creative director in the 90s and early 2000s, Tom Ford created iconic pieces that brought the brand back into the spotlight. Today, vintage pieces from Ford's collections are highly sought after, and one Redditor hit the Gucci jackpot at a thrift store.
In a Reddit post, the user shared photos of the 1998 Tom Ford Gucci jacket they bought at a thrift shop. They discovered it in the racks of a Salvation Army in South Australia and paid only $35 for this vintage beauty.
The jacket is a black, collared zip-up with extra vertical seams on the front. It also has the original sewn-in tag and serial number.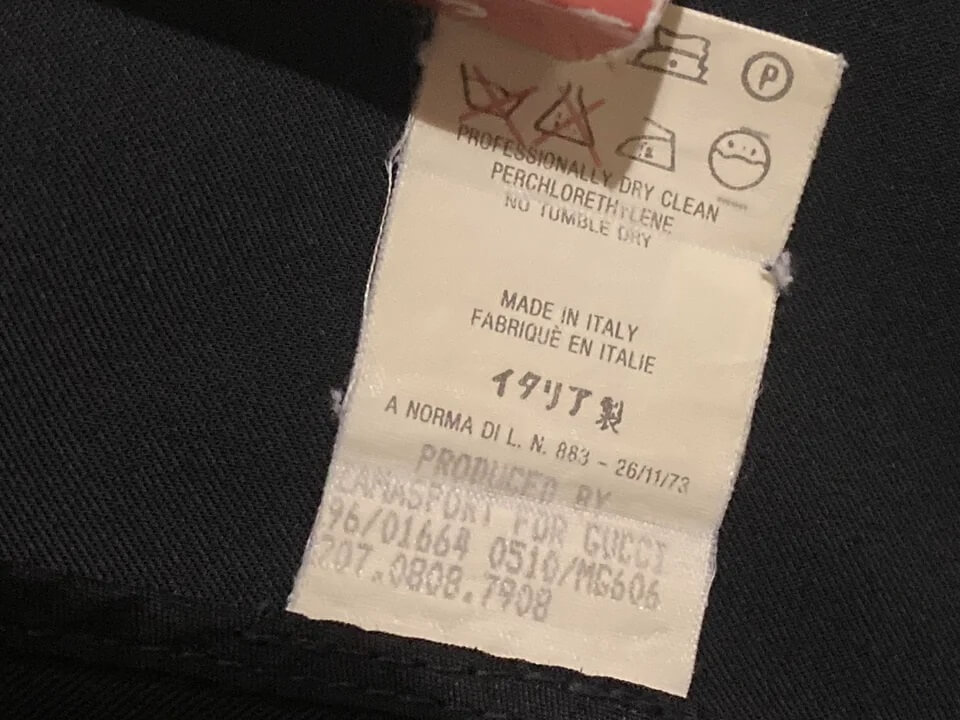 "As soon as I saw the attention to detail, I knew I was on to something," the Redditor wrote. "So happy."
Ford was the creative director of Gucci between 1994 and 2004. His designs were known for their sensual silhouettes and silky fabrics. He favored plunging necklines and velvet suits in rich colors.
The American designer went on to launch his eponymous brand in 2006, creating the Tom Ford brand with a line of menswear, beauty, eyewear, and accessories. Despite moving on to create his own brand, Ford's decade at Gucci is still revered in the fashion world today.
Ford's legacy at Gucci makes this thrift store find even more exciting. This jacket was an absolute steal, as Tom Ford Gucci pieces sell for hundreds and sometimes thousands of dollars.
This Tom Ford Gucci jacket shows how much money you can save on vintage designer clothing at a thrift store if you're lucky enough to find it. Not only will you save hundreds, but you'll benefit the environment, too.
In 2018 alone, the United States generated about 17 million tons of textile waste, including clothing and footwear. If this Redditor hadn't discovered this jacket in the thrift store, it could have ended up wasting away in a landfill.
Fellow Redditors were blown away by this incredible thrift store discovery in the comment section.
One user said, "The seams on that jacket are super cool."
"Very very cool," another Redditor added.
One Redditor was jealous of the find, saying, "Lucky!! I never find anything good at Salvos anymore. Fantastic find."
Another user joked, "Y2K ready!"
Join our free newsletter for easy tips to save more, waste less, and help yourself while helping the planet.