The oft-forgotten side yard can be an opportunity for a mini-oasis, as seen in a recent Reddit post in the subreddit r/gardening.
The post includes the before-and-after photos of the Reddit user's side yard, a small space on the side of their house that is no wider than 10 to 12 feet. The "before" photo shows a sad collection of weeds, stone pavers, and a trash can.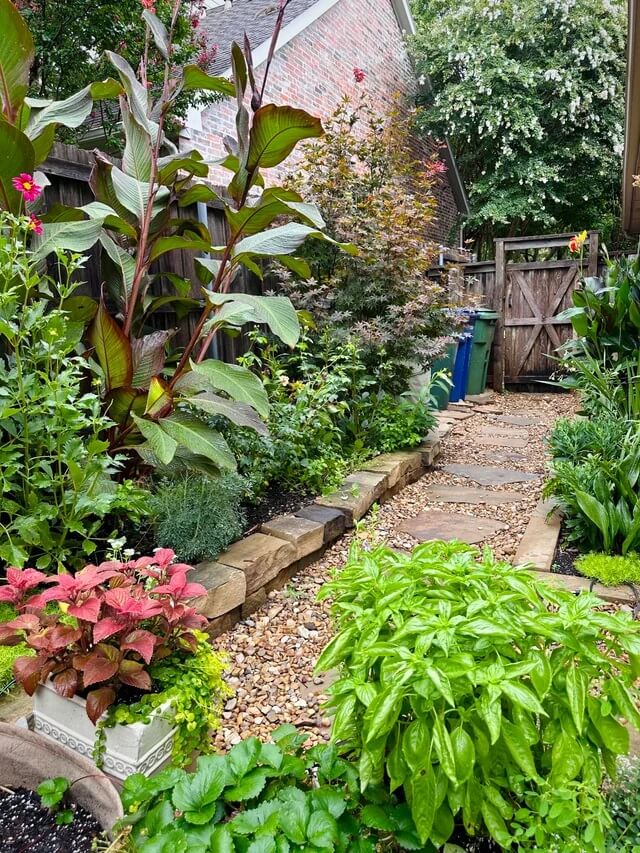 The "after" photo shows a bright collection of plants that have bloomed in the new space. The hardscaping has also been cleaned up, and there is a path to the gate toward the front of the house. After five years of gardening their side yard, the Redditor has transformed a once-overlooked space into a haven.
Side yards are typically much smaller than front and back yards, and with buildings blocking the light on one or both sides, many people neglect to garden in these spaces. This Reddit post shows the potential of a side yard if you put in a little effort.
The rocks and pavers seen in the "before" photo are not the most eco-friendly option. Where possible, plants and permeable surfaces should be used to help with water runoff, air purification, and habitat for wildlife.
The Reddit post serves as an encouragement to garden in smaller, less obvious spaces. They may not be as big, but they can be just as beautiful.
The comments are filled with praise and support for the side yard garden. Many comments ask for more details from the original poster, including the types of plants they used and the size of the space.
Commenters love the transformation with one saying, "You did a fantastic job. It looks fabulous!" and another saying, "I wasn't expecting that! It's beautiful. I wish I was able to grow such large diverse plants where I live." One commenter even admitted posts like these make them a little "jealous."
Join our free newsletter for easy tips to save more, waste less, and help yourself while helping the planet.