It can be a daunting experience to leave someone in charge of your home whenever you go off on a vacation. And, unfortunately, one gardener learned this the hard way after getting a housesitter to watch over their plants.
The gardener posted several photos to Reddit showing their decaying plants, including a sageleaf willow shrub and a boxwood plant. In the description, the poster described how they left their plants in the hands of a sitter while they went away on a 12-day vacation.
"I cannot believe this damage is from 12 absent days," they wrote in the post. "She even sent pictures of her watering!?"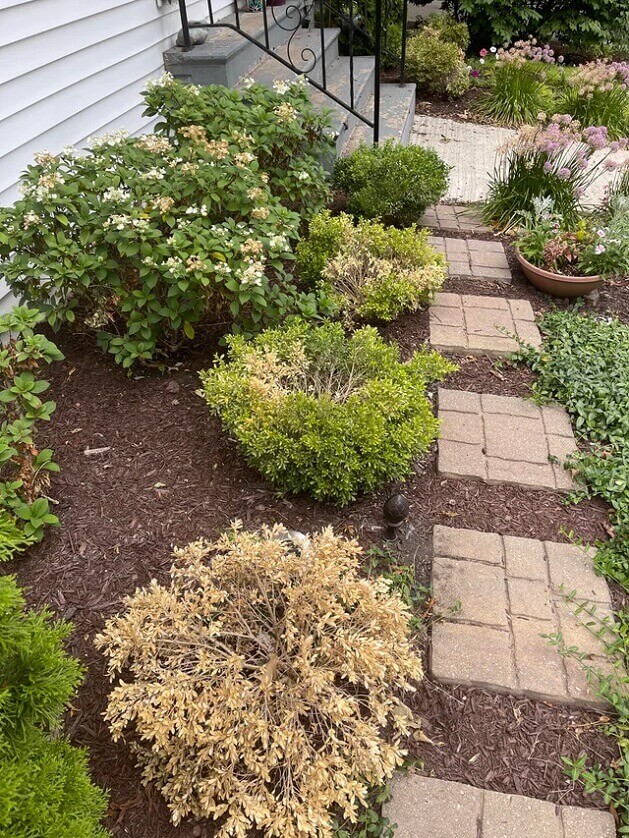 The post shows the most amount of defoliation on the top of the plant rather than the sides. The damage to this plant looks very severe and has left this Redditor to turn to the internet for suggestions on how to salvage the plant or bring it back to its bright green color.
Others noted that, based on the damaged areas, it's likely the sitter watered the plants from the top rather than from the soil — and during the hottest part of the day.
"So your plants have been burnt by hot water!" another user assumed.
Commenters recommended that the homeowner give more explicit instructions for caring for the plants for the next house sitter. This may look like specific diagrams, instructions on when and where to water the plants, and what to do if the plants start to look shabby after a few days — besides calling the homeowner, of course.
"You should never assume anyone you hire to care for your pets/plants/children is competent," one commenter wrote.
"Hope you didn't pay much…." wrote another.
Clearly worded instructions can save your plant sitter the confusion and yourself the money and time needed to repair your garden.
Join our free newsletter for easy tips to save more, waste less, and help yourself while helping the planet.