One gardener on Reddit stunned commenters with a total yard transformation that they said took just four months.
The gardener posted their experience in r/NativePlantGardening, a community whose members work with the plants that are naturally found in their areas rather than species imported from elsewhere.
Besides supporting local pollinators and being easy to raise, one of the biggest advantages of native plants is that they're adapted to the local weather conditions. That means they'll thrive with just the rain and sunshine available naturally, with little to no need for extra irrigation.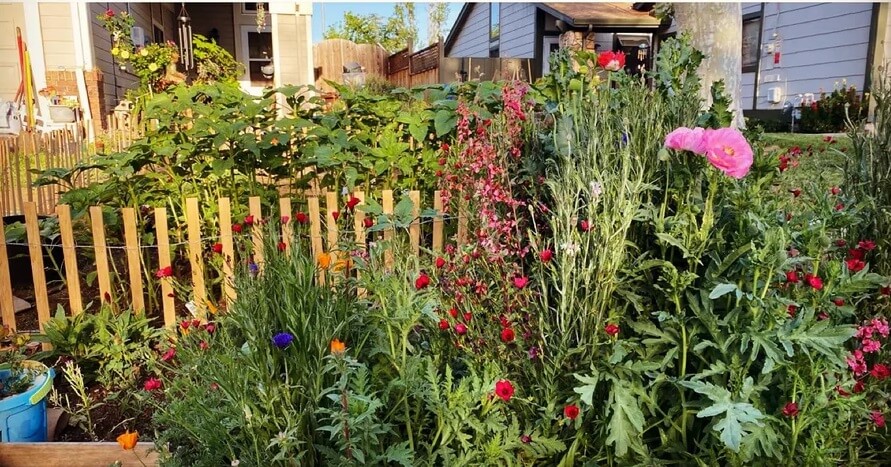 This Redditor found out just how well plants can do in the environment they evolved to inhabit. "Dug up the front yard and started seeds in January," they said in their post. "Here we are four months later."
Their "before" picture shows the very beginnings of a garden, with several garden beds in their front yard dug out and waiting for plants. In their "after" photo, what was bare dirt is covered with red, orange, blue, and pink flowers — so many that it's almost impossible to see the remaining grass behind them.
"Wow, that's an insane change for just four months," said one commenter.
"It's been warm," the original poster replied.
Despite the casual response, the Redditor's choice of plants likely had a lot to do with their incredible success. According to a comment, the Redditor lives in the Bay Area, and they chose poppies for their garden — a perfect match for the Mediterranean-type climate with its warm summers and wet winters. "I am obsessed!" they said. "There's one I grew called an earl grey poppy. It's a new favorite for me this year."
The results won heaps of praise from the comment section. "It's so beautiful!" said one user. "I hope mine looks like this one day."
"There is no higher compliment, thank you," said the original poster.
Join our free newsletter for easy tips to save more, waste less, and help yourself while helping the planet.