Foraging for wild mushrooms can be both enjoyable and rewarding, but stumbling upon this mycological marvel might just send you running back to the safety of your home.
One Redditor uploaded a video recorded by their sister that appears to show a wild mushroom moving on its own.
"Anyone of you know what's going on here?" they captioned the post.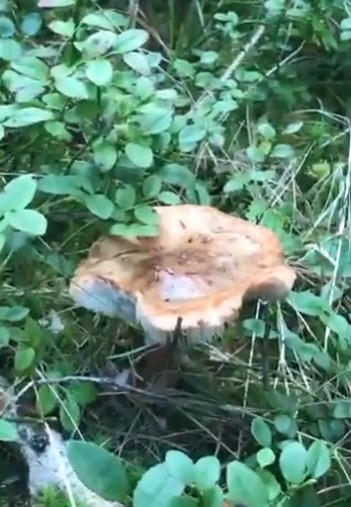 The video seemed to stir up some visceral reactions in the comments section, with over 500 responses recorded in the 10 days following the upload.
"Omg! That's horrifying!" one Redditor said.
"Imagine seeing a bunch of these in a ring, all moving merrily," another added. "I'd run for my life."
Since it was posted in the r/Mycology subreddit, you'd think that someone would provide a definitive answer. However, it seems the jury was pretty split on what could be going on.
Many suggested it could be bugs or slugs causing the mushroom to convulse, but worms seemed to be the overwhelming identification of the culprit.
"The whole cap is full of worms," one commenter said. "The worms move past one another and that makes the outside move too."
Whatever the reason, it was surely pretty disturbing to come across out of the woods.
While that mushroom was unlikely to lead to trouble just from wiggling, there are certain fungi to steer clear from.
Morning Chores provided some tips to get you ready for your first forage, and one of the key ones is to identify the dangerous species.
Perhaps the most important one is the death cap mushroom, which is extremely poisonous. According to the Woodland Trust, they can grow up to 15 centimeters wide and 15 centimeters (6 inches) tall and have a domed white cap on an off-white stem.
"It smells sickly sweet and rancid when old, though at the button stage is virtually odorless," the Trust added.
But identifying the reasons the Reddit mushroom was dancing appears to be altogether trickier than spotting a death cap. Maybe this is a new species to watch out for in the woods.
Join our free newsletter for easy tips to save more, waste less, and help yourself while helping the planet.