A happy thrifter posted about their recent find at Goodwill, a Fendi baguette worth much more than what they spent.
The shopper posted four pictures on the growing Reddit community r/ThriftStoreHauls, which has 2.6 million members who actively share their thrift market finds, especially when they deem them worthy of showing the world.
"I was hesitant to post because I was unsure of the authenticity, but I'm now 99% sure it's real," the Redditor wrote. "Never would've thought I'd find a Fendi baguette at Goodwill"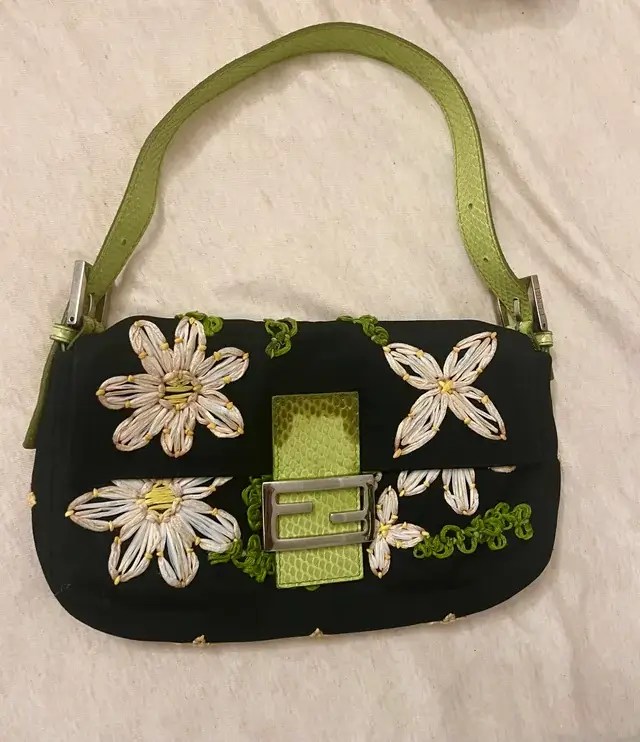 On display on the subreddit page are images of a small purse with some flowery designs.
Fendi baguettes can go for thousands of dollars, but the thrifter said they found it for a mere $4.99.
Studies have revealed that purchasing items at secondhand stores can save buyers an average of $1,700 each year. But thrifting has other major benefits beyond saving buyers money. It can also protect the planet in numerous ways.
The purse in mention was likely made from textiles, which require energy to produce, usually dirty energy sources like oil and gas, which release toxic gases that heat the planet and are also harmful to human health.
The fashion industry produces between 2% and 8% of all the planet-warming gases released into the atmosphere each year. It's also responsible for around 20% of global wastewater, and it sends 100 million tons of textile waste to landfills annually.
By purchasing items from secondhand retailers, we prevent these materials from ending up in landfills while also slimming down the demand for new items.
Basically, thrift shopping translates to saving money while also cooling the planet.
Commenters were at no loss of words.
"It's amazing what diligence can find. I found a Salvatore Ferragamo bag at a local thrift on the rack with all the regular purses. Cost was $5.99," one Redditor explained.
"Good for you, baby!!" another expressed.
"So unbelievably beautiful. Now I just need to get the stain off the front!!!" the thrifter expressed, while another person clarified that "it's not a stain, look at the purse in the last photo." The last photo is of the same purse from the Fendi website priced at $1,495, and it has the same "stain" on it — clearly a design of the purse.
Join our free newsletter for easy tips to save more, waste less, and help yourself while helping the planet.