A homeowner from Evergreen, Colorado, shared captivating photos of their unconventional lawn in a popular Reddit post — but their environmentally friendly landscaping isn't the most impressive feat.
The Redditor has managed to conceal their unique lawn from their Homeowner's Association, which dictates homes should have strictly grass lawns.
By forgoing the typical manicured grass lawn in favor of a vibrant green space with wildflowers and native plants, they have created a diverse space in stark contrast to the cookie-cutter grass landscapes often associated with HOA neighborhoods.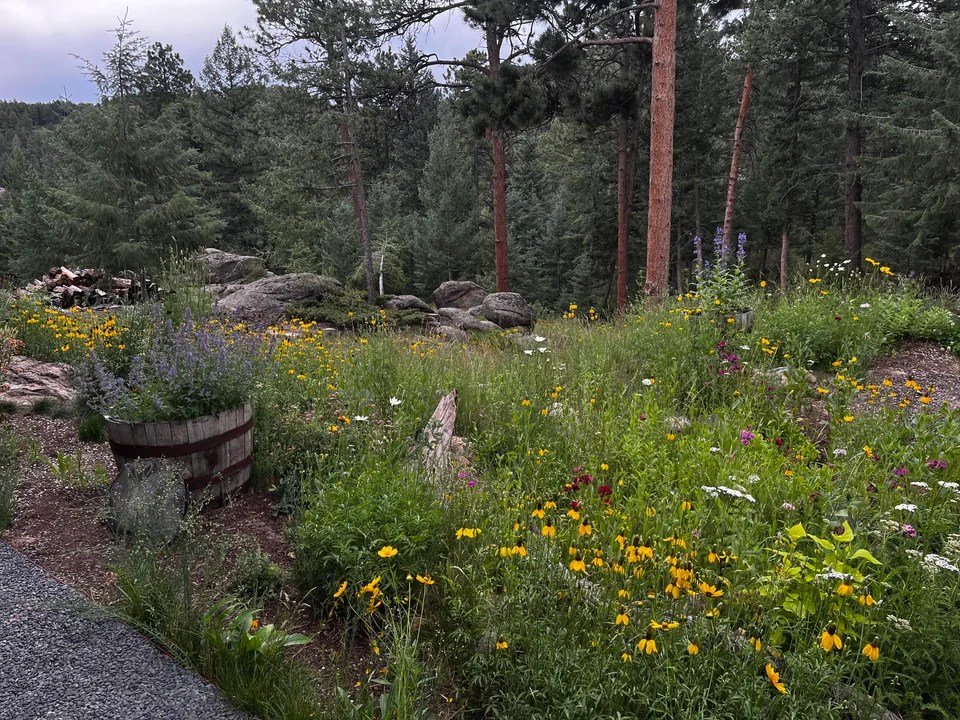 Not only has the Redditor made a stunning natural garden, but they have also saved the time and money they would have spent caring for a traditional grass lawn.
"Wildflowers are very low maintenance," the Redditor wrote. "The hardest part was planting them and finding good native flowers."
The Redditor does not waste time mowing, fertilizing, or watering their lawn. Their monthly water bill likely decreased by forgoing a grass lawn, as wildflowers become self-sufficient and need less water over time.
"I'm wondering just how much water this town wastes on lawns," they added, discussing how common grass lawns are in their area.
If you're ready to ditch your lawn mower as this homeowner did, consider replacing grass with native plants. Landscaping companies like Yardzen can make your lawn makeover a breeze, as this outdoor design and build company can plan and implement your new green space.
While grass lawn alternatives are typically less costly and time-intensive, they are also better for the environment.
This homeowner's lawn adds aesthetic appeal and serves a crucial ecological function. Wildflowers and native plants provide essential habitats and food sources for local pollinators, such as bees and butterflies, which serve a critical role in helping plants reproduce with fruit and flowers.
Native plants and wildflowers also require less water, which can redirect strained water supplies from landscape irrigation to other vital uses.
In the grass versus native plant debate, fellow Redditors sided with this homeowner's hidden unconventional garden in the comment section.
"Looks like the perfect lawn actually," one Redditor wrote.
"Wow, I hope they don't notice or aren't strict because that looks perfect the way it is," another user said.
Added a third Redditor: "Would damage the environment and ecosystem if it was a useless lawn."
Join our free newsletter for easy tips to save more, waste less, and help yourself while helping the planet.