A thrift shopper posted a picture of a Dooney & Bourke purse they bought at a special price.
The lucky buyer displayed the picture of what appears to be a leather purse on the growing subreddit community r/ThriftStoreHauls, which has 2.6 million members who actively share their thrifting discoveries.
"Just finished checking out at the register when I spotted her. Put my stuff in the car and ran back in. Only $3.99," the Redditor wrote.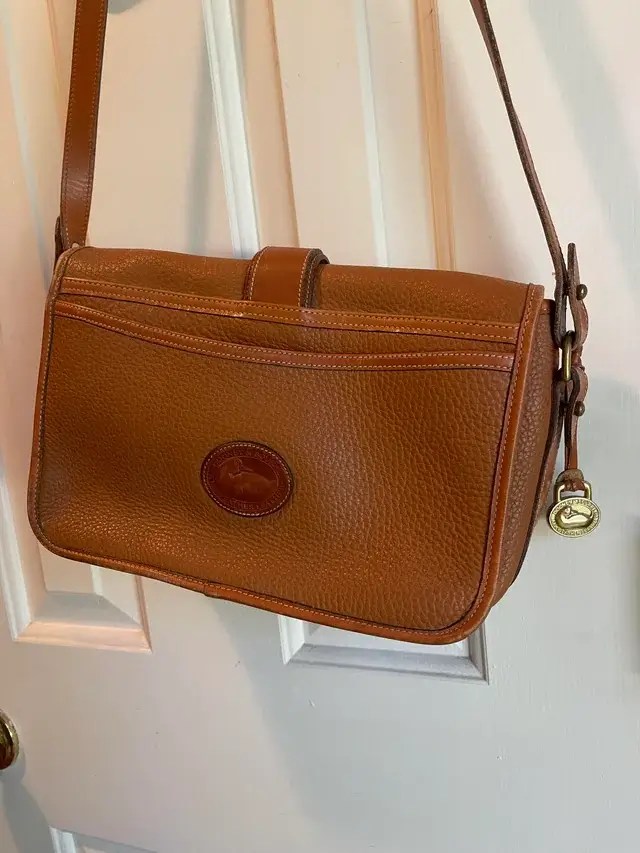 Dooney & Bourke bags typically sell for hundreds of dollars new, so finding one for a few bucks is a huge steal.
Thrifting can definitely benefit buyers and the planet for numerous reasons.
First of all, buying secondhand will usually save you money when compared to buying brand-new items. In fact, studies have shown that thrifting can save shoppers $1,700 a year on average.
The production of goods requires energy from sources like coal and oil. The mining and burning of those non-renewable energy sources releases carbon dioxide into the atmosphere, which acts like a blanket heating up the Earth.
When it comes to textiles used in materials for clothing and things like purses, over 100 million tons of textile waste gets sent to landfills each year.
Large amounts of these textiles are burned since most discarded items dubbed as trash are set on fire. In fact, about 40% of the world's trash is burned. As one can imagine, this also releases large amounts of toxic planet-warming gases into the atmosphere.
As for this specific item, Dooney & Bourke bags are made of leather. Turning animal skin into leather is done by a process called tanning, which requires the use of toxic chemicals. Those chemicals can end up in our waterways, polluting our water. The process also requires energy, which releases pollution into the air.
By purchasing items that are used, we are not creating a demand for new items to be produced, and we are also slowing the process of these items ending up in landfills and getting torched.
Other Redditors were very impressed by the sweet score.
One person said, "What a find! Lucky you!"
"I've thrifted 2 D&B purses, great score," another commenter wrote.
While one person put their level of generosity on display by stating how they have "donated over 100 D&B bags to Goodwill so somewhere, some people got some."
Join our free newsletter for easy tips to save more, waste less, and help yourself while helping the planet.