When shopping for new plants for your home or garden, you don't always have to find the greenest or most leafy specimen.
You can grab a bargain by seeking out the less lush plants.
That's what one thrifty Lowe's shopper did, and after a little care and attention over two months, the results were astounding.
The green-thumbed genius was giddy with glee after reviving a bougainvillea from the reduced-price section. They posted a side-by-side picture of the plant's progress on the r/gardening subreddit.
"This makes me want to only shop clearance," they captioned the image.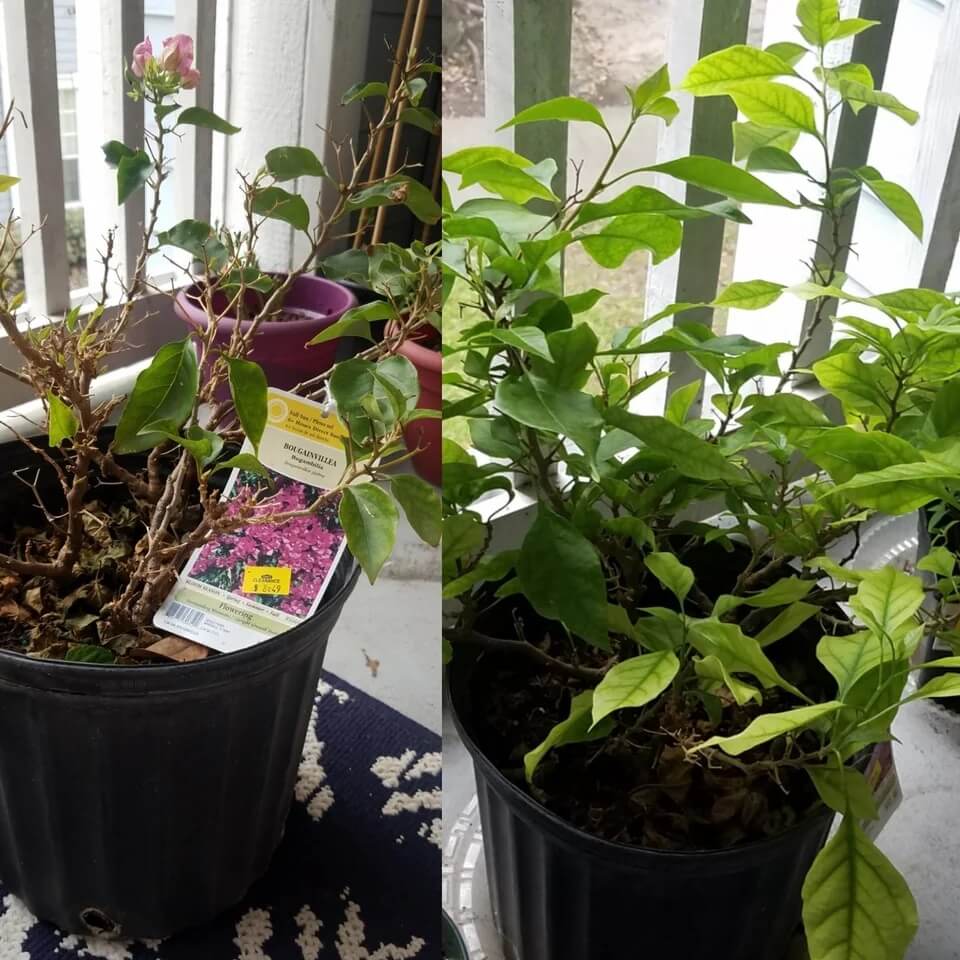 Many in the comment section were impressed, although not everyone had quite as much success with their plant redemption efforts.
"Clearance shopping is the way to go…except I've had as much bad luck as I've had good," one Redditor said. "I've had plants that looked good but died within a week and plants that were perennials that died out over winter. You have to be very choosy and not afraid to ask for a discount on top of a discount."
"Looks great!" added another. "My mom has been shopping Lowe's clearance plants since last year. She's had a ton of luck with everything she's picked up."
Meanwhile, one user advised anyone tempted to raid the shrubbery sales.
"Whenever possible, carefully pull the plant up out of the pot when you buy and check out the roots," they suggested. "If it's rootbound…you might have problems. If there's NO sign of roots, it might have a really weak/rotting root structure."
Gardening can reduce stress, restore dexterity, and improve air quality wherever you're growing. Whether you're working with a patch in the garden or a small collection of pots on a balcony, getting your hands dirty can put a smile on your face.
Join our free newsletter for easy tips to save more, waste less, and help yourself while helping the planet.