Shopping at farmers markets is a great way to find local produce, and one Redditor shared how their market gave them a fantastic deal, too.
The post features a wide array of produce, from beets to potatoes to multiple types of onion. The best part? They snagged the entire haul for just $15.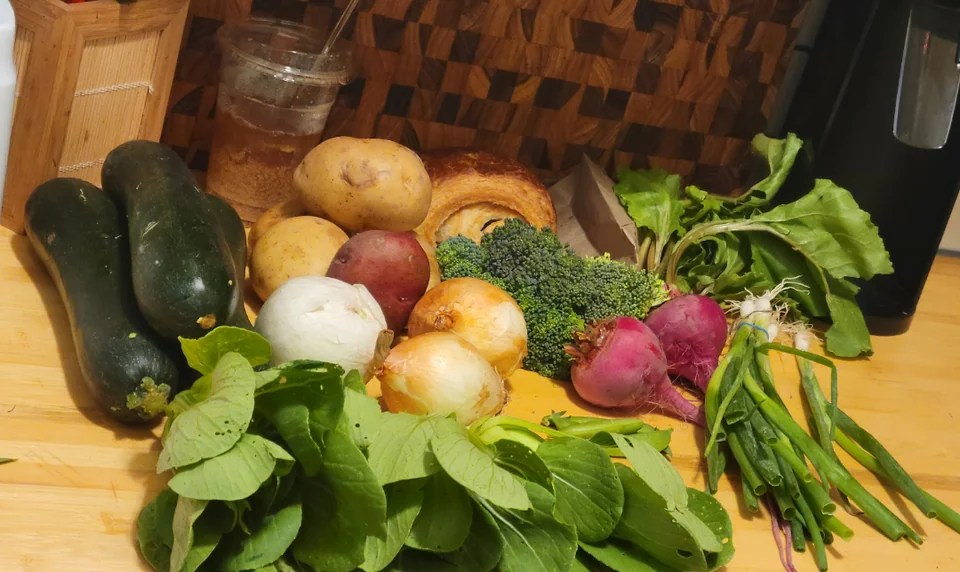 The find was a combination of two programs at the farmers market meant to make fresh produce more accessible — a common occurrence, according to commenters.
"Our local farmers market lets us use SNAP, and they had a 'Fill a bag for $15' booth," describes the original poster.
The "Fill a bag for $15" booth is exactly what it sounds like — allowing shoppers to fill a bag with as much produce as possible for a fixed price rather than paying for each item separately. While it's not guaranteed to be a better deal, it does offer the chance to get some more expensive items at a lower price.
The second program utilizes SNAP, the Supplemental Nutrition Assistance Program. SNAP is a federal initiative that provides funds for food, medical bills, and other necessities. The Redditor said that their farmers market gives out coupons that amount to twice the number of SNAP dollars you choose to spend — giving a great bonus to families that need it and extra incentive to buy fresh, local produce.
Why does it matter if I shop at a farmers market?
Shopping for local produce has a number of benefits for you and your community. To start, farmers markets usually contain locally grown crops as opposed to grocery chains that import produce from far away. Your money will go straight back into the local community.
Plus, farmers markets can offer great deals, and many say that the produce even tastes better as a result of its freshness.
This is likely because locally grown produce doesn't need preservative sprays and waxes like some food transported long distances.
As an added bonus, this decrease in transportation is great for the environment. The Guardian reports that 6% of planet-warming gases are created from the transport of produce, often by the vehicles used to move them.
Commenters on the post raved about similar programs.
"What an amazing idea," wrote one, while another added, "A lot of farmers markets have programs like that, I love them so much!"
Join our free newsletter for easy tips to save more, waste less, and help yourself while helping the planet.