One of the easiest ways to eat healthier and help the planet is to simply eat less meat.
When researchers looked at the places where people live the longest, the vast majority were areas where people ate mostly, if not exclusively, a plant-based diet. What's more: it's estimated that if every American reduced their meat and dairy intake by 50%, it would be like taking 26 million cars off the road.
I'd call my family of four a "plant-forward" family — we aren't by any means exclusively plant-based, but we try to eat more beans and vegetables and less meat. And when we do eat meat, we try to be conscious of where it comes from.
Need some inspiration to start eating more plant-focused? Here are some go-to dinners for my family of four.
01.
Stuffed Sweet Potatoes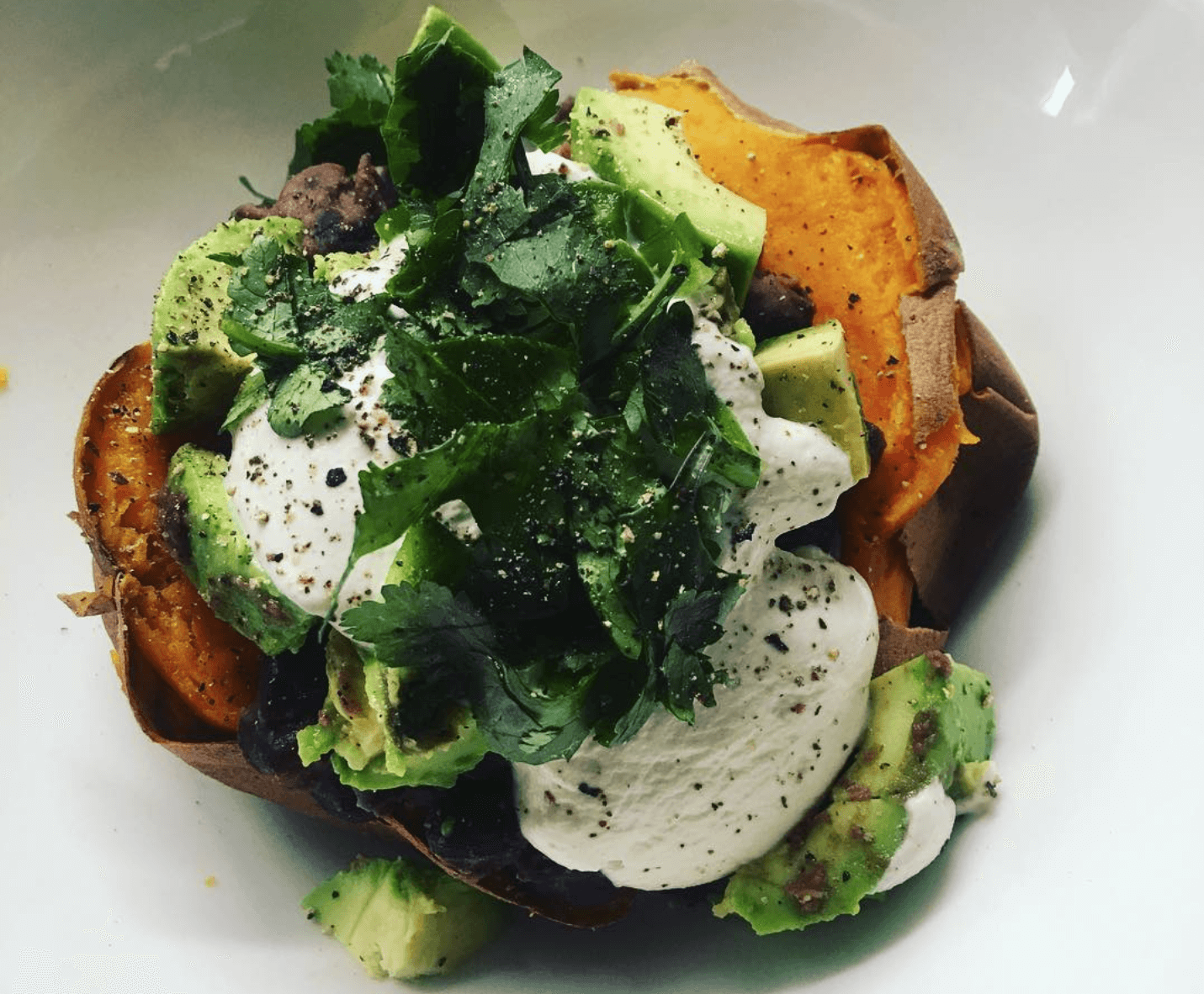 All hail the sweet potato! Most weeks, I'll bake a bunch of sweet potatoes on Sunday and have them on hand all week. For dinner, we'll slice them lengthwise and load them up with some heated up canned beans (sautéd in some olive oil, salt and pepper, cumin and/or lime if you have any of them), any cooked vegetables (broccoli works great), and cheese (plant-based or not), plus avocado, salsa, and pretty much whatever you have in the house. For picky kid eaters, I cut up squares of sweet potatoes and they eat them plain alongside some cheese and vegetables.
Tuesdays are for tacos in our house, and while occasionally we use organic ground turkey, I always load in a ton of finely chopped veggies — like onions, zucchini, mushrooms and either carrots or sweet potatoes — which my kids don't even notice. For a vegetarian option, try black beans or a plant-based meat. My hands-down favorite taco shells and seasonings are from Siete, which are now sold in pretty much every grocery store and have ingredients you can actually pronounce. The shells are grain-free and made with cassava and pumpkin flour.
It's the easiest and cheapest of dinners, but I'll prepare some rice (white or brown, whatever you like) and then cook up some canned beans, sometimes even sneaking in "secret" sauteed veggies mashed into the beans before loading it all up into a burrito, or as a rice bowl. I also like to saute whatever veggies I have in the fridge (peppers, onions, zucchini, mushrooms) and add those in, too. 
These hearty, healthy bowls come from a really flexible recipe from Whitewater Cooks that can be adapted with any vegetables, so it's perfect for picky eaters. You can make these ahead by roasting a ton of veggies, cooking some rice, and preparing the dressing ahead of time (and the dressing, OMG). This is a go-to in our house.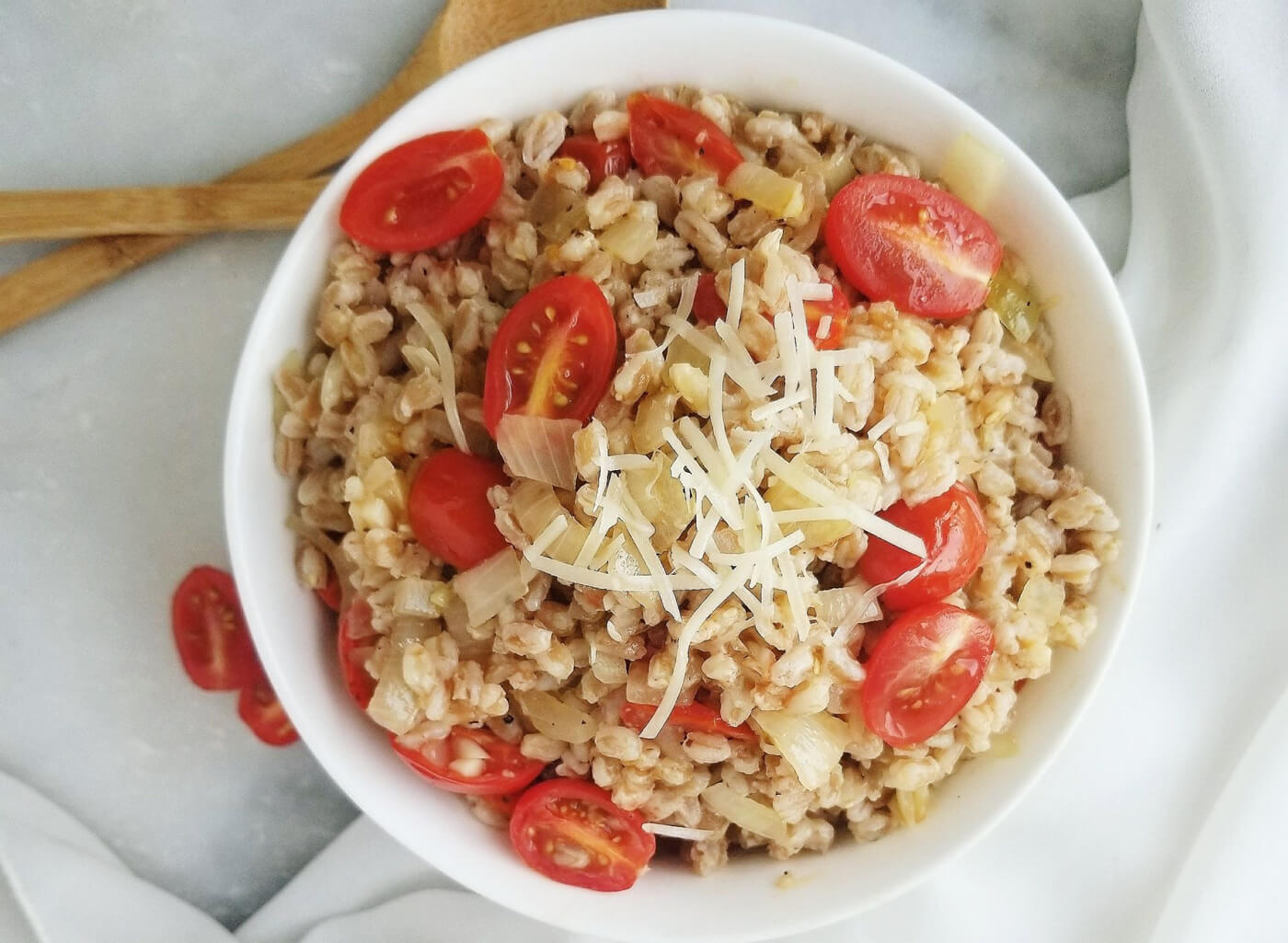 Did you know that farro has 20 grams of protein per serving? I love this easy recipe from Smitten Kitchen and make it at least a few times a month. You can switch up the vegetables based on whatever you have on hand. 
What are your go-to recipes for easy, plant-forward weeknight meals? Let us know by emailing us here and we might feature your recipe!
Follow The Cool Down on Instagram and TikTok.