Telosa, the sustainable city plan from tech billionaire Marc Lore, is not aiming to be a utopia. The plan's website says that it is "firmly grounded in reality and what is possible."
"We are focused on the best, most sustainable solutions," the description reads. "But we fully recognize that no solution is perfect."
So what do you call a city that aims to be sustainable, transparent, and affordable for 5 million residents if not a utopia? Lore is hoping people will call it "home."
Welcome to Telosa!
Lore's plans for Telosa were announced back in September 2021.
The 150,000-acre plot of land — around the size of Chicago — was originally meant to be based either in the American desert or somewhere in the Appalachian region. But in a town hall, the project's leaders narrowed its future location down to Nevada, Utah, or Arizona. 
By 2030, the team hopes to have a diverse group of 50,000 people living in Telosa. It plans for that number to jump to 5 million by 2050. 
Alana Goldweit, Telosa's lead architect, explained the city's layout in a slickly produced video on the project's website. At the town hall, she said that Telosa will be made of 36 mixed-use districts, so residents can enjoy reaching all of life's necessities in a 15-minute walk, as popularized by Carlos Moreno's "15-minute city."
A public green space will stretch throughout the spine of the city, giving 5 million people easy access to nature. The plans boast futuristic, organic skyscrapers, zooming monorails, community parks, and bustling ADA-accessible courtyards.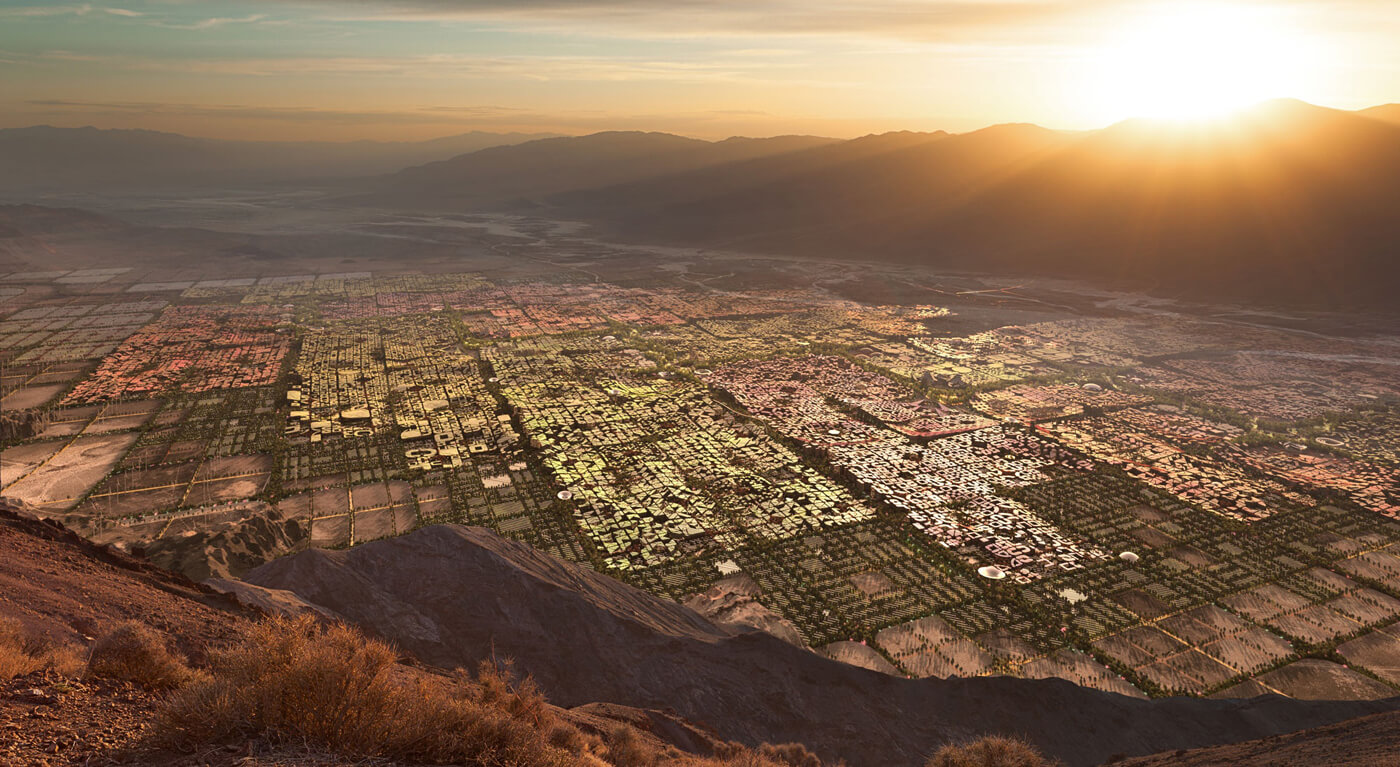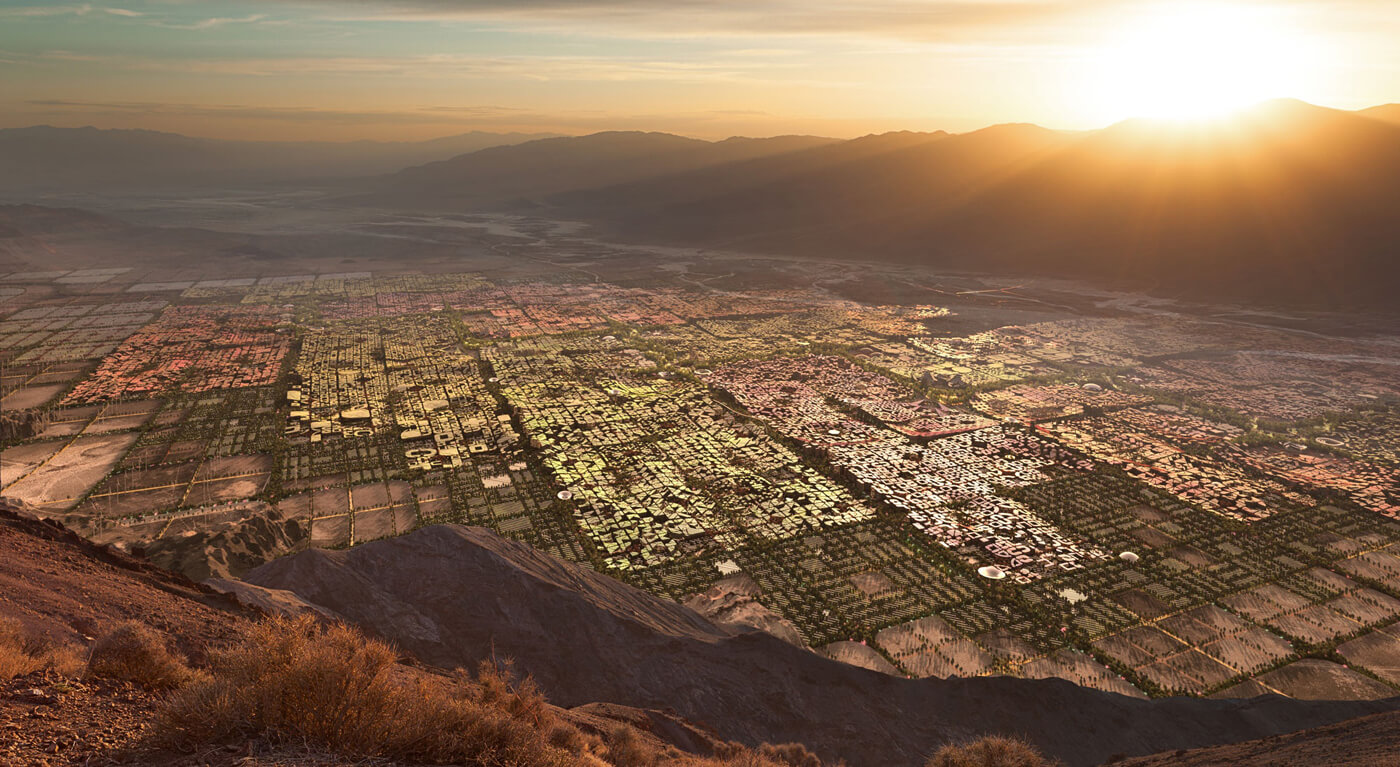 How is this going to work?
Placing a city in the desert is great, until you want a glass of water. That's why Telosa intends to store, clean, and reuse water on-site with high efficiency.
The city will run on renewable energy to increase sustainability and cut down on planet-warming pollution. Autonomous vehicles will keep the streets safe, and can save space for pedestrians and community spaces. Accessible education, job training, and healthcare are also major parts of the team's plans.
When planning Telosa, the team examined ways to finance social services and decided on a new economic model, which it calls "Equitism."
In this system, all of the city's land is owned by a foundation managed by residents. As the land increases in value, the foundation can sell plots and leases and use this money to fund an endowment for the city. Telosa claims that, with this system, "as the city does better, the residents do better."
But the endowment will need time, support, and philanthropic infusions to work as intended.
What challenges will Telosa face?
No city solution is perfect, and this one comes with a whole host of challenges.
As Sharon B. Megdal, the director of the University of Arizona Water Resources Research Center, told Smart Cities Dive, water rights and availability are critical for keeping desert communities sustainable. If groundwater isn't replenished, it will run out — and desalinating ocean water takes a lot of energy.
As climate change causes more intense droughts, and as cities in the western U.S. keep growing, water systems are becoming severely overstressed.
Still, Lore believes that new technology and techniques are even more difficult to use when building around existing infrastructure. Conversely, Megdal and Natalie Bicknell Argerious, managing editor at The Urbanist, think that all of this investment would be better served if it was used to retrofit the cities we have now.
For Lore, drumming up public and political support is one of the biggest challenges facing his dream city. But if all goes according to plan, the first 50,000 people will be moving in by the end of 2030.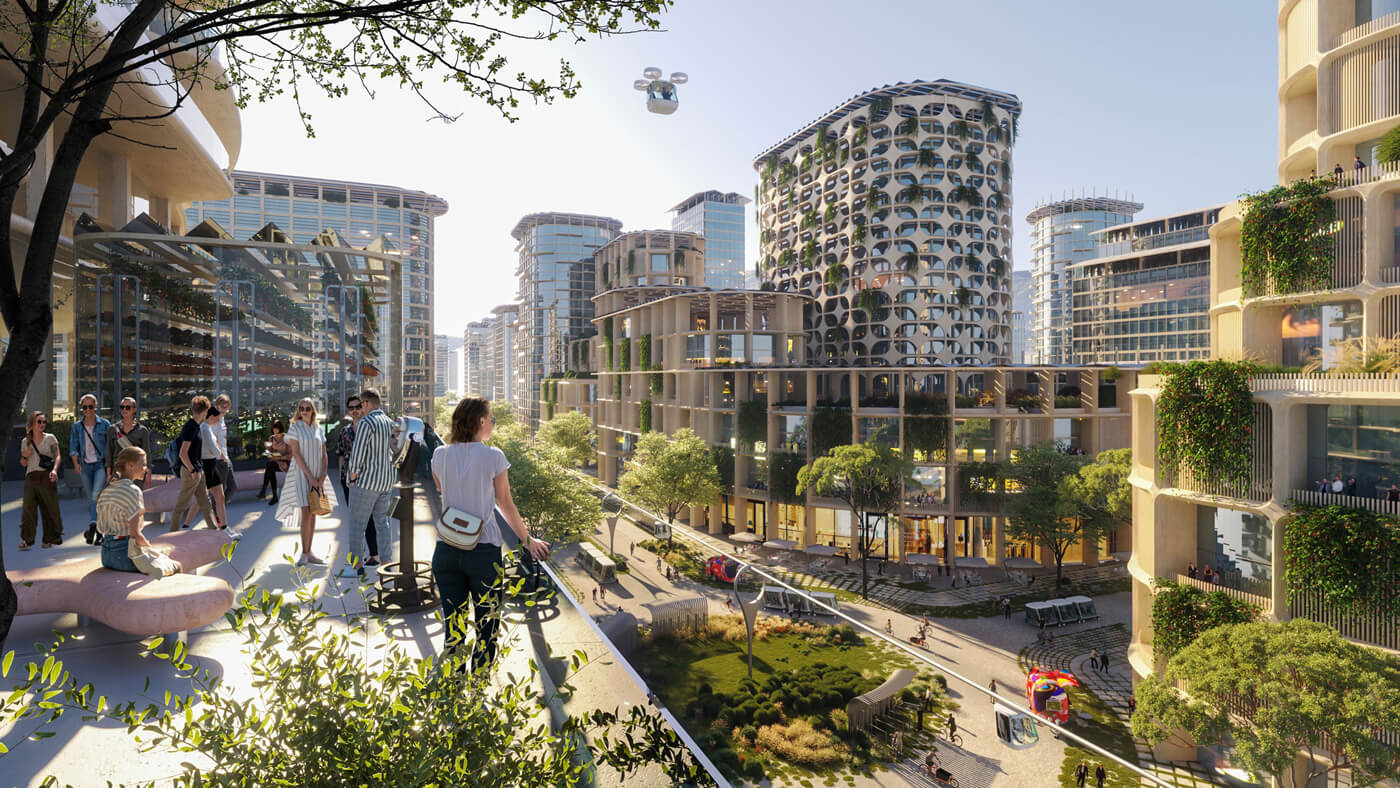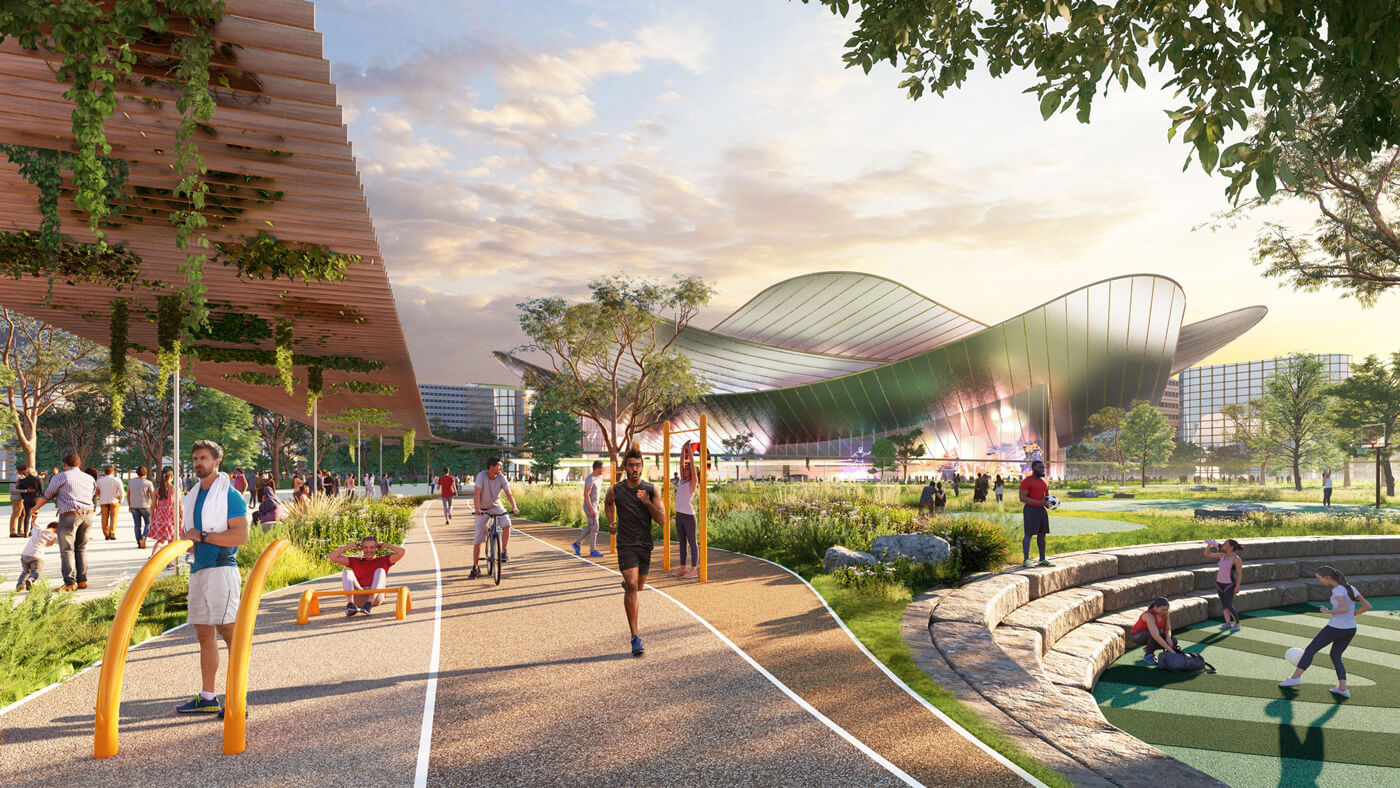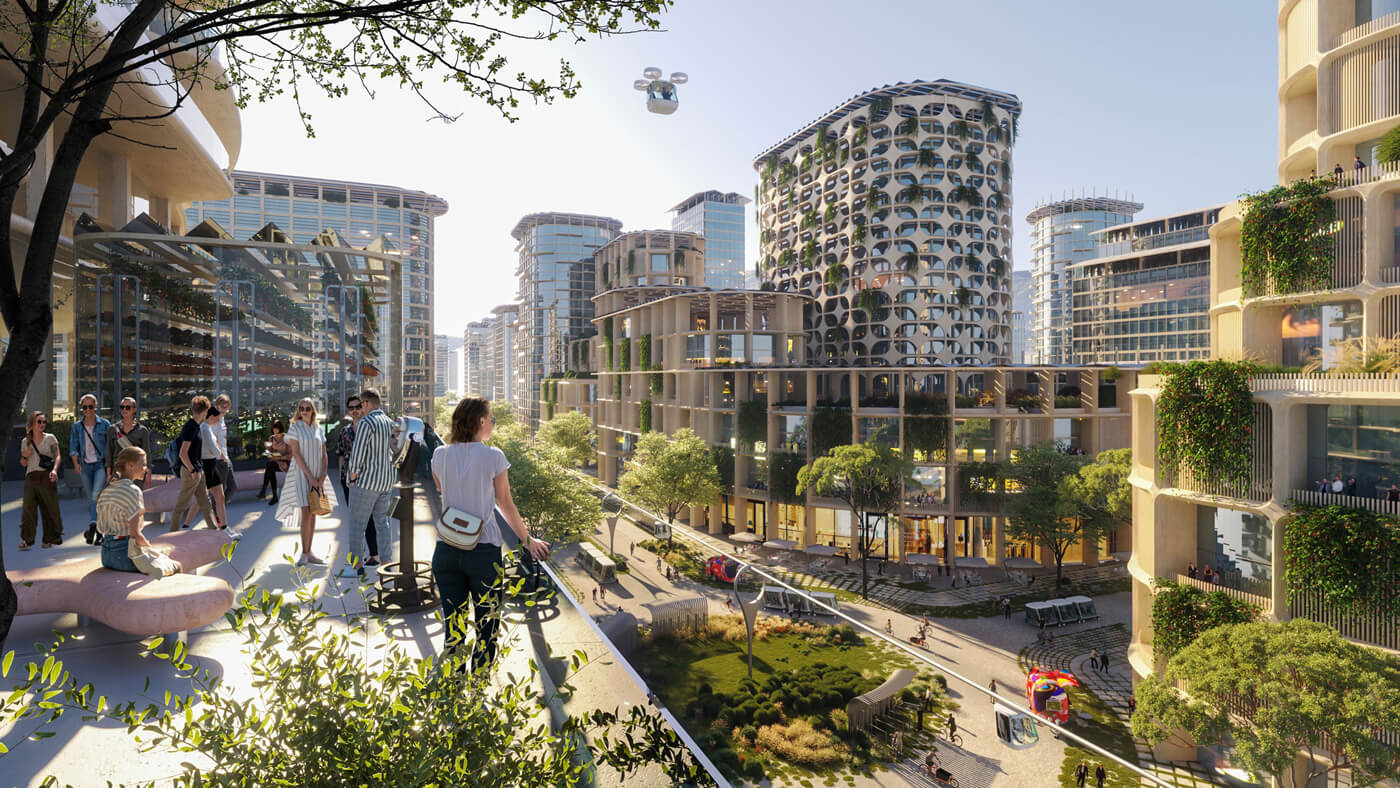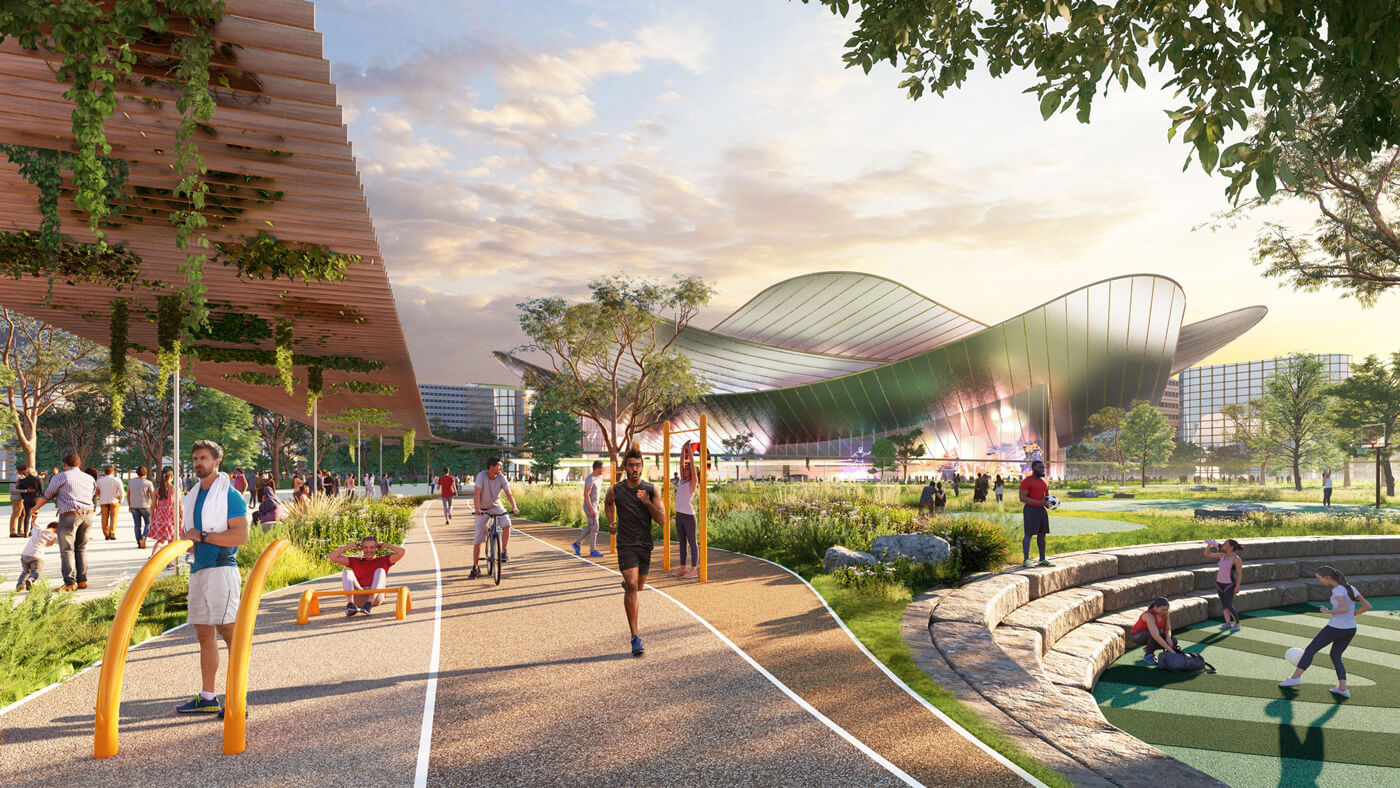 Join our free newsletter for weekly updates on the coolest innovations improving our lives and saving our planet.