Progress in protecting our planet is being made everywhere, from the coasts of California to the Windy City, and even in IKEA parking lots!
Companies, governments, and people here on Earth are constantly working toward — and succeeding in — creating a cooler future for us all.
Here are three huge wins to celebrate:
01.
Chicago will power its city buildings with 100% clean energy by 2025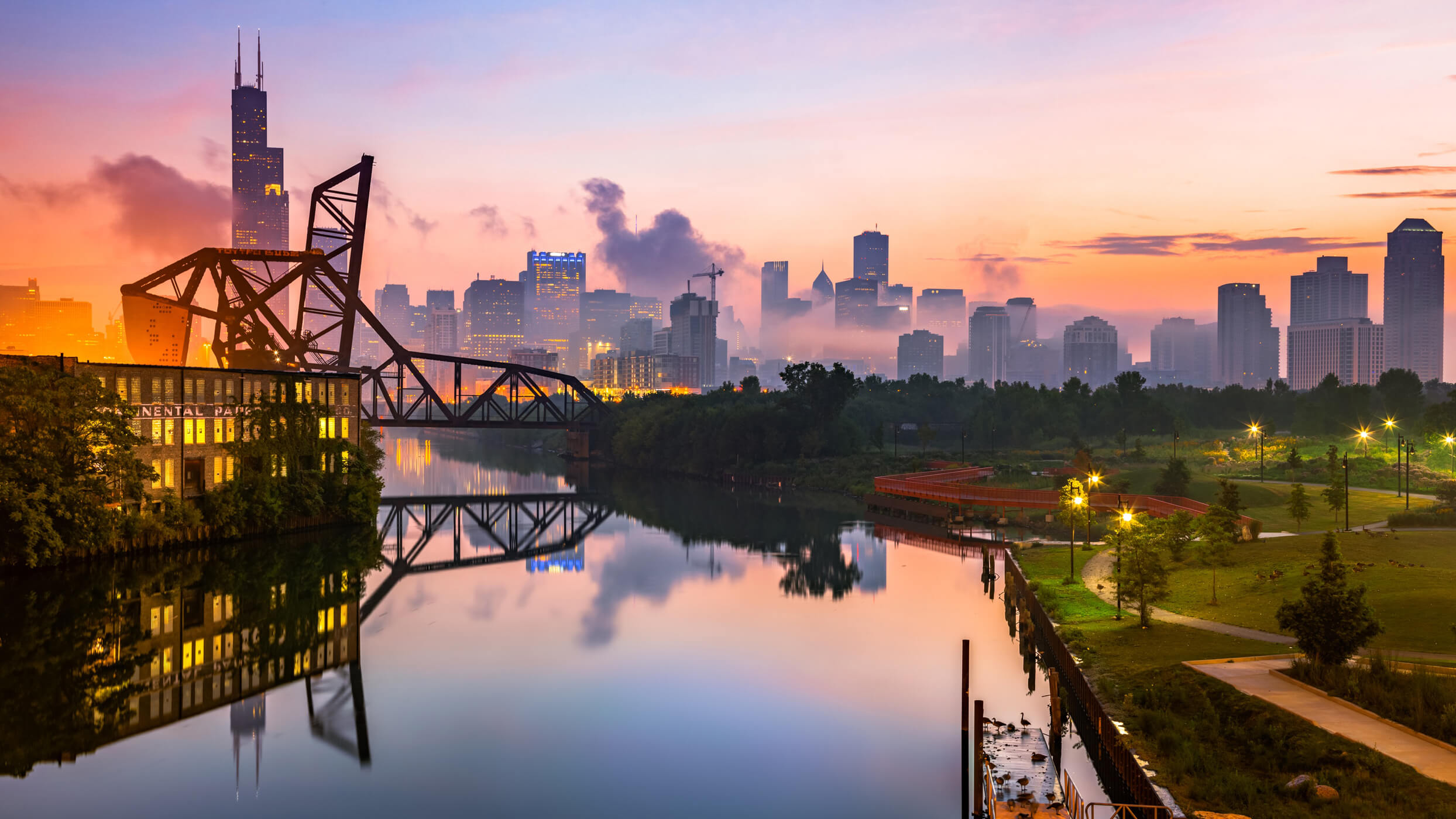 Soon the Windy City will really be living up to its name. Within three years, Chicago will be powering all city buildings fully with clean, inexpensive energy sources. This includes its libraries, airports, and even water purification plants. Considering how big of a city Chicago is, and how busy its airports are, this is a big deal — as big as taking about 62,000 cars and their pollution off the road per year. Not only will this plan help lessen our planet's overheating and reduce asthma-causing pollution, but it will also create several thousand jobs for Chicago residents.
02.
IKEA is adding electric vehicle charging stations in stores across 18 states
IKEA, the home-furnishing giant, is collaborating with Electrify America to add electric vehicle (EV) charging stations in stores across the country. Many of the several hundred EV chargers will be ready for use by the end of the year. This means that the next time you need to buy a Klippan sofa or a Docksta table, you can use an ultra-fast EV charger while you shop. IKEA is announcing the addition of these charging stations as part of its goal to become climate positive by the end of the decade.
03.
California is planning to build enough offshore wind farms to power 25 million homes
The state of California has just announced an ambitious goal to build a ton of wind turbines off its coast. Specifically, the Golden State wants to produce 25,000 megawatts of power from offshore wind by the year 2045. This timeline coincides with California's other 2045 goal of producing 100% clean electricity in the state. A shorter-term goal was included in the announcement as well: California aims to power five million homes with offshore wind by the end of the decade.
Follow The Cool Down on Instagram and TikTok.