The Reddit thread r/ThriftStoreHauls is full of impressive secondhand finds. One Redditor recently took to this thread to not only share the gorgeous perfume they found but also to explain that it was a wedding favor from Dubai.
The user said they picked it up "on a whim" at a thrift store. Once they got home, they noticed there was a hashtag on it and found that it correlated to a wedding, noting that the perfume was likely the wedding favor.
"The pictures I saw were very lavish," they mentioned in the comments after checking the hashtag for the wedding on Instagram, implying that it's likely a high-quality perfume.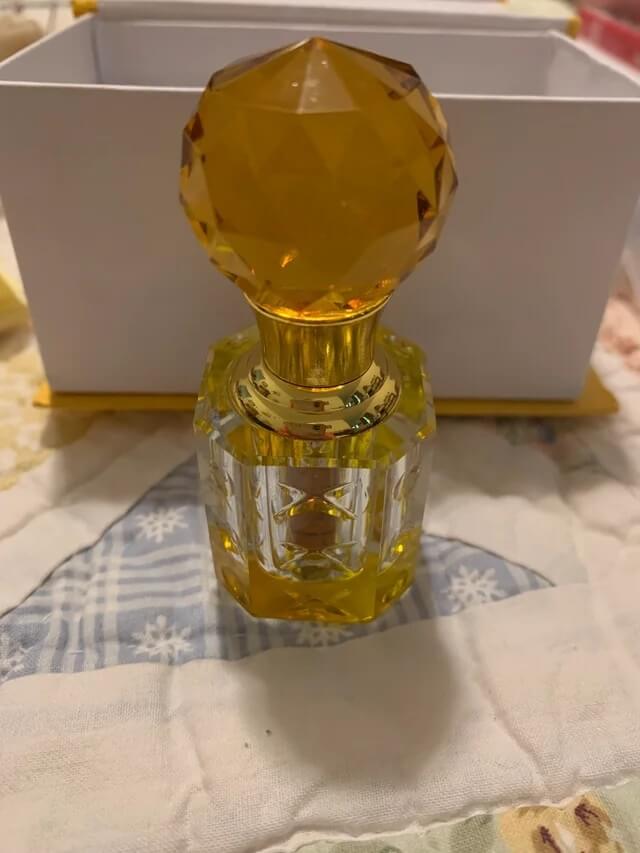 This find is a great example of how you can snag amazing, high-quality items for a fraction of the original price at secondhand sales or thrift stores. Other Redditors have found expensive clothes, shoes, and jewelry this way — like a Versace dress that sold for $12 and a 14k gold and pearl necklace that sold for $5.
These items may be lightly used, but many are still in great shape and aren't ready to be thrown out yet, so why not get your use out of a luxury item for just a few dollars? In fact, shopping secondhand can save you an average of $1,700 each year.
This practice also helps to relieve the pressure on landfills, where 87% of clothing that gets thrown out will end up. According to the Environmental Protection Agency, clothing is the number one source of textile waste in America. As they decompose, these materials leach harmful chemicals into the ground, polluting the water and soil.
In this case, perfumes and fragrances cause similar harm when dumped down the drain or into a landfill. So whoever decided to pass this perfume on to the thrift store helped out the environment and allowed a shopper to snag a beautiful perfume with an amazing backstory.
Reddit users were impressed with how gorgeous the perfume bottle was and were happy to see that the original owner found an alternative to throwing it out.
"That bottle is beautiful!" wrote one user, while another added, "I do love that it was immediately donated!"
Join our free newsletter for easy tips to save more, waste less, and help yourself while helping the planet.