A rundown lawn can become an incredible, vibrant garden, as one Redditor recently demonstrated.
This homeowner posted in June on r/NoLawns, a subreddit where users share beautiful and low-maintenance alternatives to traditional turf lawns. Many choose to switch to low-water options like native plants and xeriscaping to save money and time.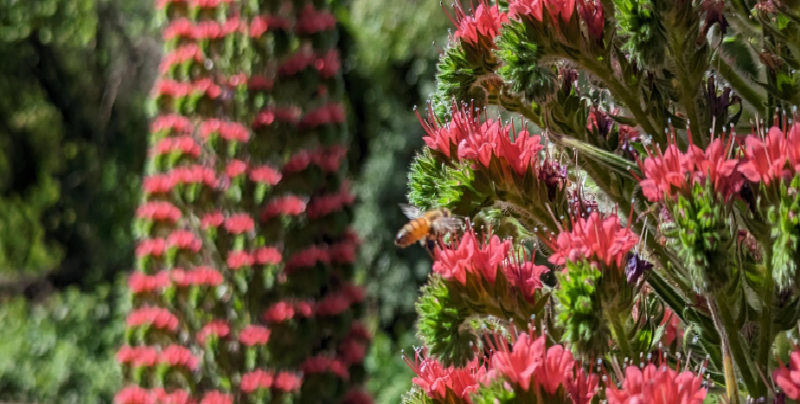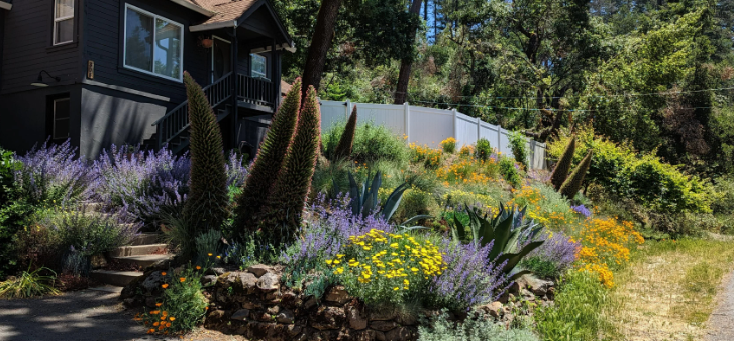 In this case, the Redditor said they started with next to nothing. "This front yard was a (very poorly maintained) lawn when we bought the house," they said in the post.
They shared photos of the yard now. The first showed a lush, thriving garden full of red, purple, yellow, and orange flowers that completely carpet the sloped ground. "Planting mostly northern California natives and Mediterranean," they explained.
The next two photos show close-ups of their most interesting bushes, which tower over the other plants in the garden. "People are showing off their Echiums … These E. wildpretii are around eight feet tall and growing," they said.
Echium wildpretii, commonly called tower of jewels or red bugloss, is a striking plant from the Canary Islands. According to the Encyclopedia of Life, the conical plant grows up to 10 feet tall, with clusters of red flowers sprouting from fronds all over its surface.
The original poster's photos showed at least half a dozen of these incredible plants. They also shared a list of more than 20 other species in the comments, and said there were even more plants in the garden.
"Your yard is stunning!" said a commenter. "Absolutely brilliant mix of colors and textures."
"Wow, this is so different from anything I can grow in my climate," said another user.
Thankfully, homeowners who want to create gorgeous flower gardens with plants local to their area have options. Companies like Yardzen can help create beautiful, water-saving landscaping using native plants that are good for the environment and your budget.
Join our free newsletter for easy tips to save more, waste less, and help yourself while helping the planet.