One Redditor is taking her desire to avoid mowing in an amazing direction.
Melissa Murtishaw (@ryleesblooms on TikTok and Instagram) posted a carousel of beautiful pictures on Reddit about her journey turning her lawn into a garden.
As a way to avoid having to mow the lawn ever again (understandable), Melissa began growing flowers, fruits, and vegetables at her home in Los Angeles County.
"I hated mowing so I replaced it with a garden and now it's a business," she captioned her Reddit post. "No till no dig urban flower food and veggie farms. Educating and transforming the way we think of food. Teaching the youth to grow their own. Learn how important pollinators are. 35% of our food grown in the world depends on [pollinators] so let's start providing them with safe spaces in urban places."
On her website, Melissa writes "70% of flowers sold in the United States are actually flown in from thousands of miles away coated in pesticides, herbicides, and fungicides."
By growing flowers at her house, she has been able to provide cut flowers for herself as well and create a business selling organic and pesticide-free flower bouquets at events, to florists, and even for weddings.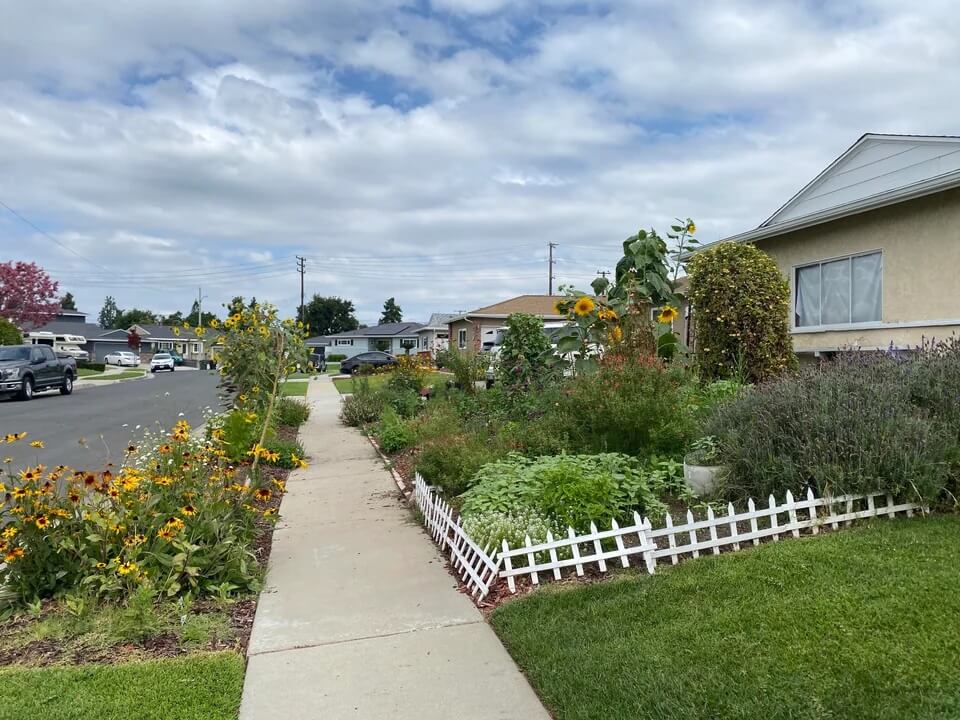 Not only that — she also posted on Instagram and Tiktok that she entered into The Orange County Fair and won best in show and seemingly several other ribbons for the bounty from her garden. Murtishaw said on Reddit that she has also enjoyed educating neighbors and the public about how to get rid of your lawn, grow your own food, support pollinators, and be more sustainable.
Adding gardens to urban areas like those in LA County can help support biodiversity and native pollinators. Murtishaw has posted about raising and releasing several monarch butterflies to her area. In addition to being a fun pastime, replacing lawns with gardens has a ton of environmental and even financial benefits.
For example, native plants need less water than most grasses, saving on water bills. These plants are also much more resistant to extreme weather events such as drought and can help reduce the effects of flooding with deep root systems. Supporting the ecosystem as well as providing yourself with food are just a couple motivators for why someone might create their own garden plot.
Redditors were excited about the post, which garnered over 300 comments.
"It's inspiring. I'd like to do this to my front garden …" one user wrote.
"I would love to walk down a street full of gardens like this. How beautiful!" another chimed in.
Join our free newsletter for easy tips to save more, waste less, and help yourself while helping the planet.