A Redditor's effort to restore native Oklahoma plants to their yard created a sight they said their neighbors love.
Grass lawns are falling out of favor for many homeowners worldwide. They're expensive and labor-intensive to maintain, they don't produce anything useful, and their excess pesticide and fertilizer can pollute nearby water. That's why this Redditor decided to do something different.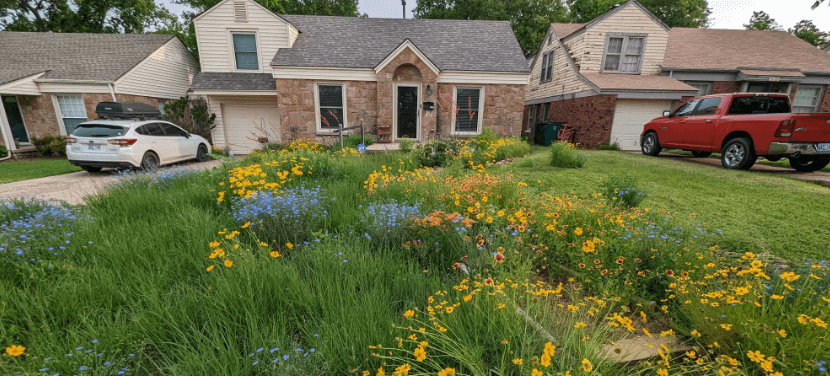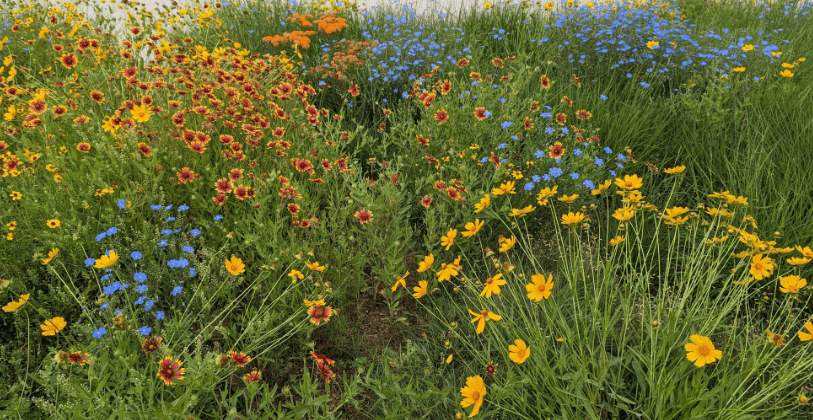 "[Four] years ago I killed the grass on over half my yard to start a native microprairie," they said. A "microprairie" is a yard or park in a region that used to be prairie where owners replant native species to support local wildlife and pollinators.
Creating microprairies is part of the larger rewilding movement, in which individuals and organizations remove grass and non-native landscaping. In its place, they plant native plants for the birds, insects, and sometimes even larger wildlife that need these species for food and shelter. Rewilding creates a small oasis where native species of all kinds can thrive, even in populated areas.
While some owners do their own research and grow their native gardens over the years, others work with experienced companies like Yardzen to create designs that are beautiful, easy to maintain, and healthy for the environment. With the right combination of plants, they can create landscaping that needs little to no extra water and will attract beautiful birds and butterflies every year.
According to this Redditor, they also started seeing larger visitors. "I live on a dead-end street, and some couples and families go out of their way to see it when out walking," they said. "Luckily my neighbors are cool with it."
Reddit commenters were more than just cool with the gorgeous field of tall native grasses and yellow and blue flowers. "Wow, that looks beautiful!" said one user. "Wish more yards looked like this!"
"This is incredible," said another commenter. "Hope some of the other neighbors will follow suit!"
Join our free newsletter for easy tips to save more, waste less, and help yourself while helping the planet.