One Redditor took to the platform to blast Harry's, a popular razor company, for some outlandish packaging they received along with a recent purchase.
"Harry's packaging is a little overkill," the post reads.
The picture, which appeared in the subreddit r/anticonsumption, shows a huge cardboard box with paper stuffing. Next to it is a much smaller cardboard box containing a razor and shaving cream, along with a small bottle of body wash.
"All for [just a] razor, shaving cream, and body wash," OP explained. "Guess I'm going back to safety razors."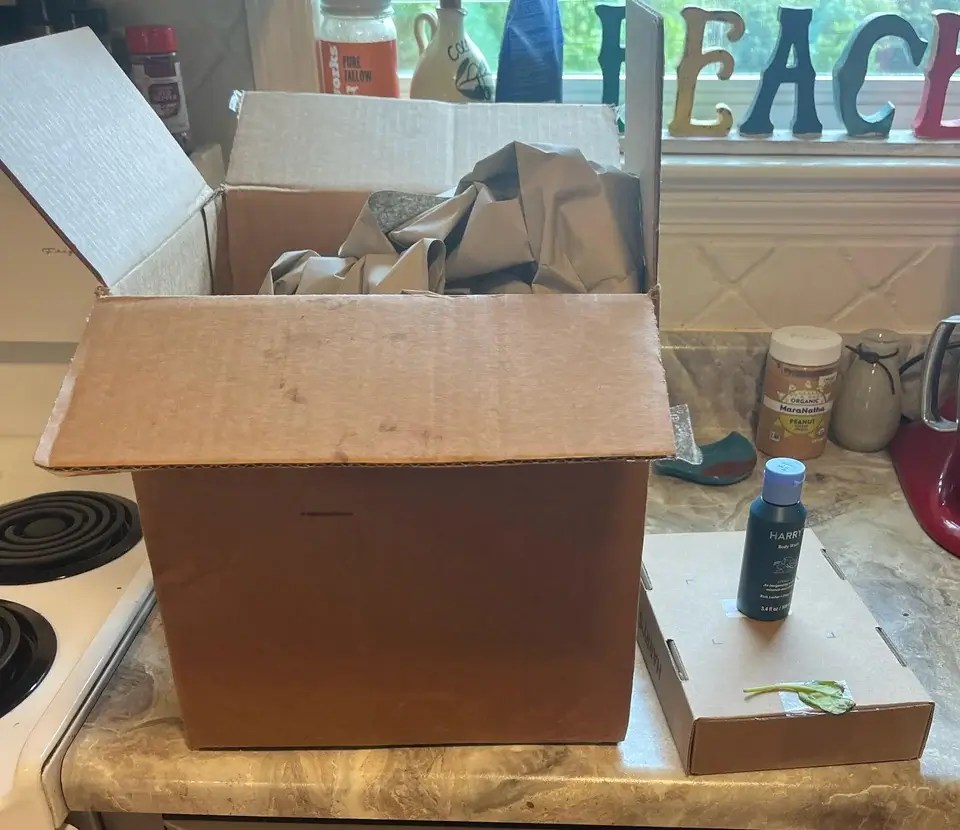 The OP took to the comment section of their post with a suggestion to help users save money and reduce waste by nixing plastic razors from their personal care routines entirely.
"I only bought it because it was a special for like 3 bucks total including shipping. I typically use a safety razor," said OP. "I get 100 blades for 7 bucks and they'll last a year."
Excessive packaging, even when it's made from cardboard, can put a strain on our recycling and waste systems. While cardboard and paper are both biodegradable and recyclable, that does not mean they are always recycled successfully.
According to the EPA, approximately 68% of all paper and cardboard recycling is effectively recycled each year, meaning 32% ends up in landfills or trash incinerators.
But the issue with disposable razors goes beyond excessive packaging. More than 158 million people used disposable razors in 2020 in the U.S. alone. Most razors aren't recyclable, and even those that "are" have problems.
"In order to send [razors] through your curbside or municipal recycling program, the [cost of the] logistics and processing of the razors is actually more than the value of the material for the processing facilities," Darby Hoover, senior resource specialist of food and agriculture at the Natural Resources Defense Council, told HuffPost. "They can't make a profit from it, so it's deemed nonrecyclable."
Join our free newsletter for easy tips to save more, waste less, and help yourself while helping the planet.