Halloween, for all its childlike whimsy, is a holiday with a very adult price tag. Last year, Americans spent a record-setting $10 billion on Halloween-related items, an increase of over $2 billion from 2020.
Most of that money — $3.6 billion — went toward costumes. That makes sense, considering the fact that dressing up is easily the most age-agnostic way of celebrating. No matter how old you are, the peer pressure to crush it with your costume can still be very, very real.
The good news? There are ways to make Halloween more cost-effective, most of which will get you a lot more compliments at your next costume party. These tips also reduce waste, which is a huge deal considering the fact that over 85% of all costumes end up in a landfill.
So, goodbye Halloween, hello "Borroween." Here are five ways to save while spending less this year.
What's better than a swap party? Instead of buying a new costume, borrow an old one from your friends and let them do the spending for you. Tell everyone to show up with one of their old getups, and then have everyone trade. You'll save money, save waste, and probably laugh a lot more than you would've at the store. 
02.
Thrift, thrift, thrift
Have you ever visited a thrift store and thought, "Where did they even find some of this stuff?" There's nothing like having an excuse to buy the most eclectic dress or the weirdest hat you can find. Plus, thrift stores are all about discovery, so they're great for inspiration when you've yet to think of an idea for your costume.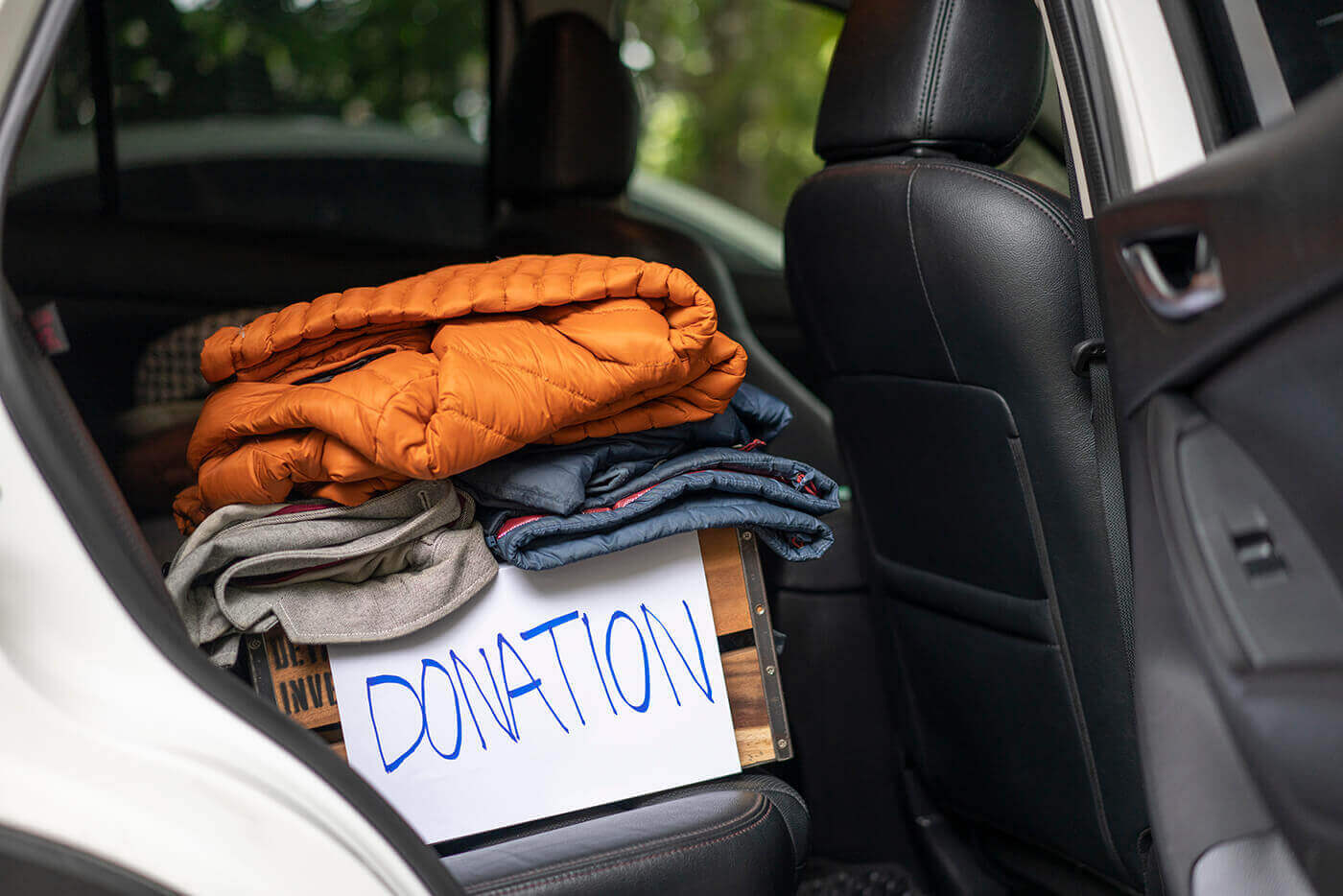 This is the flipside of thrifted Halloween threads. When you're finally done with your costume, don't throw it away and add to those millions of witch hats in the landfill. Instead, take it to your local Goodwill or similar donation center, so someone else can also get their next costume for cheap. You can also consider selling it on Depop. There are also services that will offer you discounts or straight up-cash for your old clothing and even your used makeup.
This is really the easiest way to avoid spending when October rolls around. The faster you make plans — about your costume, your party decorations, and everything else — the more time you have to find a way to get those items for free or for less, through borrowing or thrifting. You can start saving old clothes for inspo, or hold onto that falling-apart broomstick. 
05.
Use sustainable decorations 
Rather than relying on cheap, plastic Halloween decorations that will fall apart by the end of the season, invest in something quality that you'll use for years and years — or better yet, use something you already have. When old cups can be turned into bats and cotton balls can become spiders, the possibilities are endless. 
Follow The Cool Down on Instagram and TikTok.