The nonprofit Wands for Wildlife is inspiring people to help wildlife and the environment by repurposing old mascara wands. ​
It all started on Facebook in March 2017, when the small program asked for used mascara wands to use in wildlife rehabilitation. The first wands started arriving within days, and "Wanders" continue to send in more to this day.
Wands for Wildlife became a viral sensation. The organization has been featured in CNN, Good Housekeeping, and People Magazine. The program has garnered millions of views across social media channels and the hashtag #wandsforwildlife consistently trends.
Wands for Wildlife wants to educate the world on plastics' potential for use and reuse, and to support organizations that lead wildlife rehabilitation efforts. Even though the organization doesn't work directly with animals, their programs provide crucial equipment to assist those who do.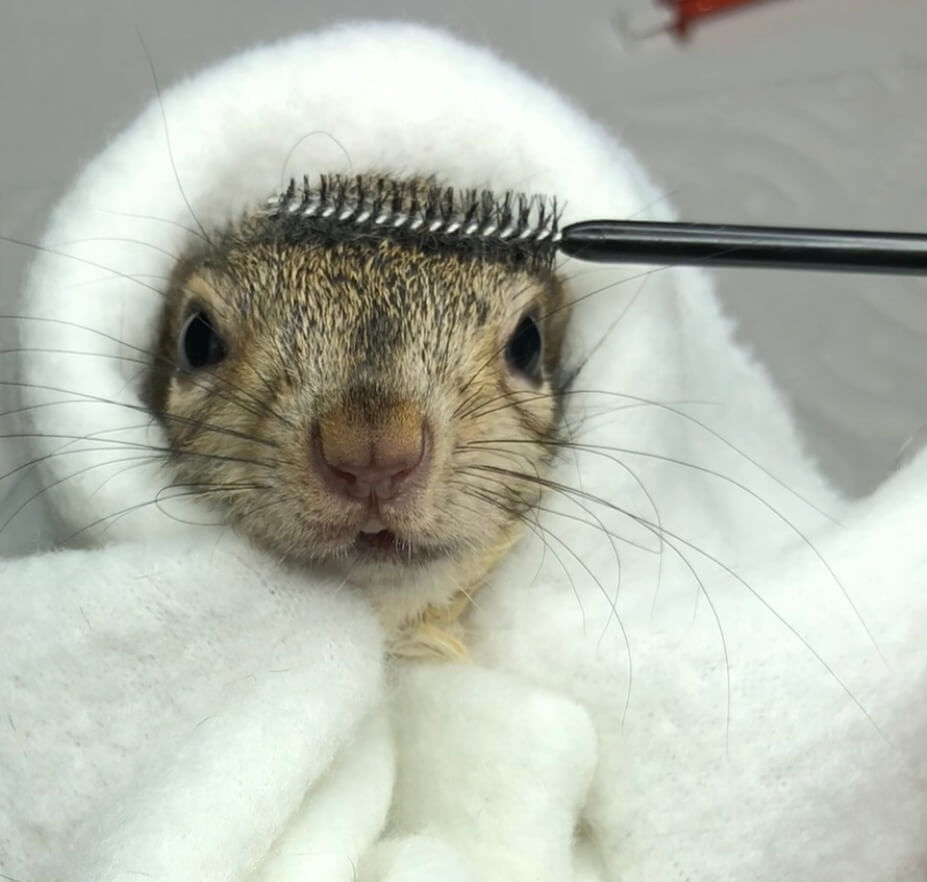 The group's efforts begin with "wandraisers," individuals or groups (also called "wanders") who collect and donate used mascara wands. These wands and other supplies are then provided to wildlife caregivers, who use the brushes to gently clean and treat the fur of wild animals. A "Wand Art" program also creatively reuses surplus donations in special art pieces.
Why mascara wands? Mascara wands' bristles are perfect for grooming, cleaning, and treating the fur and feathers of rescued animals. The wands are also a gentle way to check for injuries on wildlife because the bristles are so soft. As Wands for Wildlife's president Kimberly "Tashi" Brewster told Good Morning America, "[Mascara wands] reduce the risk of potential injury to tiny patients — especially squirmy babies."
Brewster says that over 300,000 old mascara wands have been donated since the organization began collecting. And you can be a "wander" and donate, too; Wands for Wildlife collects donations during scheduled wandraiser events. Sign up on the group's website to be notified about future events.
Or, if you're feeling creative, Wands for Wildlife encourages the creative reuse of excess wands through its Wand Art program. If you need some ideas to get started, visit this page to see what other have designed.
You can also check with your local wildlife rehabilitation facilities and zoos to see if they need any mascara wands.