There's a revolution coming to a lawn near you, and it's all about swapping boring turf grass for more biodiverse yards.
One Redditor is proudly sharing pictures of their yard's three-year transformation in the Permaculture subreddit.
"This is still in the [works]. Already having plans to mulch more and introduce more edible and native flowers, herbs, and others," they said.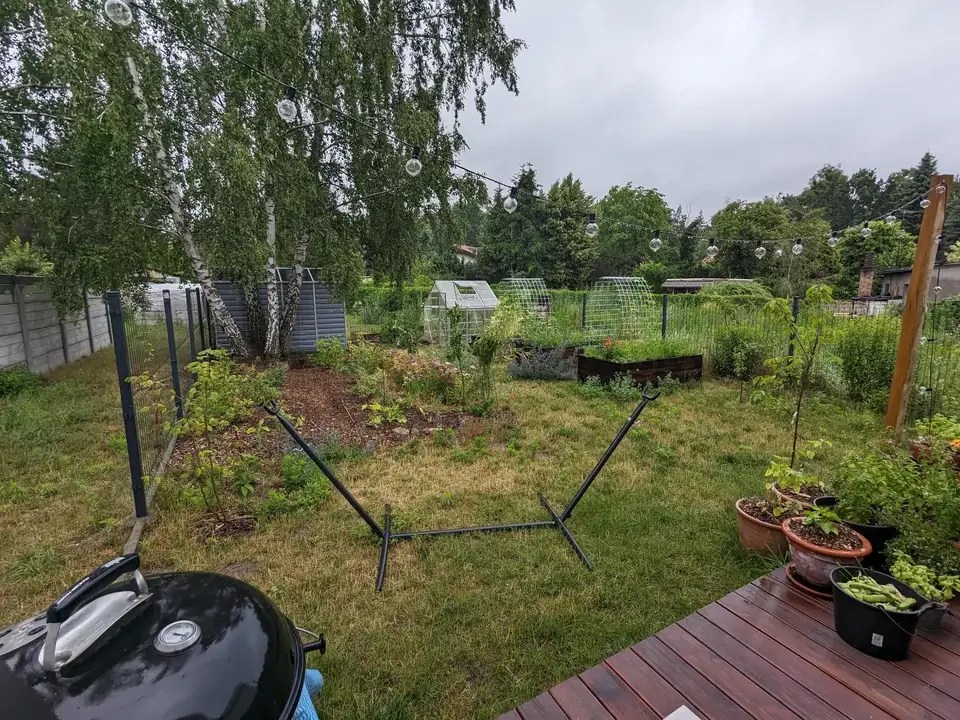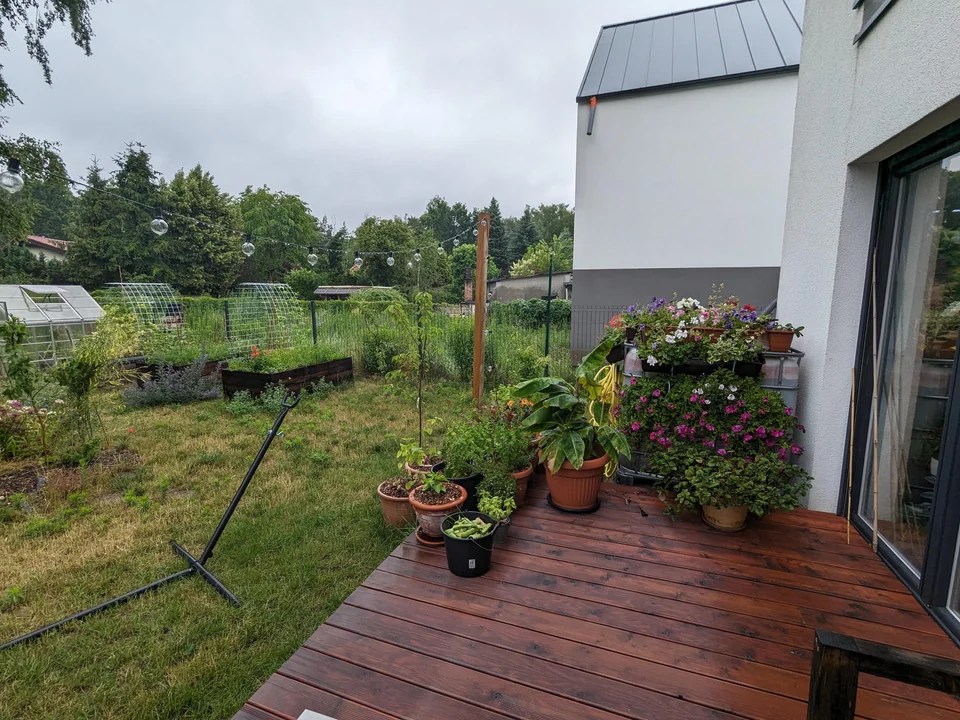 The before photos show a typical grass lawn, while the after photos display a yard full of diverse plant life growing in raised beds, miniature green houses, and containers. The growing space also utilizes arched trellises and wood chip mulch.
Biodiverse yards are gaining momentum — and for good reason. One advantage of forgoing a traditional yard is saving precious water (and money on your water bill), especially if you opt for native plants, which need less H2O to thrive. Plus, native plants help prevent erosion.
Transitioning from turf can also save you money on pesticides because biodiverse, native landscaping attracts beneficial insects and birds that will keep pests at bay. You'll also probably decrease herbicide use because weeds are less likely to become established in a biodiverse yard compared to a monoculture turf lawn.
Planting a biodiverse yard can also provide food and habitats for animals, including threatened species and precious pollinators.
Outdoor design and build company Yardzen is on a mission to rewild America's lawns. The company works with homeowners to provide landscape design services customized to their location and climate. Yardzen has already planted more than 100,000 pollinator-friendly plants, more than 50,000 trees, and more than 25,000 edible plants across the U.S. This has conserved more than 1.1 million gallons of water, according to the company's 2022 report.
The Reddit community was supportive of the lawn metamorphosis, with one person saying: "Love seeing these transformations! I sometimes forget to take photos before I start a project and always get bummed out! Great work! Keep it up! Looks beautiful. :)"
Another commenter added: "Beautiful! The garden is alive and good to see this.
"If you're looking to rewild your yard but are feeling overwhelmed, you can start by simply adding more plant species as well as trees, shrubs, herbs and vines. Need more assistance? Schedule a consultation with Yardzen here.
Join our free newsletter for easy tips to save more, waste less, and help yourself while helping the planet.