A Walmart employee has vented their frustration on Reddit about a makeup company and its excessive use of packaging.
A photo posted to the r/walmart subreddit reveals a delivery from Wet N Wild, with several cardboard boxes that are barely full at all.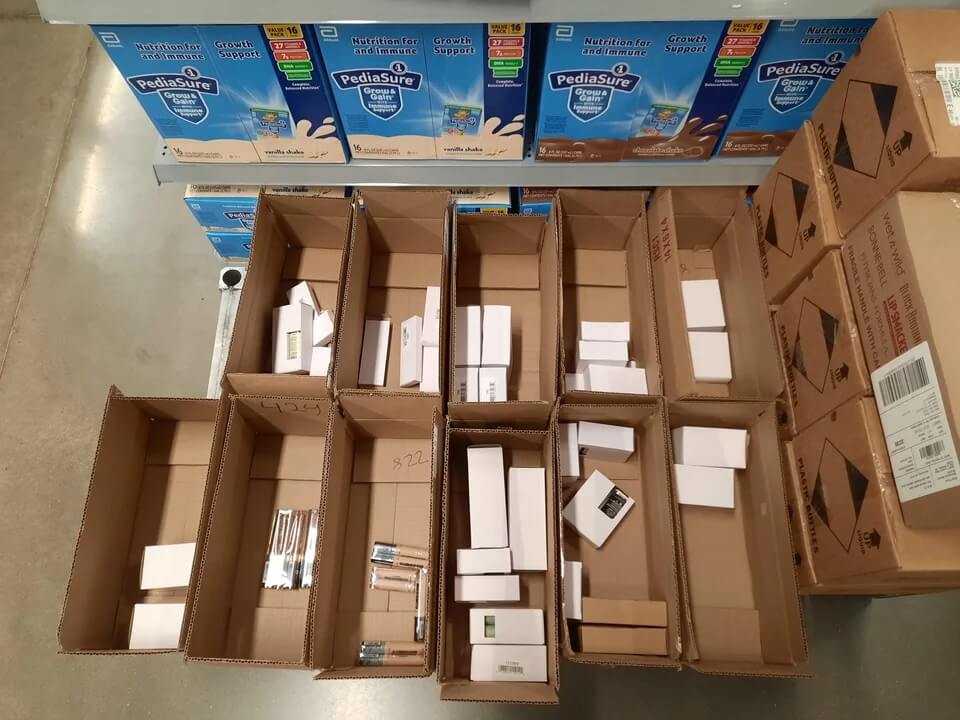 One box contains just a handful of tubes of concealer. Others hold two smaller boxes that carry makeup products inside.
At least one cardboard box shows the packing potential that could have saved space and packaging. Six small products are packed closely together, though there is still plenty of room to be filled.
"This company wastes so much," the Redditor wrote in the caption.
The bigger the packaging that a company uses, the more space it will take up in freight shipping, causing additional and unnecessary journeys.
Oversized packaging causes nearly five million additional online delivery journeys every year. The volume of air that gets shipped in those under-packed boxes is equivalent to more than 34,000 Olympic swimming pools, according to sustainable packaging company DS Smith.
All this extra shipping contributes to our growing global air pollution and waste problems.
Freight shipping already produces nearly 3% of the world's planet-warming carbon gases annually, according to International Maritime Organization data cited by Canary Media. An estimated 94,877 tons of excess carbon dioxide pollution can be attributed to oversized packaging alone.
Almost all packaging used in shipments in the United States is made of cardboard (about 90%, according to Trvst). That is mostly good news — it is a biodegradable material well-suited to the circular economy, with around 70% of corrugated boxes currently recovered for recycling.
But there are still those who simply trash their packaging rather than recycling it properly. In 2018, 17.2 million tons of paper and cardboard ended up in landfills. By underpacking large cardboard boxes, retailers like Wet N Wild are exacerbating that issue.
Some Redditors offered theories that may justify why Wet N Wild uses so much packaging.
"I think it could be due to them being hazardous materials and regulated items that need to be controlled," one wrote, "like they can only ship x amount of items per box."
But the original poster rebutted: "I have had other pick n pack boxes where all of the products that were spread out in these 11 were mixed together."
Another said, "ALL of our 2-3 aisles of makeup comes in one huge DSDC box. Not sorted whatsoever. While it's a waste, it makes your job a lot easier."
"This is true, but it wouldn't matter too much for me, considering I only have half an aisle for makeup," the original poster replied.
Join our free newsletter for cool news and actionable info that makes it easy to help yourself while helping the planet.