Preloved is the most popular trend this summer as "Love Island" announced its partnership with eBay. Contestants on this summer's season of "Love Island U.K." will have the option to be styled in head-to-toe thrifted pieces.
This championing of secondhand fashion came after the show faced backlash for its partnerships with fast-fashion brands like Missguided and ISawItFirst, mainly because of how much clothing pollution those brands produce.
Fast-fashion brands — which get the name because they use expedited production processes to keep up with trends — are dangerous to humans and the planet because they overproduce clothing by relying on unethical labor practices, harmful materials, and unsafe working conditions. Manufacturers for fast-fashion companies pollute the air, land, and water with dyes, fabrics, and fumes used to make cheap, low-quality clothing.
And reality TV has only popularized fast fashion. When previous episodes of "Love Island" aired, the show's fast-fashion clothing brand partners would sell out of items featured on the show within minutes. The U.K., where many contestants are from, creates nearly 455 million pounds of total textile waste annually.
The show's creators listened to viewers' criticisms of fast fashion and decided to do something about it. "Love Island" recruited secondhand clothing specialist Amy Bannerman and partnered with eBay to achieve a more eco-friendly production, ITV2 said in a press release.
Additionally, the change away from fast fashion to secondhand styles for "Love Island" reflects a recent change in consumer behavior, as shoppers are now buying more preloved items than ever before. In the two years since 2020, eBay UK estimates a 20 percent increase in shoppers buying secondhand pieces.
The show is also introducing a shared wardrobe situation in which contestants can #rewearthat piece rather than wasting clothes after a single wear. With the help of Bannerman and eBay, the show hopes to make a trend out of secondhand clothing; something good for the planet, your wallet, and your wardrobe.
Here are some of the styles you can expect to see:
This style is Bannerman's approach to blending the lines between gendered clothing. With structured and tailored silhouettes for women and light and flowy pieces for men, it's inspired by the styles of Hailey Bieber and Harry Styles, respectively. With Blurred Lines, Bannerman wanted to encourage contestants and viewers to reimagine how we wear clothes.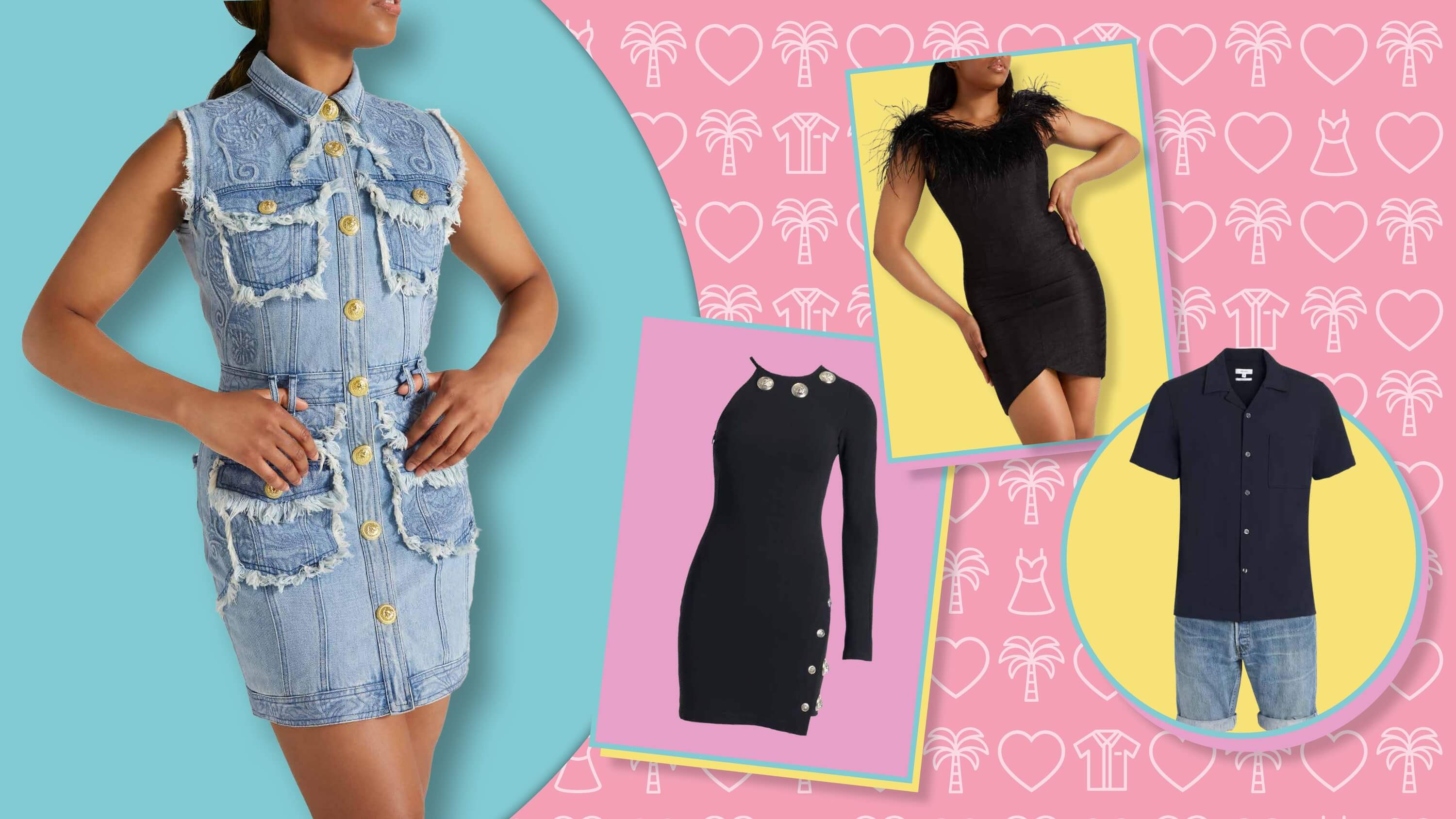 The epitome of the eBay x "Love Island" partnership, it references the clothes you keep in your closet forever, like your beloved LBD. Think capsule wardrobe pieces.
Statement pieces that make you happy, including an array of florals, bright colors, fun textures, and more.
Arguably the most anticipated style, Bannerman will dress contestants with actual Y2K-era pieces, featuring low-waisted skirts and oversized men's shirts.
Fans have been very supportive of this partnership across social media platforms, heralding it as the brink of change in fashion, with the potential to prompt other shows, influencers, and consumers to ditch fast fashion.
Fans have also expressed their excitement to see "new" clothes, referring to items that haven't oversaturated their IG feeds.
Others have questioned the move, expressing concerns about the "ick" factor of secondhand clothing. But they might not realize that contestants can now wear luxury brands like Versace, Gucci, and Givenchy at affordable prices — something previous designers could not do with fast-fashion partners.
The differences in the reactions show that not everyone has the same understanding of how pivotal secondhand clothing is to reduce the negative impacts that fashion has on our planet.
"Love Island" and Bannerman are leading by example, increasing searches for and purchases of preloved pieces on eBay exponentially since the announcement. This preloved styling is a fashion statement that shows viewers they don't have to buy new clothes to maintain trends; they don't even have to play along with the latest microtrends. But if they want, fans can join in on the preloved clothing savings via eBay UK's Love Island hub and Islander Edits.
Previously, viewers could watch the show and immediately buy online what islanders were wearing, sustainability consultant Natalie Binns told BBC. "You're not going to be able to do that anymore." Viewers may not have considered the impacts that fashion has on the environment, which is why the partnership is so important, explains Binns. Ultimately, it could spark change in viewers' shopping habits for the better.
Preloved clothes also have cost benefits for shoppers. Islanders have spent hundreds, even thousands, of dollars on new wardrobes before going on the show. The option to wear designer pieces could steer contestants away from dropping a bag on 'fits they might not even get the chance to wear on screen.
The goal of this partnership is to style contestants in unique pieces and encourage viewers to consider altering their shopping habits, whether that's adding one or two pieces of preloved clothing to their wardrobe or rehoming (selling) clothes they no longer wear.