Progress in protecting our planet is being made everywhere, from the beaches of Florida, to the tides of our waterways, and even in old American landfills.
Companies, governments, and people here on Earth are constantly working toward — and succeeding in — creating a cooler future for us all.
Here are three huge wins to celebrate:
01.
The Department of Energy is investing millions in tidal energy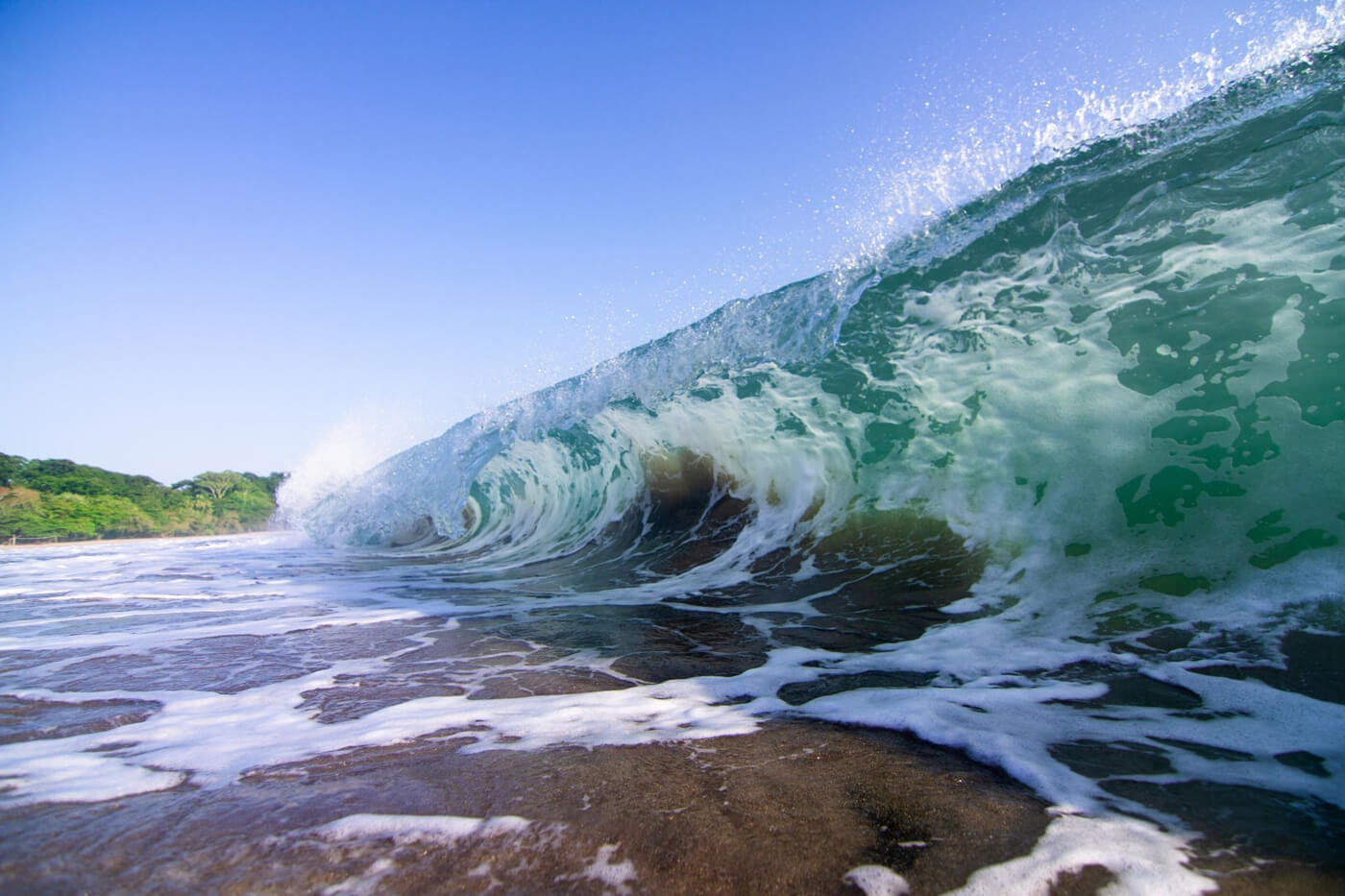 On Oct. 18, the Department of Energy announced its largest-ever investment in tidal energy technology, which uses tides and river currents to produce electricity. Now, $35 million in funding has been allocated to improve research and development of the relatively young and underdeveloped form of clean energy. Considering that the U.S. plans to run its economy with clean energy sources by 2050, harnessing the power of tides to produce electricity will be crucial in meeting that goal and reducing harmful carbon pollution. 
02.
Old landfills are being turned into solar farms
It just got much cheaper to turn old landfills into solar farms. Thanks to the passage of the Inflation Reduction Act (IRA), Congress's largest-ever climate package, there are now tax credits for developers as well as other incentives to turn abandoned landfills into sources of clean energy. And while the number of old landfills being repurposed to create clean energy has been steadily increasing, as reported by Vox, the IRA will make the practice much more common. There's no shortage of potential sites, either — according to a report from the Rocky Mountain Institute, there are at least 4,300 closed landfills that could be used as sites for solar farms. If these sites were all converted, it could power almost 8 million American homes with clean and cheap electricity.
03.
Florida beaches are seeing record numbers of turtle nests
Across Southwest Florida, the number of turtles nesting on several beaches reached record highs, as reported by the Marco Eagle. Bonita Beach, Naples, Marco Island, and others all saw large increases in the nesting activity along their coasts. This year, Bonita Beach had 282 nests, a more than sixfold increase from 2005 numbers. The good news doesn't end there, though. Some beaches had new species of turtles nesting on their shores for the first time, such as Marco Island's first green turtle nest. The surging number of turtle nests has been attributed to improved protective measures, such as keeping nests safe from predators, and to volunteer-led information campaigns.
Follow The Cool Down on Instagram and TikTok.