A thrift shopper found out they may have saved thousands of dollars after buying a vintage Italian leather sofa for only $69.
The lucky buyer posted pictures of the sofa on the popular Reddit community page r/ThriftStoreHauls, which has 2.6 million members.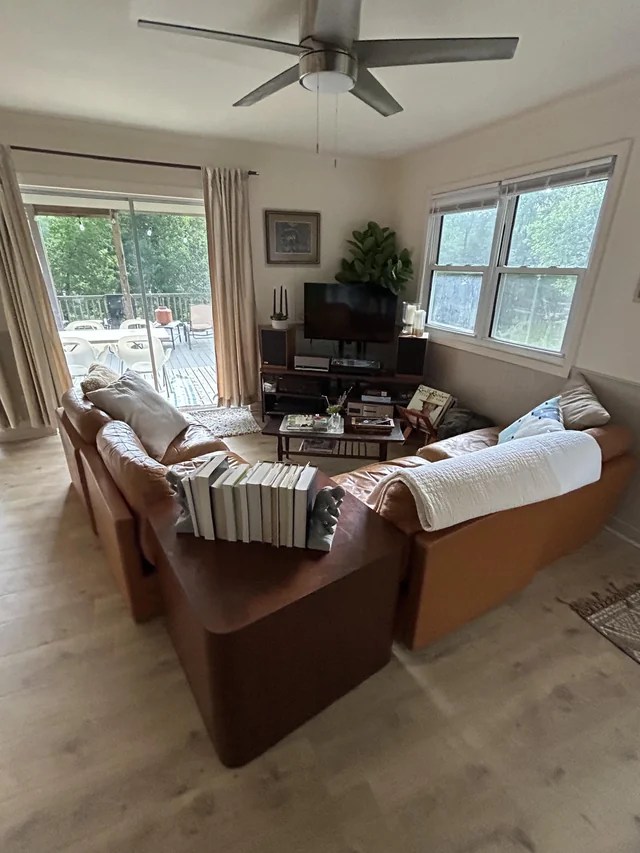 "Couldn't believe that I found this! Leather needed … cleaning and buffing but no tears and the chairs are comfortable and in good condition."
Leather takes a huge toll on the environment. For one, it comes from cows. The livestock industry produces up to 18% of all the harmful planet-warming gases caused by human activities.
The breeding of cows for meat, milk, and leather is the leading driver of Amazon rainforest deforestation, while farming animals accounts for 55 trillion gallons of water each year. It is also the main driver of species extinction because of land use.
Though leather is the secondary product of the meat and dairy industry, producing it for clothes and sofas also takes a major toll on the environment. The process of tanning leather involves the use of toxic chemicals that can end up in rivers and other waterways.
As with the textile industry, making leather also requires energy for the tanning process, transportation, and more.
By purchasing secondhand leather goods from thrift shops instead of buying new ones, we are saving energy while preventing more toxic chemicals from polluting our waters, and we may also be saving lots of money.
On the Reddit post, commenters had plenty to say about the luxury thrift shop find.
"They often price the big stuff to move fast. Nice!" said one commenter.
Perhaps the most eye-opening comment was the revelation of how much the thrift shop buyer may have actually saved: "Holy hello kitty friend! You got yourself a steal! This comparable one I found is going for $4,500!!! So happy for you and it looks fantastic in your living room!"
If $4,500 was indeed the original price, the thrifter lucked out and got quite a steal.
Join our free newsletter for easy tips to save more, waste less, and help yourself while helping the planet.