A woman in Orange County, California, was recently caught on camera keying a Tesla that was parked next to her car, sparking outrage online.
Posting to the r/orangecounty subreddit, the original poster wrote that the incident occurred "in the parking lot near Andrei's Conscious Cuisine & Cocktail" and that the person seen in the footage "keys my uncle's Tesla on 8/29/2023 at 12:29 P.M." The footage was captured by the Tesla's side camera.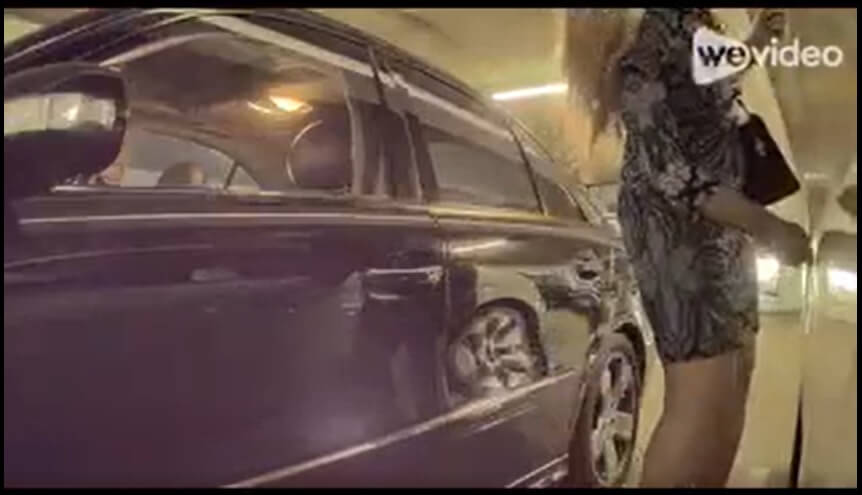 As the woman has not been publicly identified, it is impossible to determine her reason for keying the car.
Although a subsection of Americans hate electric vehicles because they are upset about the entire concept of environmentalism (see: the phenomenon of "rolling coal"), and it is possible that that was her motivation, it is just as possible that the car keyer was upset because she felt like the Tesla was parked too close to her car. Or she did it for some other equally bad reason.
Many of the Orange County Redditors came up with the helpful suggestion of reporting the incident to the police.
"Hi, I am a criminal defense lawyer and this is a crime (594 felony vandalism) and will trigger a loss of drivers license for a year. You should definitely file the police report. Even if she gets a slap on the wrist it will cost her time and money," wrote one commenter.
"Would cops do anything about it if you reported it?" wondered another.
"My uncle is already working on [reporting it to the police], my mom wanted me to post this on reddit to see if anyone can identify her," the original poster replied to one of these comments.
"What a garbage human being. I hope you identify her," another angry Redditor commented.
Earlier this year, Tesla dash cam footage captured a man walking up to a Tesla in Washington state, pouring gasoline on the hood, and setting the car on fire. His motive is also still not known.
In this case, however, the woman who keyed the Tesla in the parking garage was apparently caught in only a few days.
"UPDATE: [The perpetrator] has been identified and the authorities are currently dealing with the case," the original poster later wrote, promising to provide further updates.
Join our free newsletter for easy tips to save more, waste less, and help yourself while helping the planet.