Any gardener knows that pesky insects can make a quick meal of your harvest. One Reddit user is showing how their garden has been overrun by some frankly scary-looking caterpillars.
The user shared several photos of the green and brown Saddleback caterpillars climbing on plants in their garden in the r/gardening forum. These small creatures are studded with sharp barbs and horns.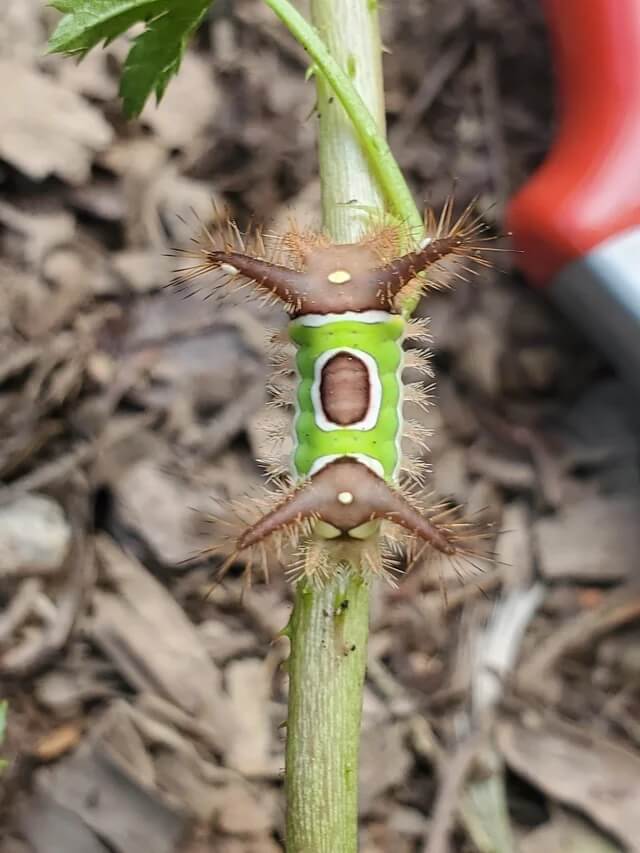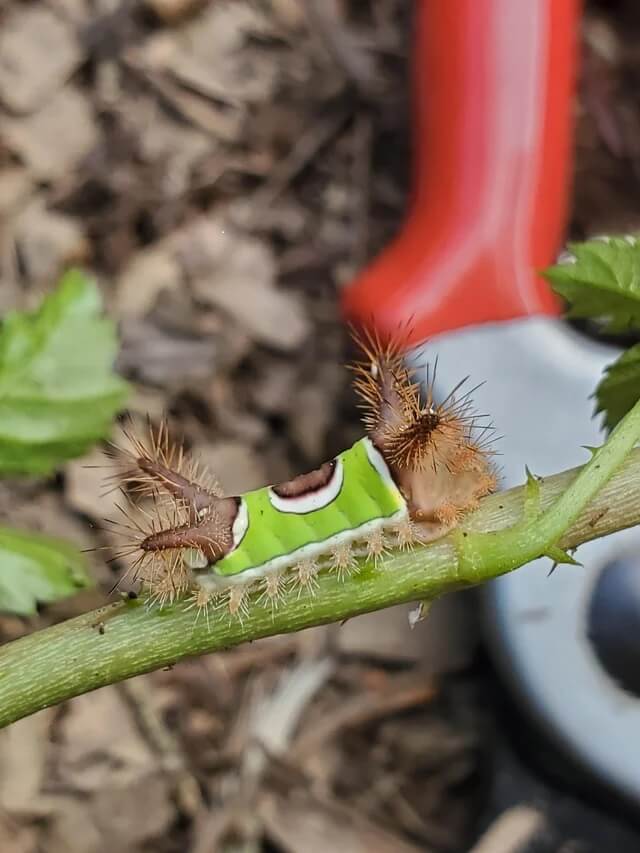 Caterpillars can be a downright nuisance. This caterpillar species eats ornamental plants as well as trees and is most active in the warm summer months. Some species of moths and caterpillars can eat through your harvest, but it doesn't appear that this species poses a specific threat to the garden — just your skin if you come too close to it.
Saddleback caterpillars have been a pervasive issue across the country, especially after they started popping up on the East Coast. The caterpillars feed on many species, including maple trees, palm trees, pecan trees, oaks, and elms.
The species are easily identified for the saddle-like markings on their backs. The caterpillars can grow to about an inch in size, and their thin hairs can deliver jellyfish-like stings. The irritation of these stings can last for up to two days and also cause nausea, but more severe reactions are possible.
Luckily, the number of caterpillars that show up rarely warrants any sort of chemical intervention in controlling the species. The best thing that gardeners can do is avoid touching these caterpillars. And if you have to touch them, always use a leather glove or stick to push them out of the way.
One Reddit user noted that the caterpillar has venomous hairs that can cause irritation.
Other users were terrified by the appearance of the creature. "I thought it was an electrified squirrel taped to a branch in some sick sadistic kid's prank. But nope — death on a stick." another user commented.
Join our free newsletter for easy tips to save more, waste less, and help yourself while helping the planet.