One Utah family got tired of their ordinary lawn and said they decided to start replacing it with flowers a bit at a time.
Decisions like that one have become more common as more and more American homeowners are embracing the anti-lawn movement. The r/NoLawns subreddit is full of transformations from grass — which is expensive and time-consuming to maintain, given its water requirements and the need to mow — to low-cost, low-maintenance alternatives like native plants, which also help feed the local wildlife.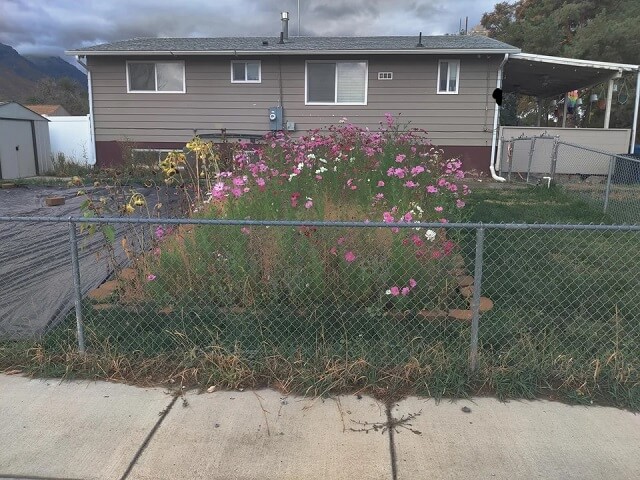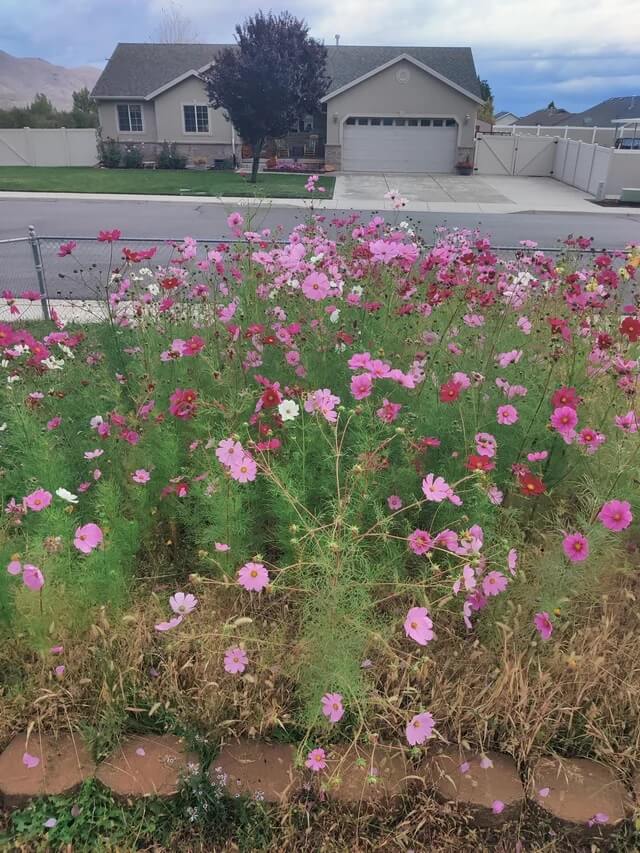 That's what this Redditor said they were hoping to achieve with their project. "We've been working on slowly de-lawning our front yard," they explained in their post. "This mini-meadow is our first major effort, and I'm super happy with how well it's been looking after less than a year."
They shared several photos of their project, a brick-edged flowerbed that seems to take up about a third of what was once a front lawn. Sunflowers line one edge of the bed, their ripe seedheads drooping, while wildflowers grow thickly throughout the rest. Grass remains around the outside of the bed, but another section of lawn next to it has been covered with a tarp to kill the grass for a future expansion.
While the homeowner made an effort to pick native species, they weren't entirely sure how successful they'd been. "We planted (what I'm hoping is) native wildflower seeds from a mix prepared by a local seed and nursery company," they said.
Still, the project was a success overall, and the Redditor was already looking ahead. "We'll need to do a little better job weeding next year, but we're expanding the meadow and super excited," they said.
In a comment, they added, "I feel like we definitely could have done a better job of hand pulling some of the weeds, but I was also worried about pulling up wildflowers that I just wasn't familiar with and hadn't bloomed yet." Thankfully, according to them, "The blooms outshined the weeds."
"This is so cute," said one commenter. "I love it."
"Beautiful colors," another user agreed.
Join our free newsletter for easy tips to save more, waste less, and help yourself while helping the planet.