You're always looking for a diamond in the rough when thrifting, but sometimes you score more than you ever hoped. One thrifter snagged such a find in their local thrift store, where they uncovered a Movado watch for super cheap.
The Redditor commented that their "lucky star shined last week" when they scored such a watch. They found an "absolutely unworn" Movado watch for a steal. The watch, which is the Museum Watch, retails for around $700, and this Redditor only paid $15.
They included photos of the watch, its case, and close-ups showing off how great the condition of the watch truly is. The Redditor said, "There's not a single scratch on the case."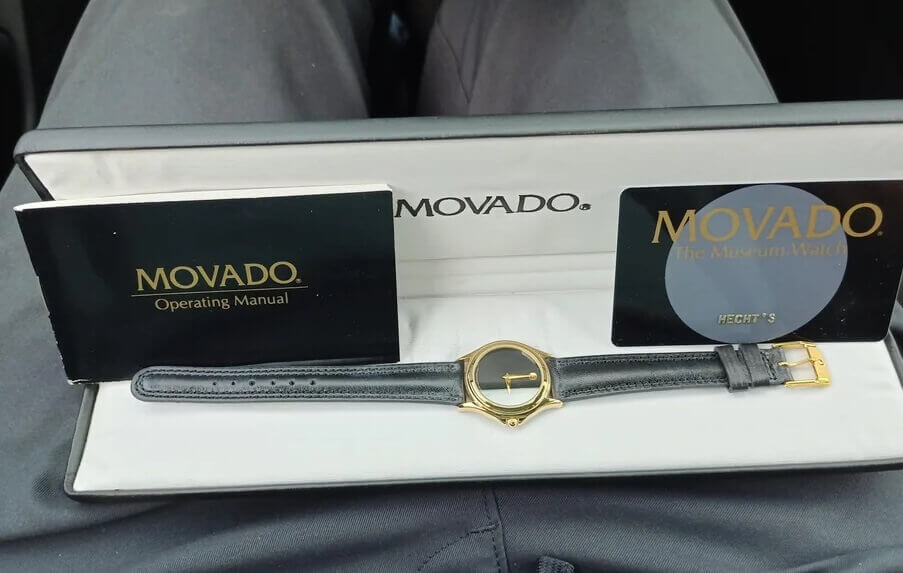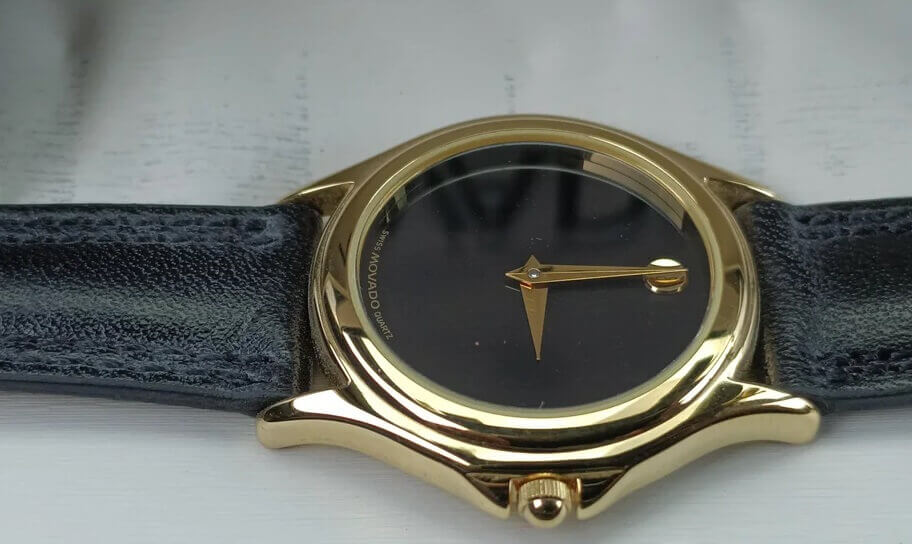 It seems too good to be true, as the original poster's caption elaborated that "there are more fake Movado than real ones" and that they have had experiences being sold fakes.
"I've been burned before," they said. The Redditor opened up the back of the watch, and they found it was a real Movado indeed.
Being able to check the quality and authenticity of a product can help boost your thrifting game, like this bargain hunter who scored a necklace of real pearls for only $5.
While not every thrift store trip will produce such a great find in terms of price, there's always hope that a gem could be hidden in the racks. One of the thrills of thrifting is the feeling that you dug through piles of stuff to find something amazing.
Even if you don't score a luxury watch for 2% of its original retail price, you can still find something you love at the thrift store, whether it's a vintage shirt or your new favorite pair of shoes. On top of that, you're also helping reduce waste created by consumerism.
Certain industries, like fashion, have majorly contributed to stripping our Earth of its natural resources and have convinced consumers that they always need to have the next greatest thing. Buying secondhand, however, fights against this cycle by preventing previously unwanted goods from ending up in the trash.
The comments on this Reddit post shared congratulations for this "nice find."
Another added how they "had a stainless Movado with a mother of pearl face and a sapphire bezel. Lost it when I lost my storage unit."
Maybe the original poster's luck will rub off on them, and they can get another watch for a great deal.
Join our free newsletter for easy tips to save more, waste less, and help yourself while helping the planet.