Thrift shopping is one of the best ways to score vintage clothes for discounted prices if you look hard enough. One Redditor hit the fashion jackpot when they discovered a vintage designer dress at a thrift shop.
In a popular Reddit post, the user shared photos of the Jean Paul Gaultier dress they bought at a secondhand store. They paid just $9 for the vintage leather dress.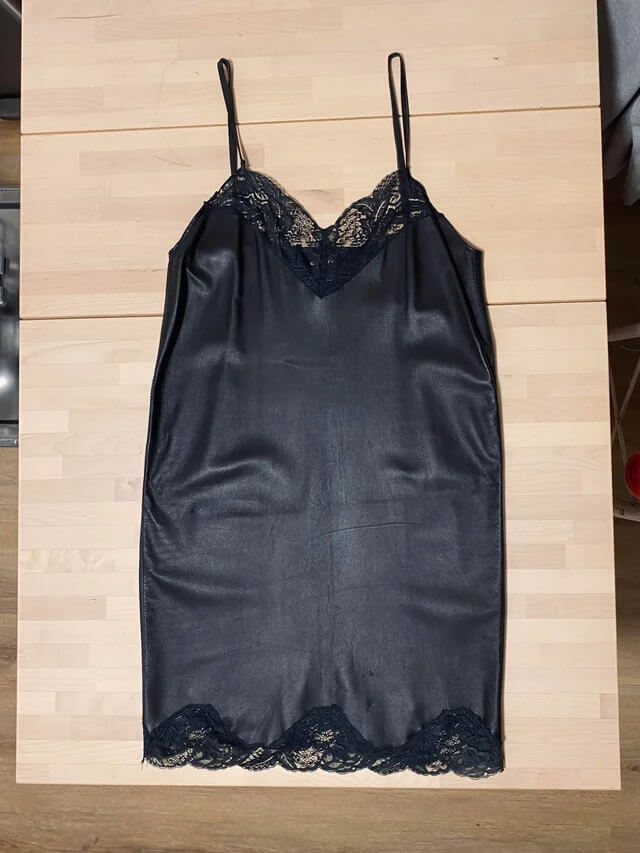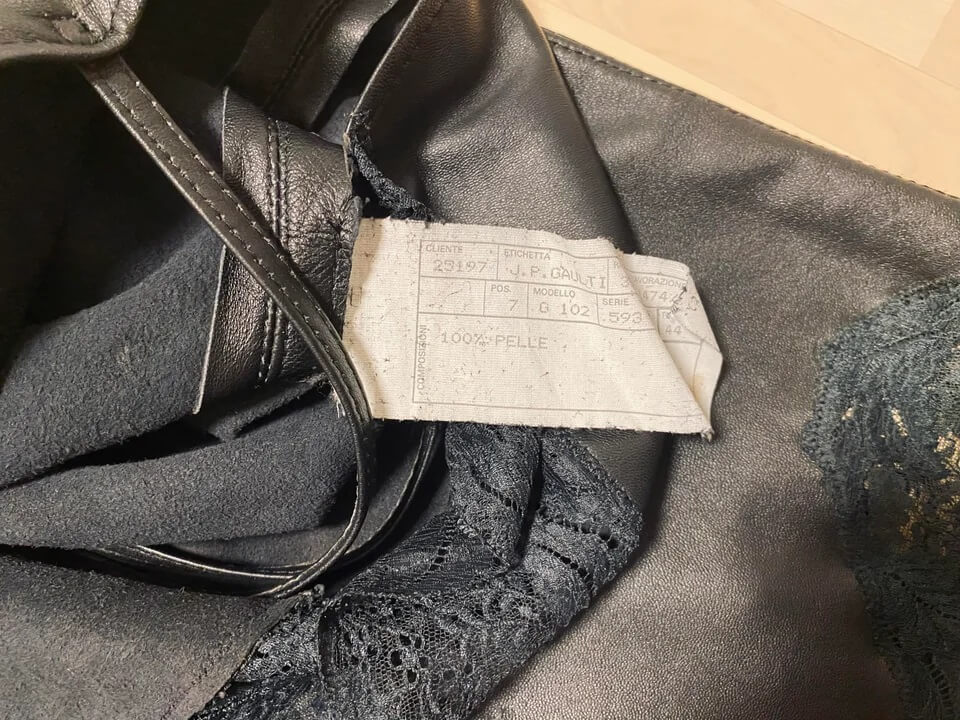 It's a lace-trim black slip with the original Jean Paul Gaultier sewn-in tags and serial number.
Jean Paul Gaultier is a luxury clothing and fragrance brand created by the French fashion designer Jean Paul Gaultier. He established his brand and created his first women's clothing collection in 1976.
Gaultier opened his first boutique in Paris in 1986 but rose to fame in the fashion industry after his first couture collection in 1997. Throughout his career, Gaultier was known for creating androgynous fashions that complement both men and women and blending street style with high fashion.
While Gaultier retired in 2020, he regularly welcomes guest designers to continue the brand's legacy by designing iconic styles and putting on fashion shows.
Thrifting designer clothes can help you save hundreds of dollars and find unique pieces no longer sold at retailers.
Vintage Jean Paul Gaultier dresses can cost hundreds, if not thousands of dollars from online luxury resellers. Paying just $9 for this piece shows how much money you can save thrifting high-fashion items.
Shopping secondhand can benefit both your closet and the environment. With perpetually shifting fashion trends, the average clothing item is worn only seven times before being discarded.
This tendency contributes to millions of tons of textile waste annually in the United States. In 2018 alone, the Environmental Protection Agency estimated the country produced 17 million tons of textile waste.
By buying secondhand clothes, we can extend the life cycle of clothing items and keep them out of landfills.
Fellow Redditors were impressed by this incredible deal in the comment section.
"Oh wow, I thought it was satin at first," one user wrote. "Gorgeous!"
Another Redditor said: "That is incredible, congratulations!"
Join our free newsletter for easy tips to save more, waste less, and help yourself while helping the planet.