Audiences have been captivated by Disney's "Beauty and the Beast" and the film's talking furniture since it premiered in the '90s. While you can find similar-looking furnishings in European palaces, one lucky Redditor scored a vintage chest reminiscent of the film at a thrift store for just $80.
In a popular Reddit post, the user shared photos of the breathtaking French Louis XIV–style chest made in the 1920s. The piece is so similar to furniture in the movie, it looks like it could start talking.
The chest has three drawers, a black marble top surface, and gold handles and accents. A vintage furniture collector estimated the piece is worth $1,000, much more than the $80 thrift store price tag.
"I knew exactly what I was looking at when I walked in the store. Bought it on the spot," the Redditor wrote. "I've seen these in palaces that I have visited."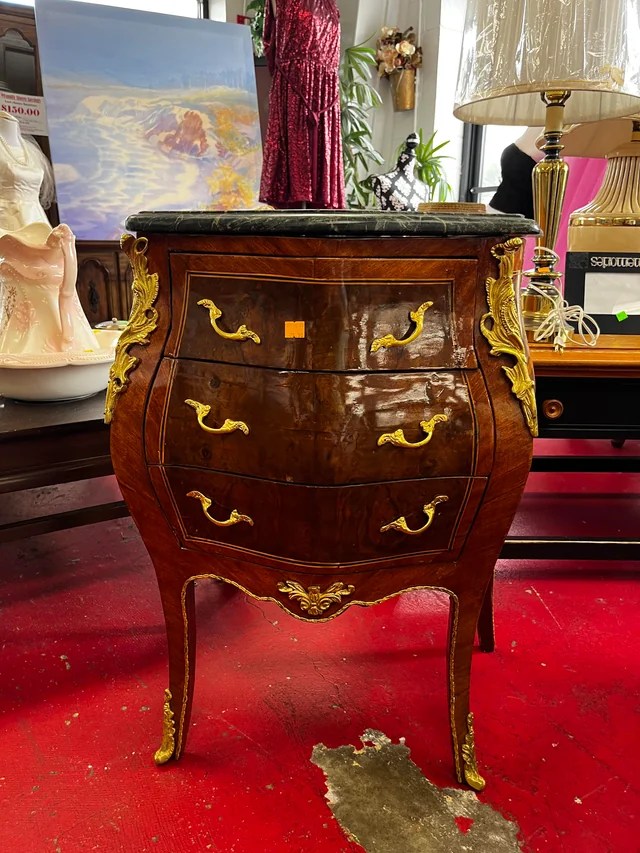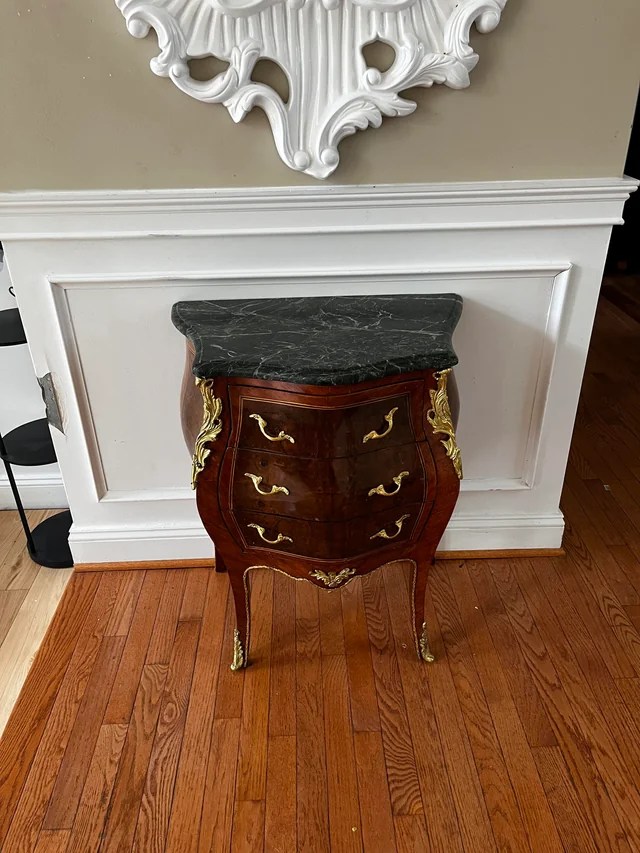 The Louis XIV period was a time when craftsmanship and opulence flourished under the rule of King Louis XIV. Furnishings from this era are characterized by their grandeur, intricate ornamentation, and indulgent use of luxury materials.
Louis XIV ruled from 1638 to 1715, and his patronage and personal taste shaped the artistic and aesthetic landscape of the time. Louis XIV–style furniture became a symbol of status, wealth, and power, and its influence extended beyond France, inspiring European designers for decades to come.
The chest, though a remake from the 1920s, is reminiscent of pieces popular during Louis XIV's reign.
Thrift stores, antique shops, and flea markets are treasure troves for one-of-a-kind secondhand pieces. Thrifting furniture allows individuals to curate spaces that reflect their style rather than relying on generic furnishing common from mainstream retailers.
Secondhand furniture is also a budget-friendly alternative for consumers seeking to furnish their homes without breaking the bank. This Redditor could have paid upward of $1,000 for a similar piece.
Not only does thrifting benefit consumers, but it also helps protect the environment, too. Opting for secondhand furniture reduces waste, conserves resources, and minimizes harmful pollution from producing and transporting new furniture.
In the comments section, Redditors were enamored with this magical thrift shop find, comparing the piece to furniture from "Beauty and the Beast."
"It looks angry," one Redditor wrote. "It's really cool."
Another user said, "I came here to make a 'Beauty and the Beast' reference too! You can totally see this being a character."
While a third person added, "It totally has that aesthetic like the furniture in the movie."
Join our free newsletter for easy tips to save more, waste less, and help yourself while helping the planet.