One Redditor was recently baffled and understandably annoyed at the ridiculous amount of packaging that a single earring back was shipped in.
"The packaging that my single earring backing came in … two boxes. Three bags," the post explained, accompanied by a picture of one large cardboard box, one smaller cardboard box, a small plastic bag, and two jewelry bags, all next to the single earring back.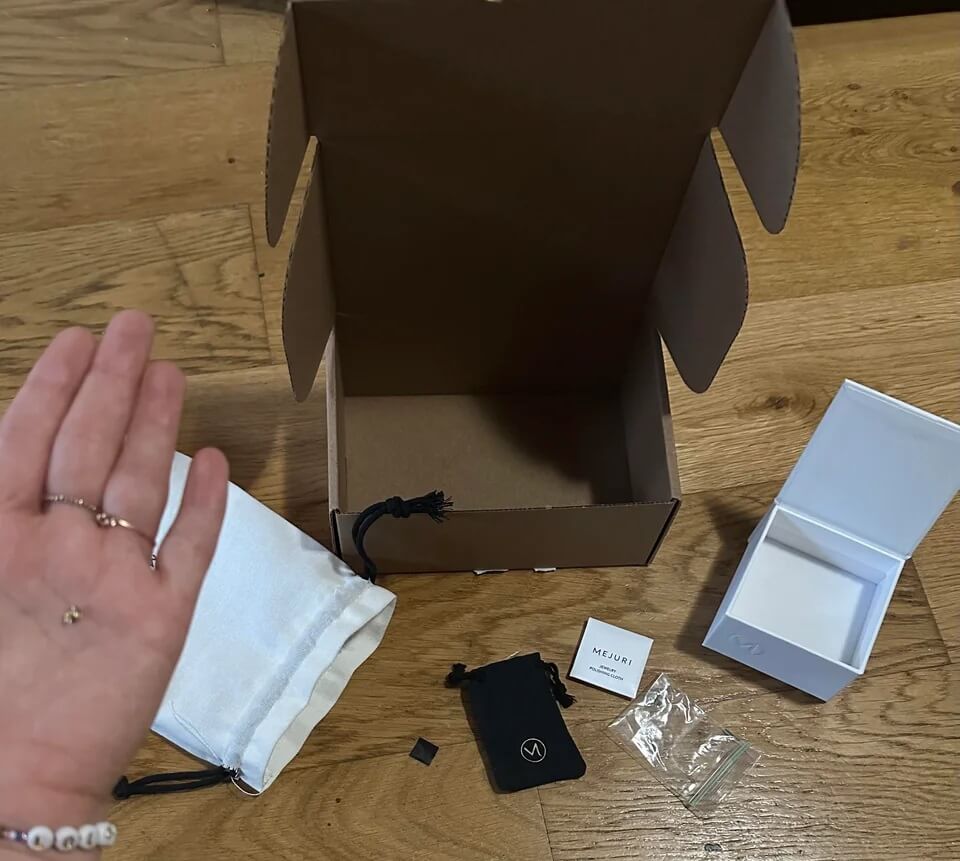 "A box for a bag with a box that has a bag containing a ziplock holding the item," one user summed up. "Efficiency."
The post originally appeared in the r/Anticonsumption subreddit as a way to vent about the excessive packaging that the OP is now responsible for disposing of. But one keen Redditor questioned whether the packaging or the fact that the poster ordered a single earring backing was really the problem here.
"I get that the free replacement parts are part of what you paid for when getting these, but I still feel like if you're actually gonna order a single earring backing, you're part of the problem," one user pointed out. "Like, there's no amount of packaging that isn't too much for one earring backing, even a regular plastic envelope would feel gratuitous because it's just such a pointless and stupid item to waste any resources on lol."
"Thank God you didn't order two," another joked.
The package came from Mejuri, a luxury jewelry brand that boasts an extensive sustainability report and commitment to more sustainable practices on its website.
Mejuri isn't the first company to come under fire for excessive packaging despite claiming sustainable practices. Amazon, Walmart, and Green Chef are just a few corporations that have buyers outraged over wasteful packaging.
The Redditor pointed out that Mejuri offers a warranty on its products, which means the company sent the replacement backing for free, most likely after the OP filed a claim.
Despite this, others mentioned how easily a replacement could have been obtained through a local jewelry store, with no shipping necessary.
The shipping of goods, like just about any transportation, produces heat-trapping air pollution. Small items like an earring back, which require even larger packaging, also take up valuable space in cargo carriers, meaning more trips need to be taken to deliver goods.
One user summed up the situation almost perfectly, saying, "We have a responsibility to call out companies with wasteful practices, but we also have a responsibility to reduce our business at those companies as well."
Join our free newsletter for cool news and actionable info that makes it easy to help yourself while helping the planet.