Progress in protecting our planet is being made everywhere, from the Golden State to Greece, and even in school districts across our country.
Companies, governments, and people here on Earth are constantly working toward — and succeeding in — creating a cooler future for us all.
Here are three huge wins to celebrate:
01.
The EPA doubles its clean school bus funding for 2023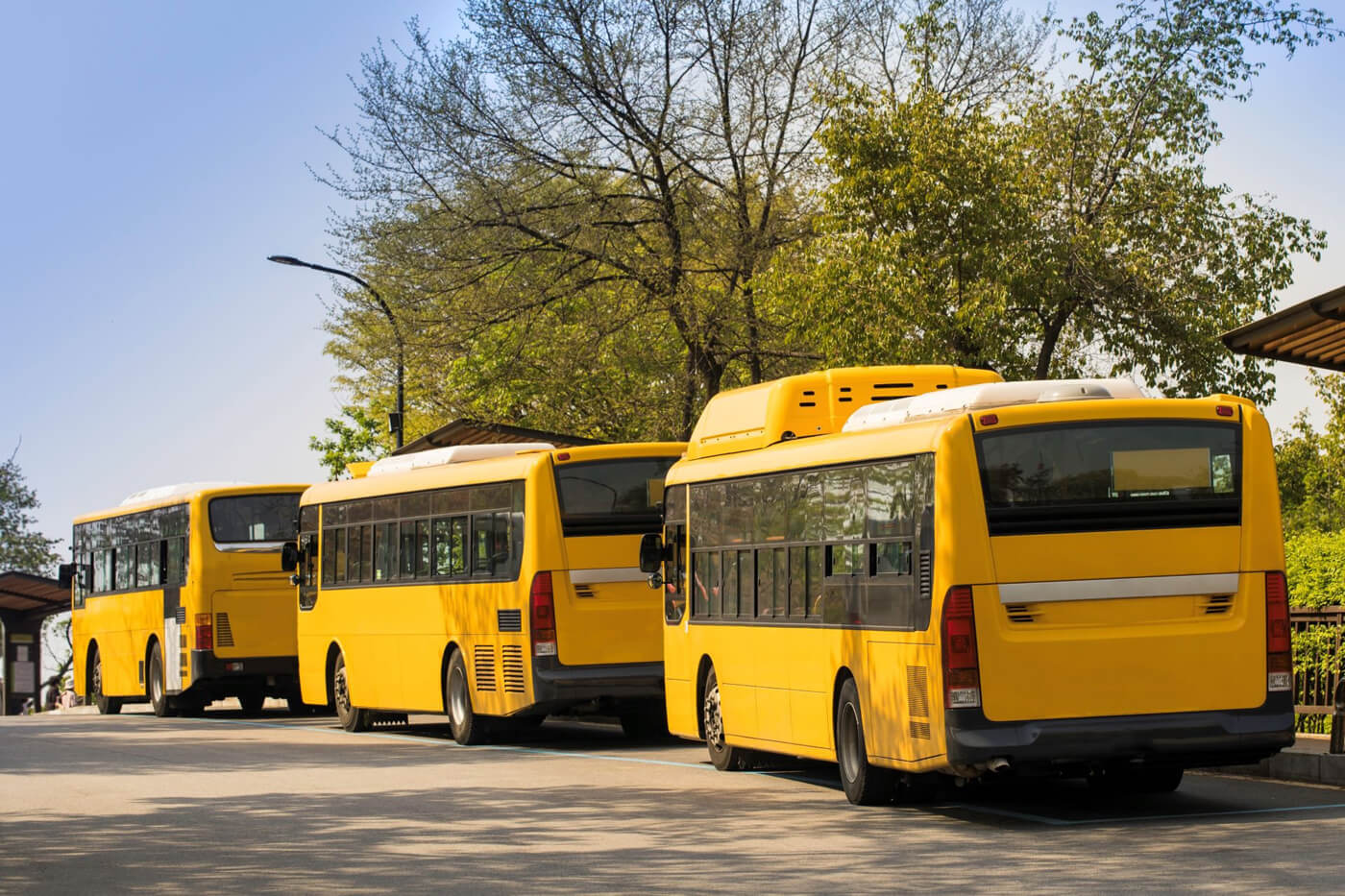 Schools across America prefer bussing their students with vehicles that don't produce harmful air pollution. That's why more than 2,000 schools asked the EPA to help fund the purchases of low- and zero-emission electric school buses this past year. And the organization listened — in 2023, over $1 billion will be allocated to schools across the U.S., with schools in every single state applying for rebates as part of the EPA Clean School Bus Program. This represents a twofold increase from last year's spending.
02.
California is getting rid of plastic produce bags
Grocery stores and supermarkets have long used thin plastic bags to wrap our produce. But thanks to a new California law, SB 1046, these stores will have to phase out plastic produce bags before the start of 2025. California will become the first state in the nation to require shops to use more sustainable options — like paper or compostable packaging — to bag our fruits and veggies. This move will help keep plastic out of our oceans and landfills, as well as reduce litter in the Golden State.
03.
Greece ran solely on clean energy for the first time ever
The nation of Greece hit an amazing energy milestone in early October. For the first time in the nation's history, it was powered entirely by clean energy sources. With the help of some of the largest solar farms in Europe, Greece produced enough clean electricity to run the country for a total of five hours without dirty fuels. And Greece isn't slowing down either — it's planning to spend 30 billion euros to improve its grid and supply more than 70 percent of its energy with clean sources by the end of the decade.
Follow The Cool Down on Instagram and TikTok.