Not everyone was happy when Apple stopped selling accessories with its iPhone 12, with some customers calling the tech giant's packaging reduction claims into question.
One Redditor has shared how much packaging was required to ship all the extra equipment they needed to use their new iPhone.
In a photo posted to the r/mildlyinfuriating subreddit, we can see multiple cardboard boxes and casings, pieces of plastic, and paper booklets. These contained a new pair of AirPods, a lightning adapter, and a USB-C power adapter, which are now sold separately from the iPhone.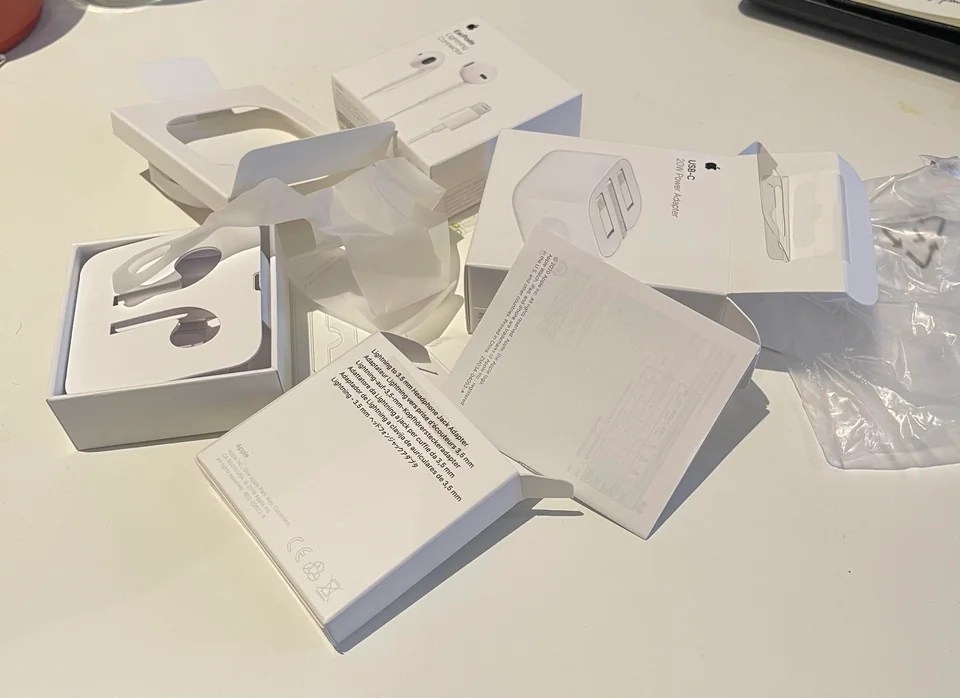 "All of this would have come in the phone's box five years ago but Apple decided to stop including them to cut down on packaging and waste," said the Redditor.
Apple stopped packaging their accessories and phones together in 2020, claiming that by making each box smaller, it could fit 70% more packages on each shipping pallet.
The company estimated that this would reduce the amount of planet-overheating carbon pollution it created by 2.2 million tons, which would help it toward its 2030 climate goals.
Apple representatives argued this was possible because enough of its customers already owned the accessories it was removing, and selling more accessories and phones together would unnecessarily duplicate devices.
As Apple's Lisa Jackson told TechCrunch, there were 700 million Lightning headphones and two billion Apple power adaptors in circulation in 2020.
But, as this Redditor has shown, that doesn't cover all Apple customers, and some will actually produce way more packaging when they order additional tech items with their new phone.
It also ignores Apple's role in building the world's growing pile of e-waste, partly driven by planned obsolescence, which is when products are intentionally designed to become useless over time to encourage people to buy new ones more often and drive up sales.
Apple removed its 3.5mm headphone jack in 2016, which rendered headphones previously compatible with multiple devices useless and forced customers to buy new AirPods.
It has also remained the only brand to use its own Lightning port for charging, rather than the USB-C charger widely adopted by other companies.
For customers who do not solely own Apple devices, this means owning multiple charging cables and, in some cases, extra adaptors to make devices work together.
An estimated 59,500 tons of phone chargers are thrown away as e-waste around the world each year, according to Earth.org.
To cut this waste, the EU has passed regulations that will force companies like Apple to adopt a universal USB-C charger for phones by 2024.
Reddit users put Apple's packaging methods on blast in the comment section.
"The saddest thing about this is that once Apple does it, other manufacturers follow," wrote one Redditor.
"If Apple were truly interested in protecting the environment, they would do everything in their power to encourage the repair and re-use of their devices," another commented.
Join our free newsletter for cool news and actionable info that makes it easy to help yourself while helping the planet.