Hidden in the racks of a thrift store, one Redditor made an extraordinary discovery — a silk La Perla chemise on sale for just $10.
In a popular Reddit post, this user shared photos of the vibrant blue shift dress from La Perla, an Italian luxury lingerie brand. The original €1,190 price tag was still attached, equivalent to $1,300 as of June 20.
"I couldn't believe my eyes," the Redditor wrote. "Did it accidentally get thrown in with a pile headed to the thrift store? I could never imagine just casting something like this away."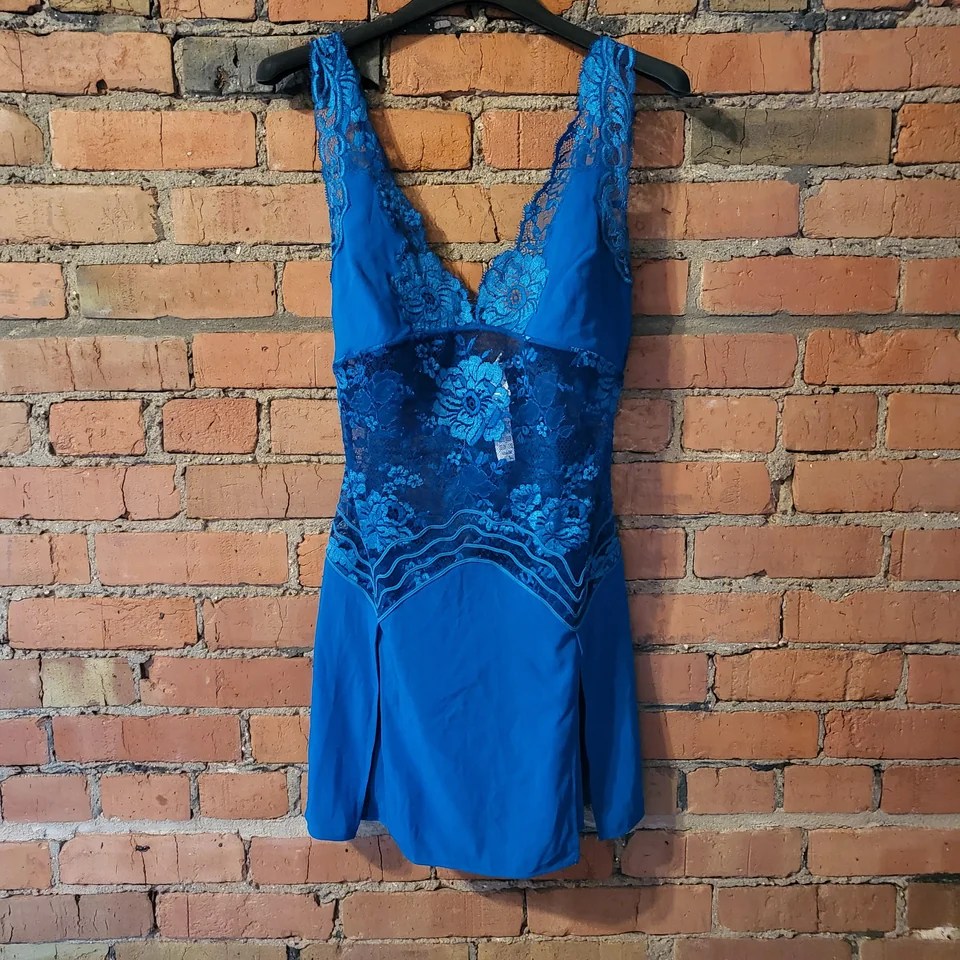 La Perla was founded in 1954 by Ada Masotti. She created an atelier making traditional Italian corsets using world-famous silk from Bologna. Masotti's corsets were made to be both art and enhance feminine beauty.
The brand evolved through the decades with various trends, launching floral and plaid patterns popular during the 1960s and rich fabrics and glamorous silhouettes in the 1990s.
Today, La Perla lingerie is coveted around the world. The brand has since branched out to include sleepwear and swimwear.
Not only did the Redditor save hundreds of dollars on this captivating camise, but they're helping the planet, too, by shopping secondhand. By opting for pre-loved fashion, consumers can reduce demand for new products, which offsets the fashion industry's eco-footprint.
While silk is deemed a more sustainable material since it is a biodegradable, renewable resource, it still has some environmental impacts to consider.
It's a natural fiber produced from moth larvae or silkworms. Manufacturers must grow mulberry trees for the silkworms since the leaves are silkworms' primary diet. This process requires lots of energy, high volumes of water, and toxic chemicals to disinfect materials to produce silk.
Buying secondhand silk garments can offset resources used during production. Thrift stores and vintage shops are treasure troves filled with hidden gems like this luxury find, enabling eco-conscious individuals to indulge in high fashion while minimizing their impact on the planet.
Redditors were amazed by this secondhand steal in the comment section.
"That is a beautiful piece, and I am supremely jealous," one user wrote.
"Gorgeous find," another Redditor added. "Would love to know how that ended up at the thrift!"
Join our free newsletter for easy tips to save more, waste less, and help yourself while helping the planet.